The Patriotic Union of Kurdistan (PUK) has accepted a request by the Kurdistan Democratic Party (KDP) to delay the issue of the post of new Kirkuk governor until the new cabinet in the Kurdistan Region is formed and an agreement between KDP leader Massoud Barzani and PUK deputy secretary general Kosrat Rasul is forged. The move is at a time the PUK is giving up hope on his ability to guarantee the post of Kirkuk governor as recent talks between Erbil, Kirkuk and Baghdad ended in deadlock.
The PUK's concession and his frustration stemmed from more than six months of fruitless talks with KDP officials over the formation of the new cabinet and their failure to gather support from Baghdad and the other components of Kirkuk.
A PUK leadership member, who spoke on condition of anonymity, told KirkukNow, "The PUK leadership council made extensive talks on the issue of Kirkuk governor. At first, we were determined that we would not join the Kurdistan Region cabinet unless the KDP finalizes the issue of the governor with us, but later we discovered that the KDP is reluctant to move forward on this issue."
He added that following PUK deputy secretary general Kosrat Rasul and KDP leader Massoud Barzani's meeting "we learned that Mr. Barzani does not oppose the PUK's demand regarding the issue of the governor but he had stressed that a candidate for the post should be approved by both parties and that the issue delayed until the cabinet is formed."
The PUK lost the post of Kirkuk governor following the October 16, 2017 events when the Iraqi government dismissed the then PUK politburo member Najmaddin Karim from the post.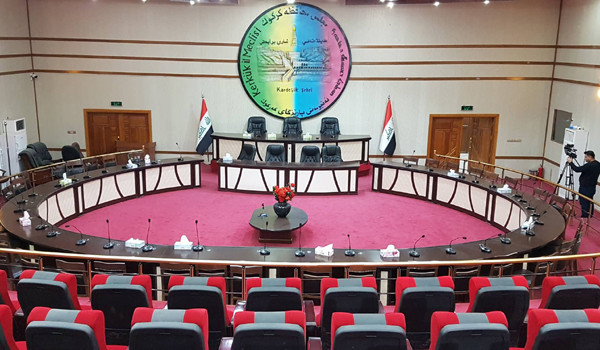 PUK's attempts throughout more than one year and a half to appoint a Kurdish governor from his faction have been in vain as they were continuously hampered by the KDP and the other ethnic components in Kirkuk.
The KDP members' boycott of the Kirkuk provincial council meetings has resulted in lack of quorum.
Another PUK leadership member emphasized that they fear that "the KDP will not return to Kirkuk even after the Kurdistan Region cabinet is formed and eventually delaying the issue of the governor."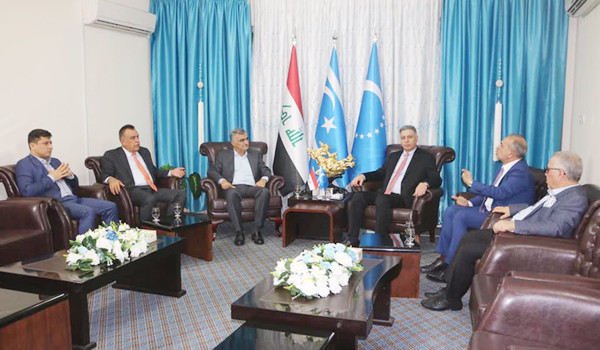 In the meantime, the Talabani family, who represent the PUK's decision making body, including Bafel Talabani, son of Late Jalal Talabani, secretary general of the PUK and Lahur Sheikh Jangi, Talabani's nephew have repeatedly considered the issue of the Kirkuk governor and the Kurdistan Region cabinet are linked together.
The PUK is yet to decide how to participate in the new cabinet due to the ongoing disputes with the KDP; however witnessed a convergence of views emerged could be sensed between the two rivals.