Ahlam's numerous skills in sewing and hairdressing were confined between four walls until a women's creativity center was opened in her town.
"When I heard about the center, I immediately joined it and there I found what I was looking for", said the 20-year-old girl, describing it as a big step towards empowering women in her community.
The same opinion is shared by Maryam, 24, who emphasizes that "women are marginalized in the name of tribal traditions and norms and also due to the absence of such centers."
Speaking on the aims behind establishing the women's creativity center in Talafar, Qamar Ali, one of the supervisors of the center says, "The biggest goal we want to achieve through establishing this center is consolidating the community's social welfare, as the town has been deprived of such places where women can develop their capabilities and play their social and cultural role"
"The center also deals with the social problems of women in Talafar through a number of specialists; and we are also in contact with the Community Policing Program which is supported by the International Organization for Migration (IOM)", she told KirkukNow.
Qamar Ali noted that the center also provides psycho-social support services for women. It also includes a theatre, a coffee shop and a meeting hall.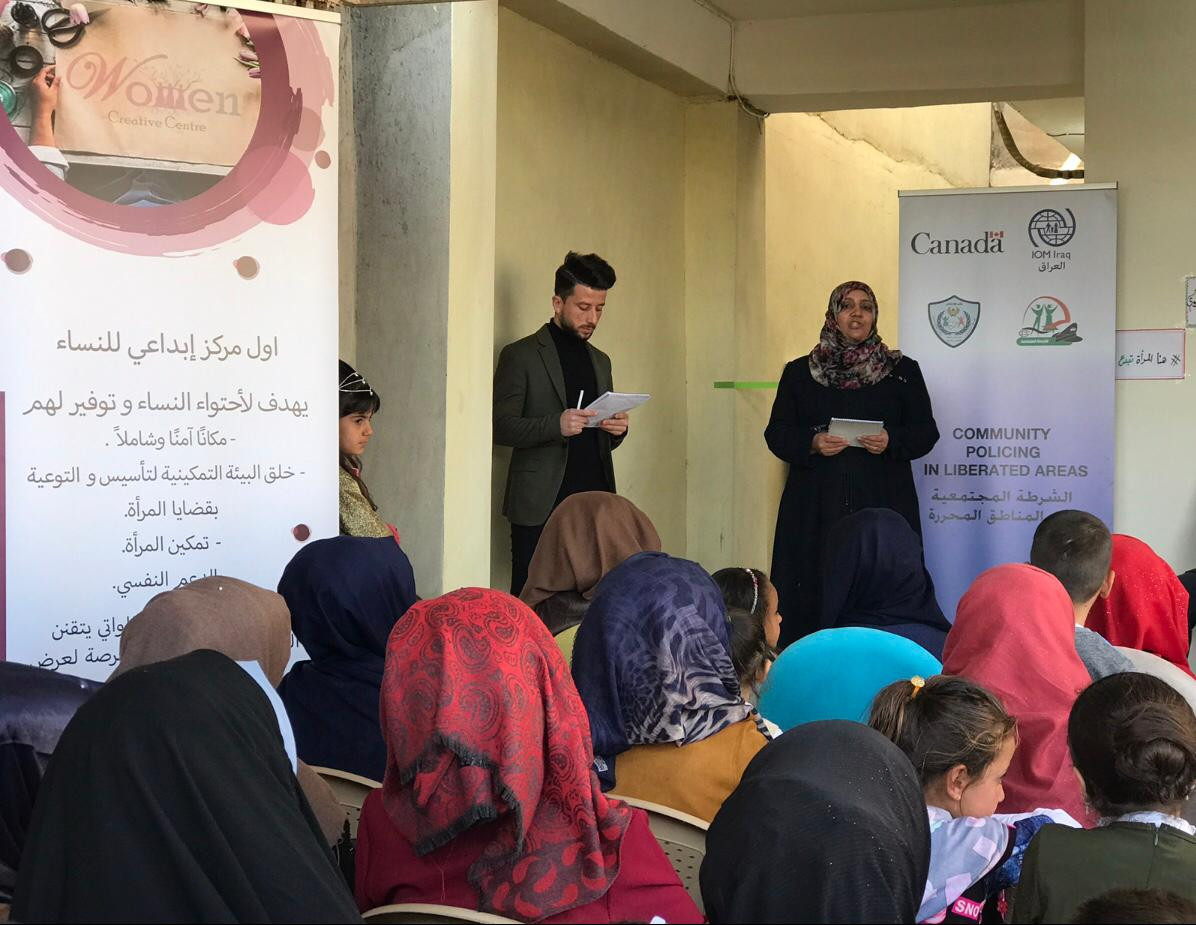 The center works to raise women's awareness of their rights and provides a space for exchanging ideas and experiences. Furthermore, it aims to enhance social cohesion among the diverse communities of Talafar which were affected by conflicts between 2004 and 2017.
Rawa Ahmed, who has joined the center said, "After Talafer was retaken from ISIS, women were completely absent; therefore a group of women civil society activists proposed the opening of this center."
She indicated that the center has many educational, vocational, entertainment and awareness-raising programs, adding that "the center will organize training courses for students as well as training programs in the fields of hairdressing, handcrafts, cooking, sewing and painting."
"Women's desire to join the center encouraged us to plan for opening new such centers in other towns", said Rawa.
Talafar hosts many a great number of talented women, and the center will work to develop these talents and provide the tools needed to empower women here", she concluded.