The United Nations Human Settlements Program (UN-Habitat) and UN Development Program (UNDP) handed over 502 rehabilitated houses to returnees in Ninewa's predominantly Ezidi populated district of Shingal (Sinjar).
The houses which were severely damaged during the war against the Islamic State group (ISIS) were rehabilitated as part of a larger project funded by the Government of Germany.
A total of 1,064 houses were rehabilitated in Shingal over a two-year period leading to the return of more than 13 thousand displaced Ezidis.
The Ezidi population was subjected to numerous atrocities at the hands of IS militants which overran the town in August 2014. Shingal was retaken from IS in November 2015.
The project directly engaged returnees and community members in the rehabilitation activities, providing job opportunities for as many as 684 members (44% women) of the Ezidi community, encouraging the social and economic empowerment of conflict affected communities.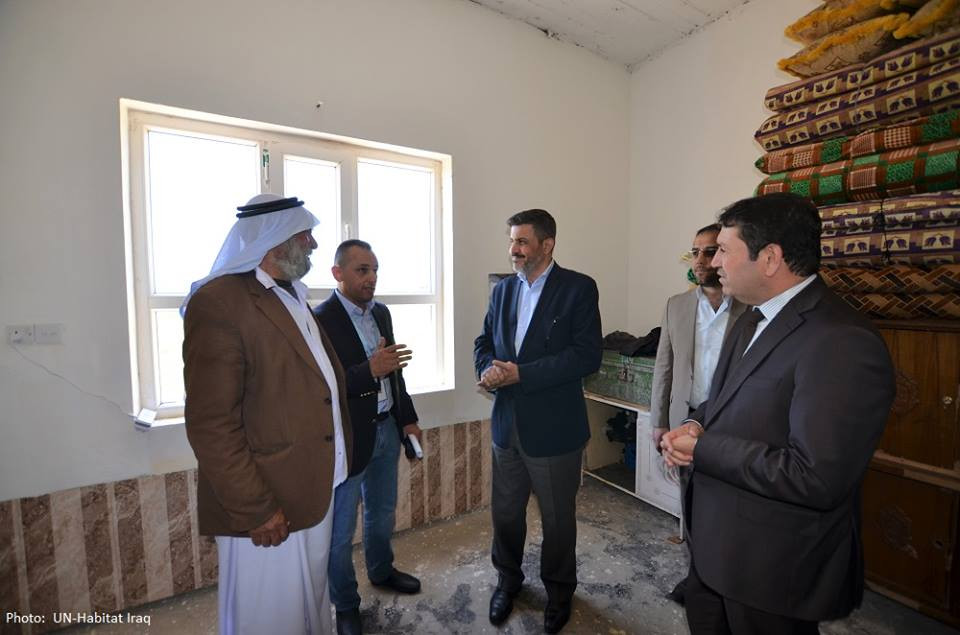 Dawud Jundi, member of Ninewa provincial council said, "The project helps reintegration of Ezidis returning back to their hometown after they were forced to leave."
Meanwhile, Yuko Otsuki, Head of UN-Habitat Iraq highlighted the importance of awarding residents with occupancy certificates for the first time. "Recognizing the housing and occupancy rights for the Ezidis for the first time in modern history is a groundbreaking achievement and a necessary tool for prompting more returns to the area", she said.
According to statistics by the Kurdistan Regional Government (KRG)'s directorate of Ezidi affairs, out of 550,000 in Iraq, an estimated 360,000The Ezidis fled their homes; from which 100,000 sought refuge outside the country.