The Ninewa provincial council has closed the period of the filing of candidacy certificates for the posts of governor and two deputies, with 72 candidates running for the posts including one woman.
The council opened candidacy for the posts in mid-April a month after former governor Nawfal a-Agub was sacked in the wake of the Mosul ferry incident which left dozens dead.
"Two days ago the number of candidates for the position of governor member of the council reached 60, however some of them withdrew their candidacy leaving only 48 candidates", Fahima Abbas, member of the council told KirkukNow.
She indicated that 7 people have nominated themselves for the post of first deputy governor and 17 for the post of second deputy.
"Only one woman has nominated herself for the position of governor who is former MP Jamila Obeidi", Fahima Abbas added.
She noted that the majority of the candidates are political party members with a small number of independent figures.
On March 24, the Iraqi parliament at the request of Iraqi PM Adil Abdul-Mahdi decided to dismiss Nawfal Hammadi al-Agub and his two deputies on charges of corruption.
The decision came days after an overloaded ferry sank in the Tigris River near Mosul leaving dozens dead.
Ghazwan Dawudi, member of Ninewa provincial council's legal committee said, "We are waiting for the federal court's final decision in regard to the case of the former governor. If the court approves his removal, a new governor and deputies could be elected in as many as 15 days."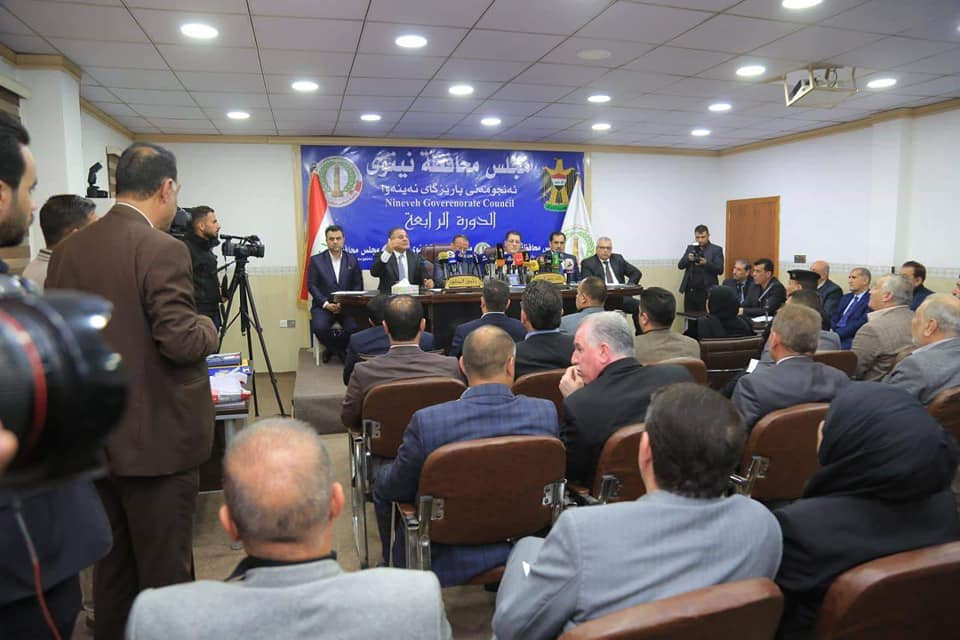 The administrative posts in Ninewa were distributed according to a political consensus in 2013 among the different factions in the provincial council.
According to the agreement, the post of governor was given to a Sunni Arab component, while the post of first deputy was held by a Kurd and the second deputy also by a Sunni Arab.
Meanwhile, a Kurd was chosen as head of the provincial council and a Turkmen was elected as deputy.
"The different blocs in the provincial council held several meetings with no agreements reached", said Ghazwan Dawudi.
Dawudi said he believes the candidates of the Awakening (Nahdha) bloc (with only 10 seats) have better chances due to their strong ties with other factions.