Nineveh Education Department yet to audit recent employment announcement as the list included names of Lionel Messi, Beep Beep Cartoon character, and Antar Ibn Shaddad, a pre-Islamic Arab poet.
The department's audit is to clear up the list announced in last December from ghost names including Lionel Messi, Beep Beep Cartoon and Antar Shaddad, a pre-Islamic Arab poet. The selection, which was processed through an electronic lottery brought, immense condemnations and jokes.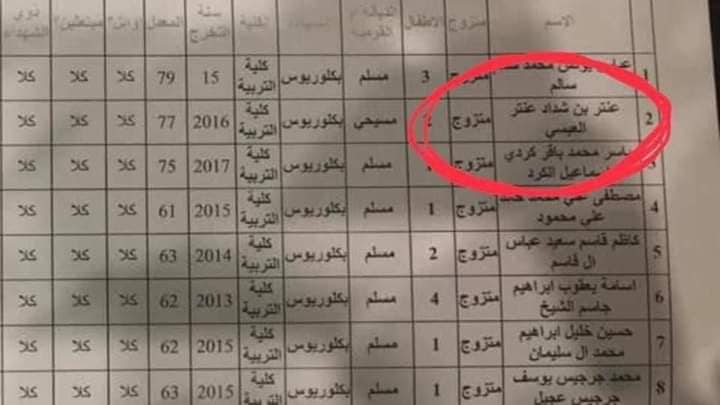 Bara Azadin, assistant to director of  education department, said, "the employment list is under auditing and after finishing it, it will be given to main auditing committee to have the final look. Then, the final list will be announced."
General Education Department of Nineveh on October17, 2019 called for online applications for employment. More than 154 thousand persons applied for seven thousand and 22 jobs.
"Political interventions are behind the farce emerged from the announced employee that includes ghost names, big mistakes, and delayed announcement of the names," Rasha Hammid, a Nineveh graduate, said.
Hammid told KirkukNow that the ministry of education should quickly intervene to stop the corruption in the selection process and an independent committee should be sent to investigate the case."
15 percent of the jobs are allocated to those having a degree, 10 percent to the families of martyrs, five percent to disabled people and the rest to volunteer lecturers.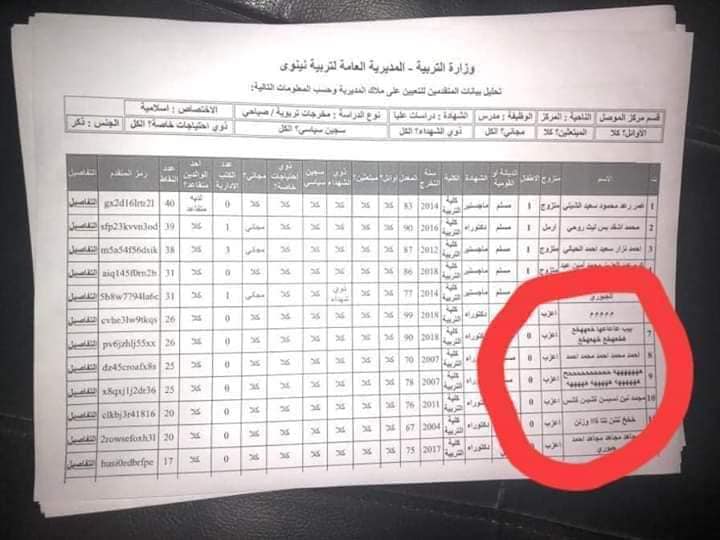 Assim Abdul Wahid stated, "the education department might fear announcing the names and to avoid people's anger because there are thousands of volunteer teachers who have not been employed."
Education process in Nineveh province fully resumed on September 30, 2019 due to the aftermaths of several years of ISIS war. Still, education sector in the province suffers from lack of teachers.