Before the withdrawal of the Kurdish forces on October 16, 2017, a buyer offered Nihad 50 million Iraqi Dinar (IQD) for his 150-meter square house in the Sarchinar Neighborhood in the city of Kirkuk. Nihad did not accept and tought he would sell it for a higher price.
After three years, the situation is different. Nihad is looking for someone to buy his house and has hung a banner on the wall of his house; it is for sale. People offer only half of the price he was offer before.
On the walls of most houses in the Kurdish neighborhoods, such posters are hung. Real estate agencies are full of houses for sale. However, least people are buying them.
Nihad Hadi has returned to Kirkuk since the removal of the former Ba'th regime. He again wants to leave the city and settle in the Chamchamal district, Sulaimaniyah.
"This city does not make me happy at all. There is no life in it. Fear and death wait for us. I want to sell my house and leave here," he said.
Kurds have started putting their houses for salles since the withdrawal of the Kurdish forces in the city on October 16, 2017, even though houses prices have sharply decreased. When the federal troops came to the city, hundreds of families moved to the Kurdistan Region.
Nihad said, "every day we are harassed… services are not delivered to the Kurdish neighborhood with the excuses of trespassing."
KirkukNow investigation shows that in most of the alleys of the city, there is a house for sale. There are alleys in which five houses are for sale.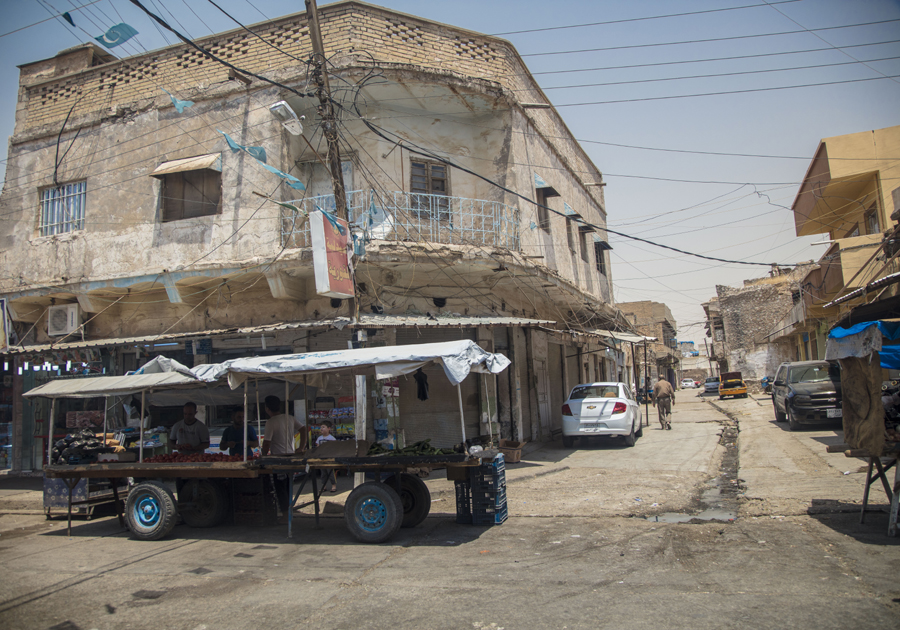 Mohammed Othman, a resident of Barutkhana Neighborhood, said, "I sell my house because prior to October 16, I received a good amount of money form the rent, but now there is no one who wants to rent my house."
Most of those people, who have put their houses for sale, are Kurds. Prices of houses are declined by half, and there are no buyers.
Star Jabari, a calligrapher in Rahimawa Neighborhood, said, "daily, seven to 10 people ask me to write and make for sale banners for them. Before October 16, I used to make one for sale banner a week."
"All people, who want the banners, are Kurds. I ask them why do you sell your house? They say they cannot tolerate the situation," Jabari said.
At the same time, some people think the situation in the city is good, and people do not have to sell their properties at low prices.
Hiwa Mohammed, 37, a shop owner, said, "a significant number of people, who sell their houses, work with political parties, and their offices moved to Sulaymaniyah and Erbil. They want to buy something there. And the other people are those who had authority and power in this city, and now they lack them. That is why they leave the city."
"There are security searches. There are no explosions, and people are doing their business, then why are they selling their houses at a low price?" he said this as a response to people claiming Kirkuk is not proper to live in.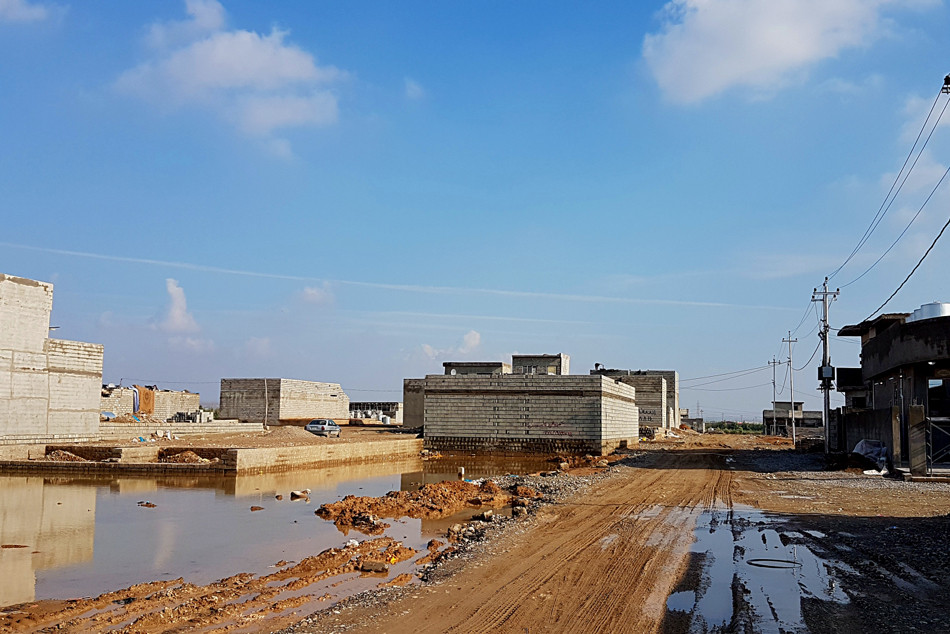 Painwad Assi, the owner of a real estate agency, receives  lot number of house sellers, but least buyers visit him.
"Part of those selling their houses wants to buy other houses. The other part wants to leave Kirkuk… the large number of houses put for sale has caused the prices to decline by half," said Assi.
The fear of house destruction and seizure that lack formally registered licenses is another reason for the high number of houses put for sale.
Generally, the sellers are Kurds and the buyers are Arabs and Turkmen, according to the owners of real estate agencies.
In late 2019, the Iraqi government decided to register and give license to houses lacking them.
Based on the decision, the person who wants to register the house under his or her name has to pay 5 percent of the total money value of the property.
Almas Fazil, an Iraqi Parliament member, said, "the ministry of municipalities is busy with setting a mechanism so that it would start the registration of houses in cooperation with municipality directorates."
However, the decision has not changed Nihad's opinion.
"I am even ready to sell my house at a low price... the decline of houses prices means that the value of life has decreased."