The shortage of drinkable water forces tens of Internally Displaced Persons (IDPs) to move from Sinjar mountain camps to other areas in Nineveh.
Many IDP families face water shortages throughout the year and water is delivered to them by tankers, which has halted for nearly two weeks.
"We have this problem every season. I have asked for a solution to water shortage, but no one listens to us. That is why I left the camp permanently and have settled in Zrafki village close to Sinjar," Sliman Hussein, 47, told KirkukNow
Hussein, a father of 12 children, lived in Sardasht IDP camp for five years in Sinjar mount and said he could not afford buying water on his own. "We were four families who left the camp, and now our water shortage was solved permanently. I will never return to the camp."
Majority of the Ezidi fled to Sinjar mountain, 120 km western Nineveh, when the Islamic State group took over the district of Sinjar. Still, two thousand families reside in the camp of mount Sinjar and another thousand live in Sardasht camp.
"Water supply network has not reached our tents; this is the reason we always face water shortage. In the past year, a Japanese organization delivered water but it no longer does it. Weekly, we buy water once or twice," said Khudida Khtu, who lives in Sinjar mount camp.
Khtu added that if the problem is not solved in the coming days, then they will be forced to leave the camp and become displaced in another area.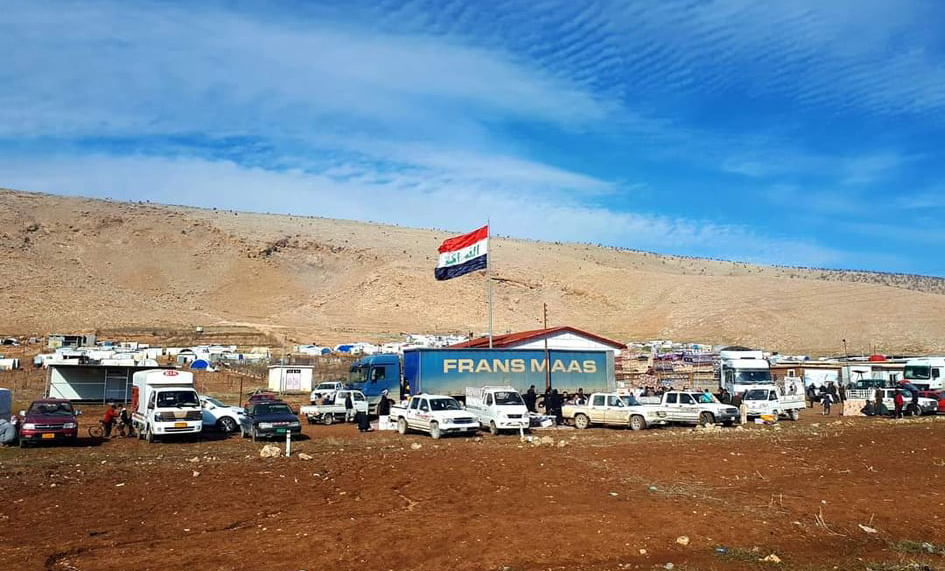 After three years of declaration of victory over the Islamic State groups (IS) in Iraq, majority of the Ezidis still live in displacement and have not been able to return to their hometowns.
Ali Sha'bo, head of Sardasht camp, told KirkukNow that, "the water shortage crisis has existed since the establishment of the camp and it has not been solved. All the families are not supplied water. So some of them face water shortage, which has caused 70 families to leave the camp."
Earlier, Japanese Ryah Salam Organization delivered water to the Sinjar mount camp.
Sha'bo revealed the Japanese organization's contract has expired since June, adding that the United Nations Children's Fund (UNICEF) has promised to address the problem.
Both of the camps are administrated by the deferral government and one of them is under the direct supervision of the ministry of migration and displacement.
Meanwhile, the IDPs store rain water during winter, when they face water shortage.    
"The Iraqi government is very careless of the IDPs of the Sinjar mount camp. We have asked [for a solution] for more than a 100 times, but the problem is not solved yet."