Jalil Ibrahim, a Kaka'i farmer, has gone bankrupt three times over the course of six years as a result of volatility in local security and political circumstances. "Whatever changes happen, we, the Kaka'i minority, pay the price for it," Ibrahim said.
The Islamic State (IS) attacks in 2014, the emergence of a security vacuum after the Kurdish independence referendum, and the outbreak of COVID-19 have all posed significant threats to Ibrahim and his family's livelihood.
A portion of Ibrahim's agricultural products has gone to waste, because he was unable to harvest them on time due to the enforcement of a curfew aimed at containing the spread of the novel Coronavirus. Other portions of his products that aren't ready for harvest yet, may also go to waste.
"I've given up hope of being able to earn an income this year. The coronavirus bankrupted me; whatever changes happen, we, the Kaka'i minority, pay the price for it," claimed Ibrahim as he worked on his farm.
Grain crops are burning in Daquq district
In the same month of last year, Ibrahim would be harvesting his crops and making plans for the next year.
The start of the misfortunes
Jalil Ibrahim, father of four, worked as a farmer and livestock raiser in the Kaka'i village of Ali Saray until 2014.
"We farmed without problems and planted all kinds of vegetables; tomatoes, cucumbers, eggplant, watermelon, and grains. Traffic issues did not exist, and there was demand for our products. We were happy and did not know what exhaustion was," Ibrahim said.
Ibrahim added that by 2014, he was able to buy a house and a car as he was doing well financially, until the emergence of IS, which reversed this progress.
In mid-2014, most Kaka'i villages in Daquq district were evacuated as IS launched an offensive against Kirkuk. Everything Ibrahim had built over the years was lost when he had to flee his village.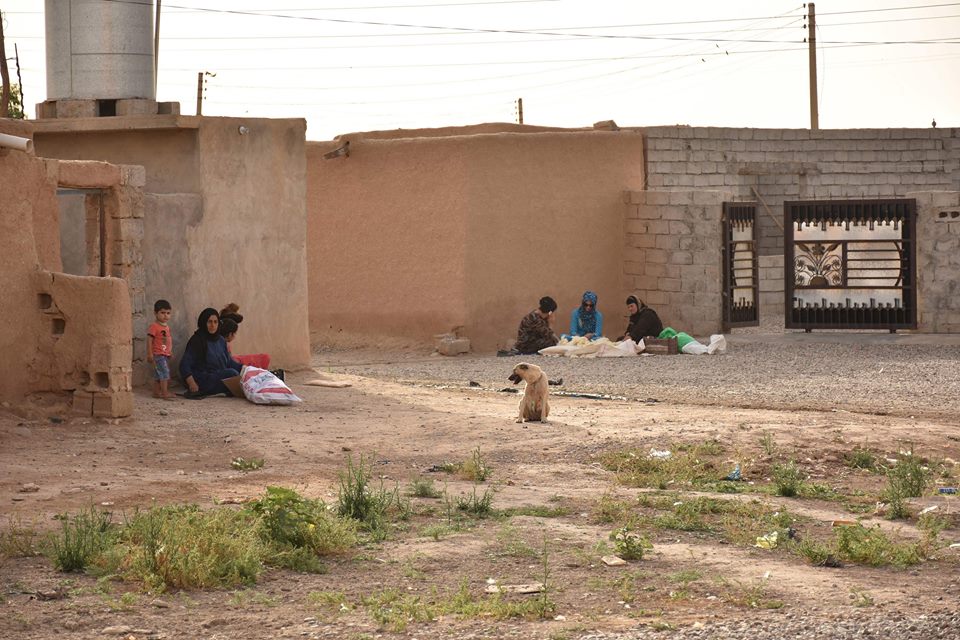 "300 dunams [30 hectares] of land fell under control of IS, which put us at risk of losing our livelihood. Most of us evacuated the village," said Ibrahim, explaining how he went bankrupt the first time. Unable to work on his land, Ibrahim moved to the centre of Daquq district and began working as a labourer.
In 2016, a large Peshmerga force from the Kurdistan Regional Government (KRG) was deployed to the disputed areas, including southern Daquq. With Iraqi forces, they retook the Kaka'i villages that had fallen under IS control, paving the way for the return of the Kaka'i villagers.
Ibrahim was one of the farmers who were able to resume farming. From Daquq, he would go to his fields early in the morning and would go back home after sunset.
"IS still posed a threat. My family remained in Daquq for their safety, but I was visiting my farms on a daily basis," he recalled. "I started farming again. I produced a lot and sold it at the market. But that didn't last long either; I abandoned my village once more in 2018."
On 17 October 2017, former Prime Minister Haider al-Abadi ordered the return of Iraqi forces to the disputed territories forcing the Peshmerga forces to retreat, and the consequence of those events created a security vacuum in the areas where the Kaka'i villages are located.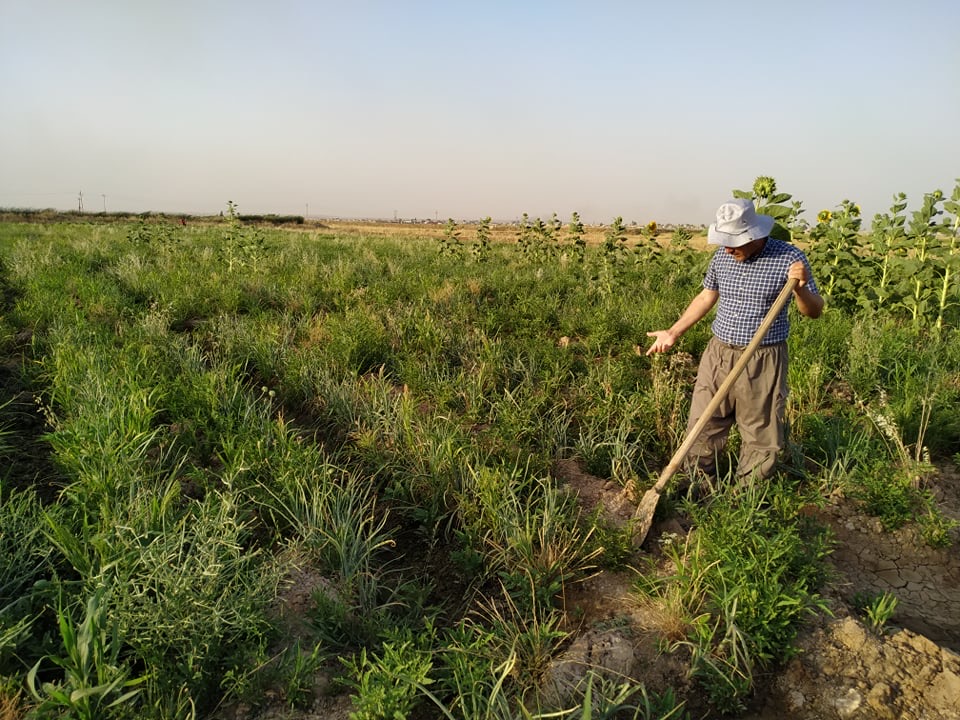 IS militants exploited the security vacuum and attacked the Kaka'i villages. Since then, of the total 15 Kaka'i villages, five have been completely evacuated and three others are about to be.
Ibrahim says that right before the harvest time in 2018, unknown militants burned 13 hectares of his grain crops. And that a few days after that, they destroyed his house and his water well. He adds that one night he was wounded and kidnapped while working his on his field, but managed to escape.
And thus, Ibrahim was forced to abandon his crops and went bankrupt for the second time.
COVID-19 Bankruptcy
Early this year, Ibrahim rented a 25 dunams [2.5 hectares] plot of land to plant grains in Talabani areas near Daquq and again started farming.
"The security situation in these areas was better. I mustered all of my physical and financial strength and spent a large amount of money, but I was confronted by the Coronavirus," Ibrahim said, "I could reach my fields with difficulty; some of them dried up because I was not able to irrigate them on time."
"I could not plant some of my crops on time, which is why they have not grown yet," he added.
After the IS attacks and the post-referendum security vacuum, COVID-19 once again bankrupted Ibrahim, and presented a major threat to the entire Kaka'i community in Daquq.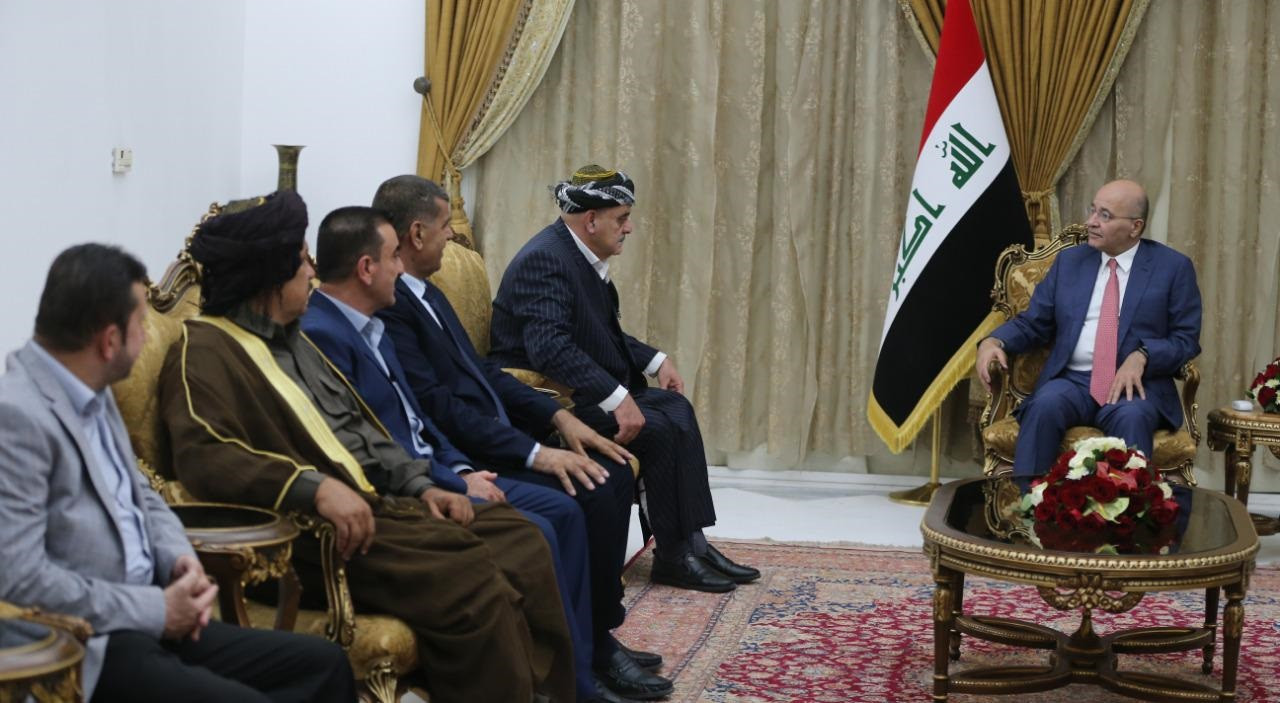 Before coronavirus, this Kaka'i farmer earned 40 to 50 million dinars (approximately 37,500 USD) annually but "this year," Ibrahim says, "I have not made one dinar."
Ibrahim has left his 300 dunams plot and has lost his house and fish pond. He waits for his crops to grow – the only option he has left as he can longer work as a labourer – and for the economy to improve.
The struggles the Kaka'i minority in Daquq and other areas face have caused the community great anxiety. Their attempts to protect themselves while remaining in their villages have not been successful, as their concerns have gone unaddressed by the government.
The gradual evacuation of the Kaka'i villages may lead to the migration of the entire community from Kirkuk's Daquq district, an area regarded as part of the Kaka'i homeland.
"When I put my head on the pillow," Ibrahim says, "visions of my parched fields appear to me. The coronavirus dried up my life too. This has ruined me and my family."