Iraqi authorities have announced that within 20 days four individuals suspected of trafficking narcotics are arrested in the provinces of Nineveh and Kirkuk.
Head of Nineveh Police, brigadier Layth Khaleel al-Hamdani, announced in a statement released on Thursday (2 June) that joint force from Talafar and Ayadhiya police have managed to arrest a drug dealer.
al-Hamdani said that the suspect was arrested in his house in al-Ayadhiya district in Talafar west of Mosul and had in his possession 420 narcotic pills, 125 anesthetic vials and 30 narcotic ampoules, and that legal measures were taken against him.
Another government source said that Talafar police arrested another drug dealer on Thursday.
The source told KirkukNow that the suspect was caught red-handed as the police had sent someone to his home under the pretext of buying narcotic pills.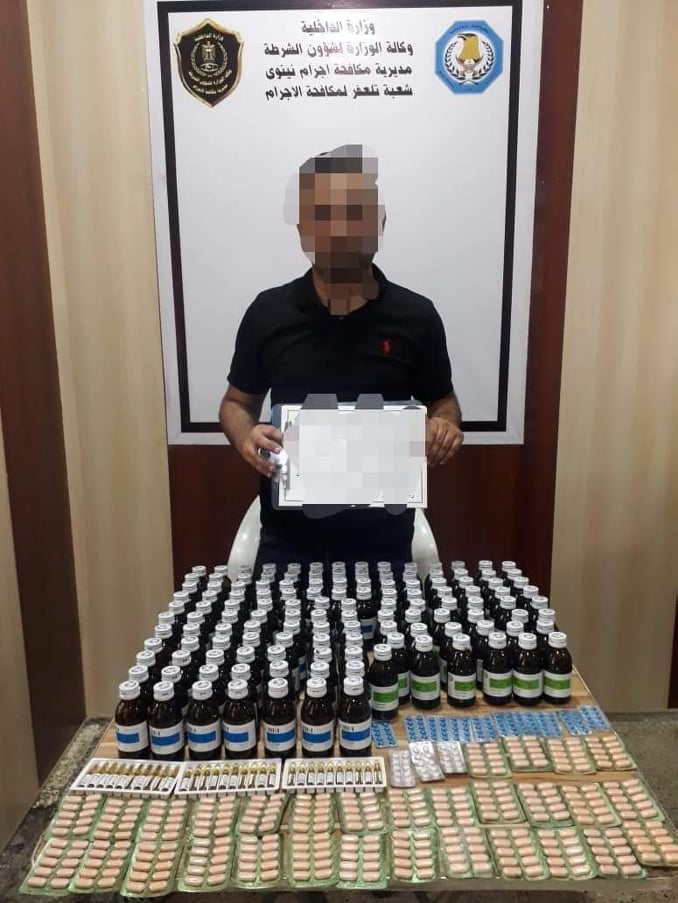 Nineveh, 2 July 2020, arrested suspected drug dealer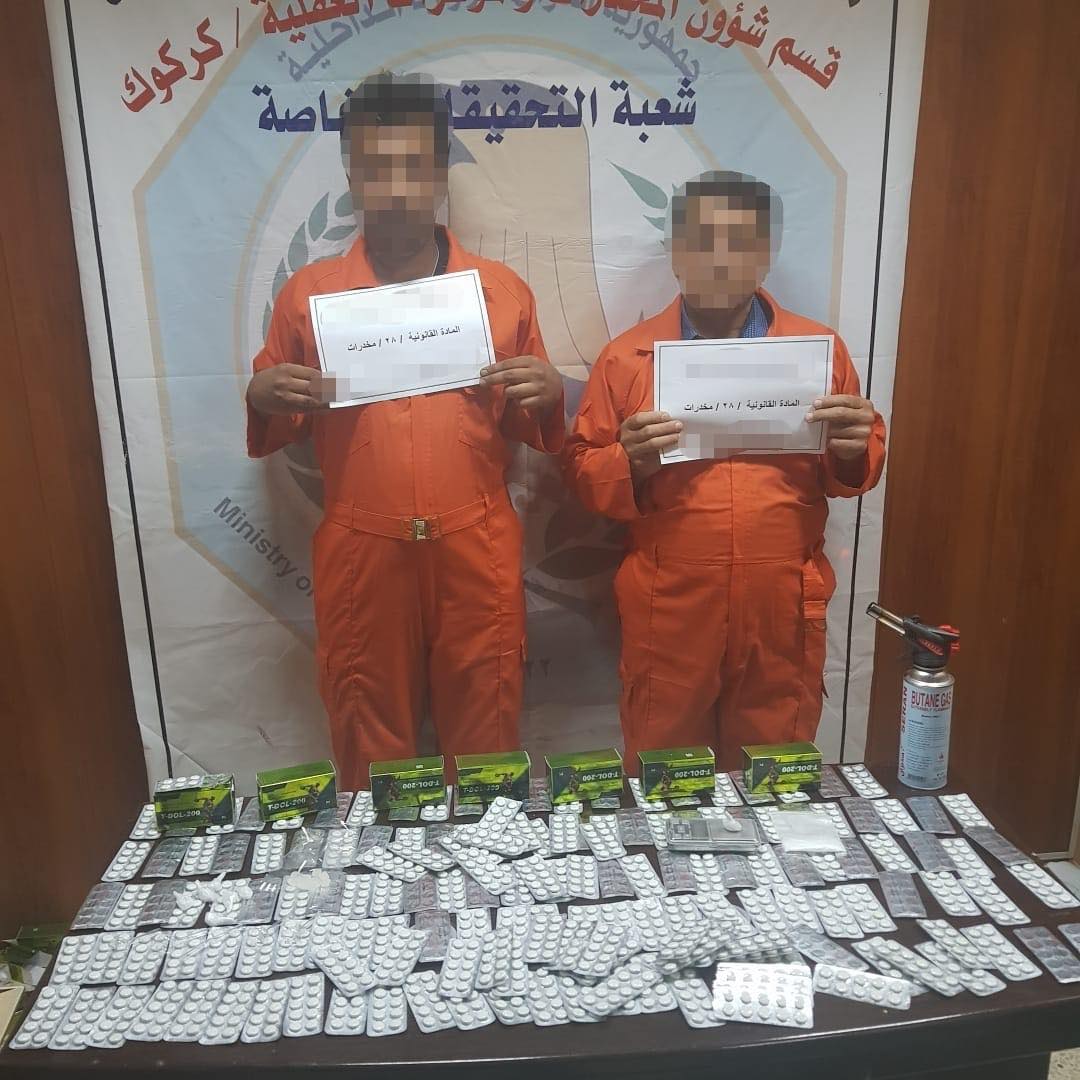 Kirkuk 1 July 2020, arrested suspected dealers
On 1 July, anti-narcotic police  in Kirkuk province arrested two suspected drug dealers who had narcotics in their possession.
On 12 June, head of Talafar's anti-crime bureau major Basil al-Mawli told KirkukNow that the "the biggest drug dealer" was arrested. "The suspect was smuggling narcotics from Syria into Iraq. He is considered to be one of the most dangerous smugglers who leads a group of drug-dealing bandits," said al-Mawli. "The arrest operation was done in Shamal district in Sinjar [Shingal] west of Mosul," added al-Mawli and said that the suspect was caught red-handed and that he shot rounds at the police who fired back.
It is reported that at the end of last year, the most dangerous drug dealer was arrested in the city of Mosul, who had in his possession 840 narcotic pills.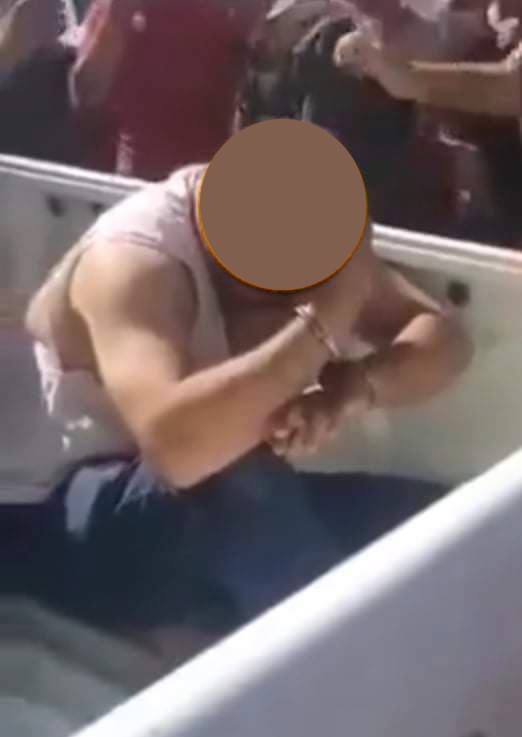 Nineveh, 12 June 2020. Arrested suspected drug dealer