Kirkuk's Sunni Endowment has decided to shut its office from a yet not announced date, due to the spread of the Coronavirus, as four imams who had caught the virus have died in June and July and several others of their staff have caught the virus as well.
Head of Kirkuk's Sunni Endowment Office, Ahamd Mudarris, told KirkukNow: "The four imams that have passed away were the Sheikhs: Hussein Barzinji, Jamal Hafiz, Muhammad Fatih Jabari and imam Ahmad."
He said the four imams were elderly, but the main reasons for their deaths was the Coronavirus.
"Six other staff members of The Sunni Endowment also have caught the Coronavirus and have been put in quarantine according to health instructions."
Mudarris said that in order to prevent further spreading of the Coronavirus, they have decided to shut their office for an unknown period after spraying the building with disinfectant substances.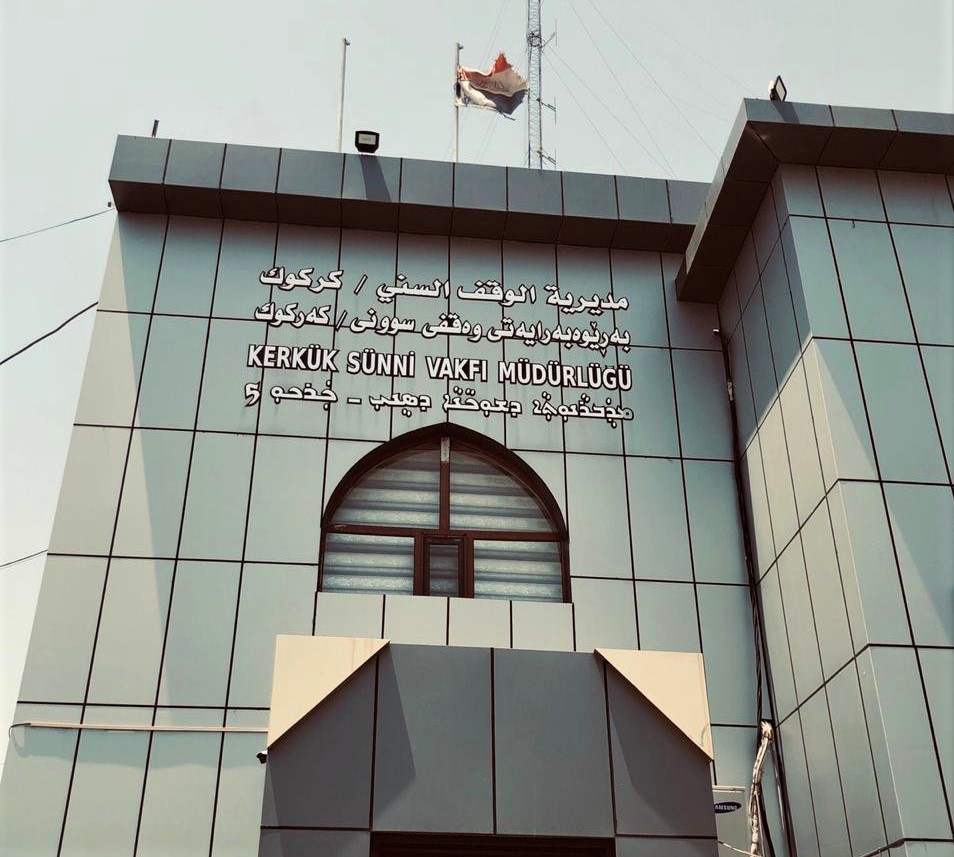 Kirkuk's Sunni Endowment Office will be shut from a yet unanounce date - Photo by KirkukNow

In conjunction with a curfew in March, all mosques, churches, temples and other places of worship in Iraq, including Kurdistan Region, were closed as a preventative measure to stop the spread of the Coronavirus.
With certain conditions and instructions to be followed, a number of Kirkuk's 800 mosques were reopened last week.
The total registered number of patients diagnosed with COVID-19 in Kirkuk has reached 1661 cases—of them 908 are in treatment, 666 have recovered and 87 have died.