More than 200 medical workers have been diagnosed with the Coronavirus in Kirkuk. Most of them are in stable conditions and receiving treatment, but two of them have died.
Their infections are due to their contact with a large number of people who carry the virus and visit public hospitals.
Head of Kirkuk's Health Department, Sabah Namiq, told KirkukNow that "in the city centre, districts and sub-districts there are 200 doctors and medical workers who caught the Coronavirus. Most of them are in good condition, but unfortunately two health workers have lost their lives due to the virus."
Those two health workers died on 22 and 23 of June.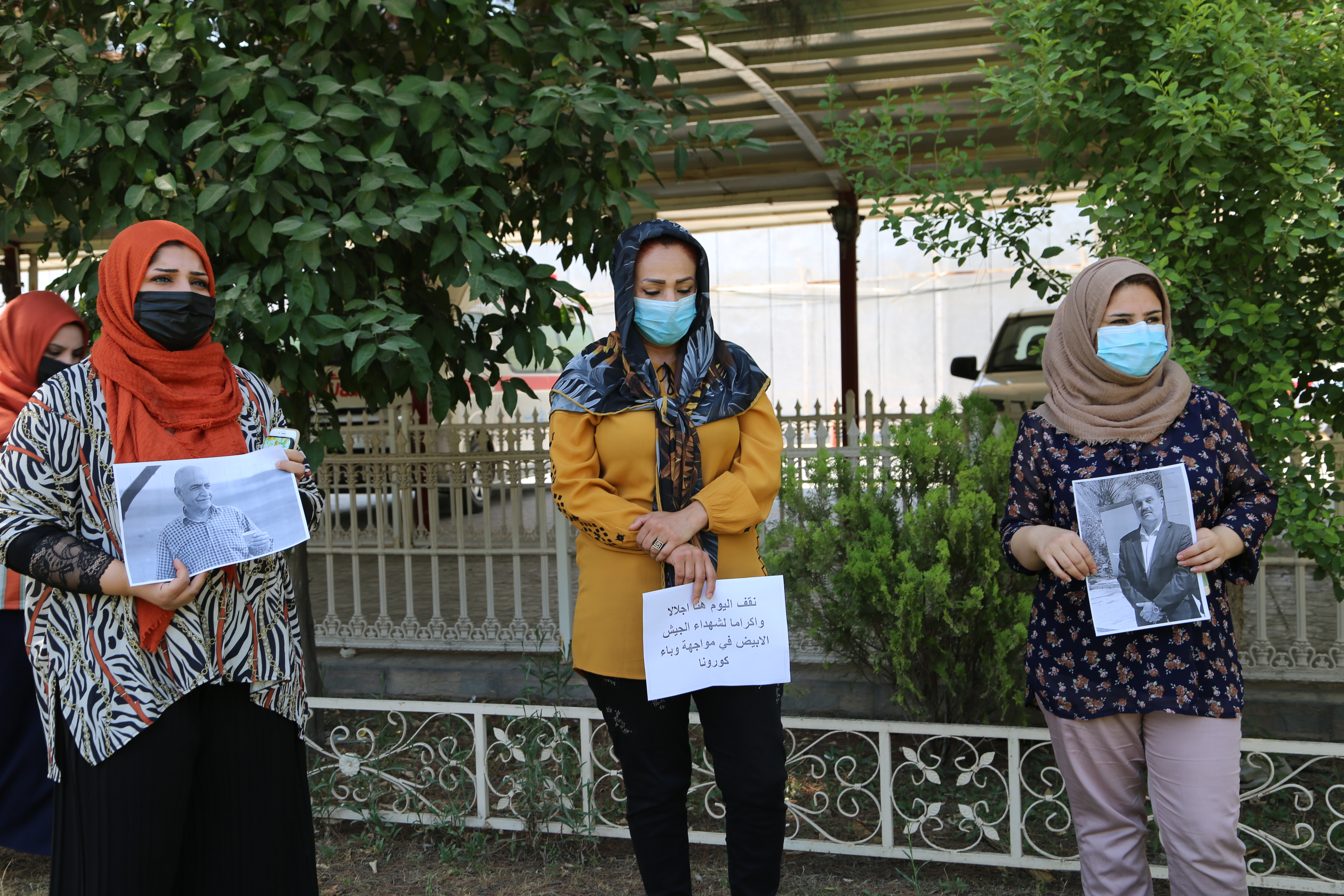 Kirkuk, June 2020 - Health workers express grief for two of their collegues who died due COVID19 infection - Photo by KirkukNow

"We are predicting a rise in the number of Coronavirus infections among doctors and [health] workers, because they contact those who carry the virus a lot," said Mr. Namiq.
According to Mr. Namiq, the infection rate is at its peak now, but they can't say for how long it will stay at that level. "It is possible that within the next one or two months the rate of infections will go down. But we can't say if it will go down drastically."
Kirkuk's administration has ramped up preventative measures since the rise of the infection rates.
Mr. Namiq said that it is expected that the Coronavirus crisis will last for one or two years until a vaccine is made.
In accordance with a decision by the Health Ministry, Kirkuk's health department is using blood plasma from recovered patients for making a vaccine.
The total registered number COVID-19 patients in Kirkuk has reached 1661 cases—of them 908 are in treatment, 666 have recovered and 87 have died.