Sarkawt Tahir prefers to let his crops go to waste than harvest and take them to the market, because the sum he can get for them is less than the costs he has to pay for.
Sarkawt's field is located at the Salaiyee Plain in Kirkuk. His watermelons covering a patch of 70,000 square metres and tomatoes covering a patch of 46,000 square metres, are about to ripen.
"I go to the market on a daily basis, and sometimes I'm forced to sell my produce for the lowest prices," said Sarkawt.
By the time they are ripened, each kilogram of watermelon costs this farmer 300 IQD ($0.25), but he can only get 150 IQD per kilogram.
I will be giving my tomatoes away for free
"I will be giving my tomatoes away for free if the revenue from selling them only covers the transport and my meal costs," he said, and added: "Not being able to sell my produce I am thinking of letting my watermelons and tomatoes die. I have given part of them to the poor, because if I can't sell them, I shouldn't spend more on them."
Sarkawt criticises the government because they haven't supported domestic production.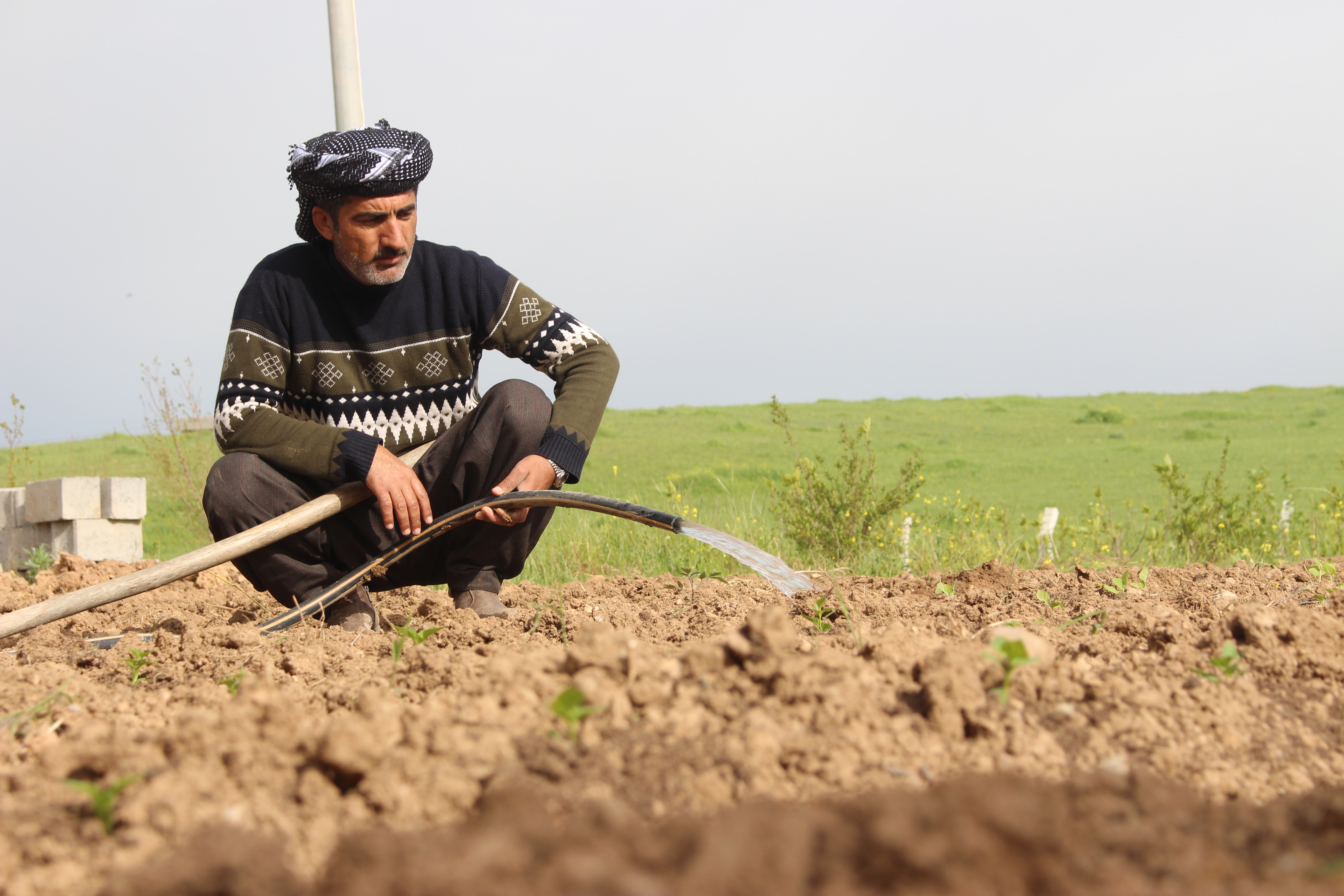 KirkukNow made inquiries and found out that at the produce market in Kirkuk, domestic fruits and vegetables like watermelon, melon, tomatoes, cucumber, eggplant, etc. are bought from farmers for only 150 to 200 IQD.
Kamaran Jawad, another farmer said: "I go to the produce market early morning and stay until midday to sell my products for an adequate price, but eventually I am forced to sell them for a price below what they've cost me."
Kamaran hails from the village of Binaiyee in Kirkuk. He has planted a patch of 100,000 square metres of tomatoes, cucumbers and eggplants.
He told KirkukNow: "Am I supposed to sell a kilogram of cucumbers for 125 IQD? That will not cover the cost for the fuel and my meals; how can we not despair as farmers?"
Kamaran is angry and says that if they aren't going to be employed by the government like others, then at least they should bar imports so that domestic products could be sold.
least they should bar imports so that domestic products could be sold
In Kirkuk Province, a total surface of 100000 hectares of land has been planted with summer produce, according to a statistic by Kirkuk's Agriculture Department.
Ahlamm Fakhradin, deputy head of Kirkuk's Agriculture Department, told KirkukNow: "By a decree from the Ministry of Agriculture, during the period when domestic produce ripens, the border crossings are shut for imported produce. And in that regard, we have sent a written request to Kirkuk's Administration to bar importing summer produce. Attempts have been made to bar them, but it still happens."
Kirkuk has fertile fields and was providing other provinces with agricultural products before the ISIS war in 2014.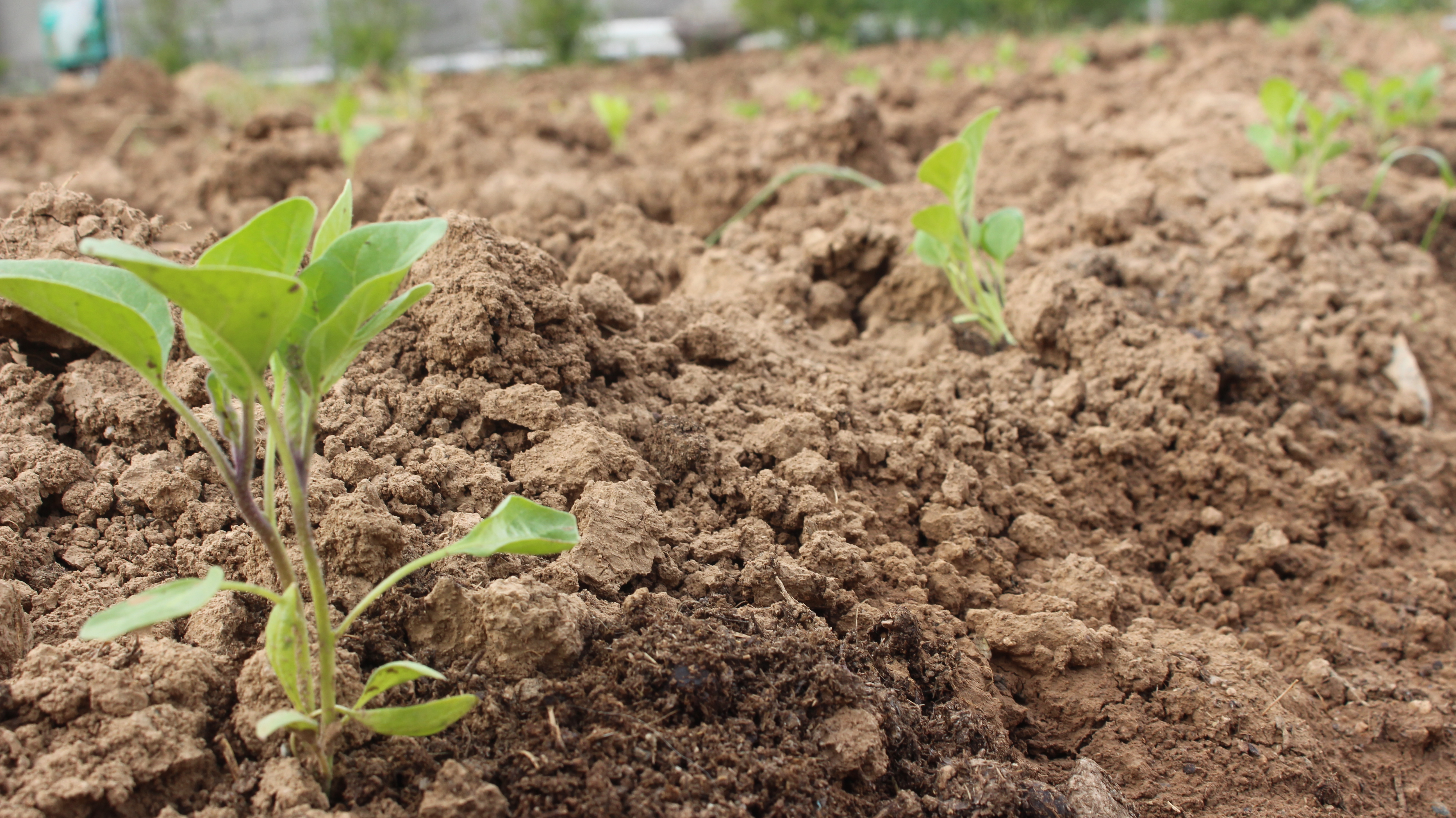 Dilan Ghafur, member of Industry and Trade Committee at Iraqi Parliament, told KirkukNow: "The government has decided to shut the border crossing during the harvest seasons for domestic produce, in order for the domestic products to be sold and rely on [domestic] industry and agriculture next to oil [revenues]."
Ghafur says that the government has been assisting farmers and mentions providing farming equipment and necessities, but thinks that apprehensive plans are needed to help farmers sell their products.
He also mentions that the government buys grains from farmers at a higher price than the market's. He said: "A ton of grain is bought for 300,000 around the world, but the Iraqi government pays 500,000."
The COVID-19 pandemic and the measures taken against its spread, make it harder for farmers to work, travel and move their products.