Plans to build Umla camp in Zummar in Nineveh province have not been crapped, despite stalled construction for five months due to protests by the region's residents.
The camp's designated location lies in Zummar subdistrict in north-west of Ninveh province. In late 2019 construction was started, and the camp (which is meant to house the wives and children of ISIS militants who are currently held at the Alhol camp in Syria) is half-built so far.
Ahmad Ja'far, Zummar district's commissioner, told KirkukNow: "We haven't received any official orders on scrapping plans for building the camp. But the minster of Immigration and IDPs does not allow construction to go on, because she her self hails from the Nineveh plain and knows that the camp will create big problems in the area."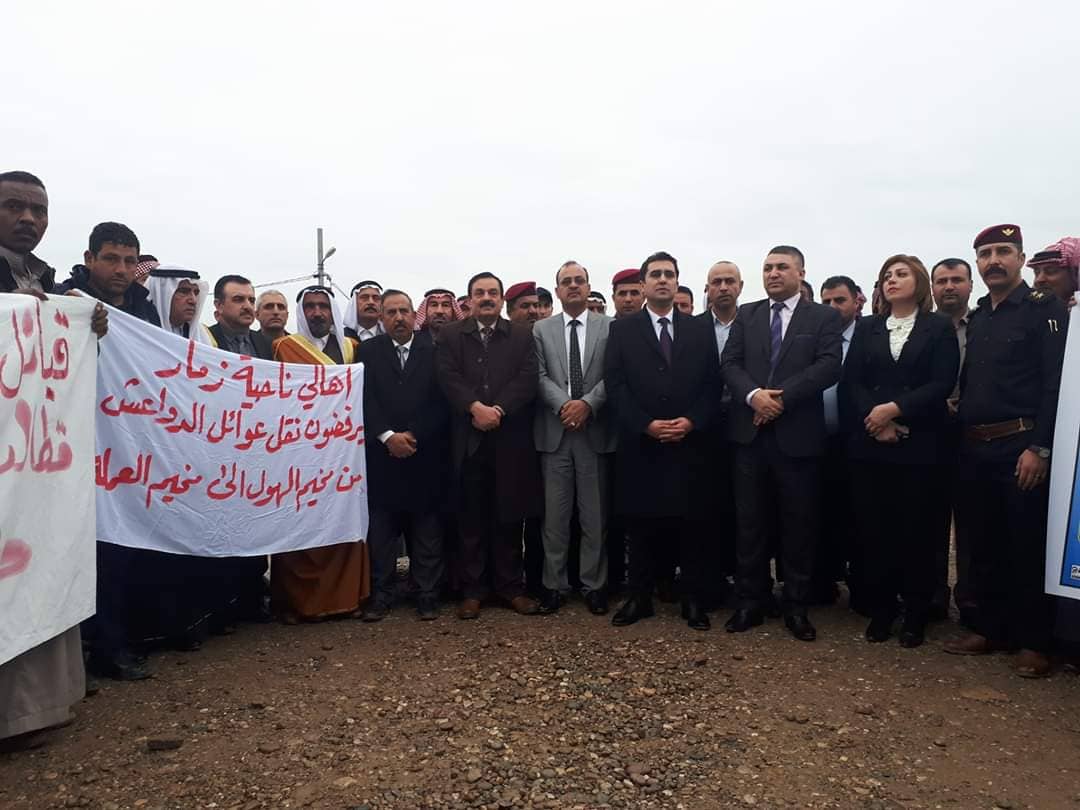 Construction of the camp was halted in February due to protests by residents, among them tribal chiefs and community leaders in Zummar.
Ahmad Ja'far said that he had sent a written request to Nineveh's governor to not allow the resumption of the camp's constriction, in case there are intentions to do so when conditions go back to normal once the COVID-19 pandemic is over.
He also requests the Iraqi government to take a decision to "remove the doubts people in region have, because the region's residents are against letting the families of ISIS be settled in the subdistrict."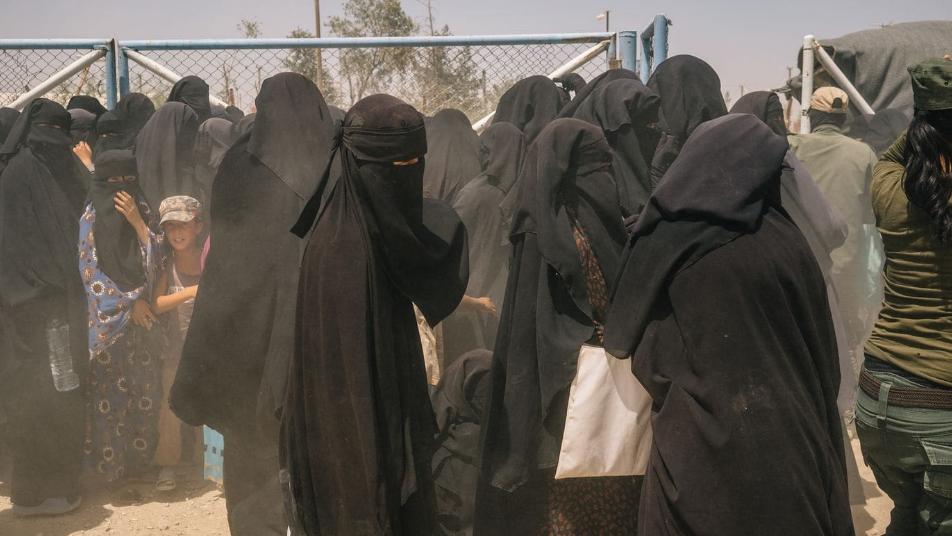 Thousands of Iraqi citizens, most of them women and children, are held at the Alhol camp east of Hasaka in Syira. The Iraqi government is attempting to return and settle them in Zummar.
Raf'at Smo Rasho, deputy governor of Nineveh, told KirkukNow: "The governor of Ninveh, Najm Jiburi, had sent a written request to Baghdad, asking to scrap the plans for building the camp, but unfortunately there are attempts to resume construction and complete building the camp."
Regarding the stance by the Immigration Minister, Rasho said: "She doesn't have a clear position. She should speak out promptly: whether she is with building the camp or against it."
Protests and tensions have occurred in other places of Nineveh as well in recent years when there were intentions to settle those who were accused of collaboration with ISIS.