After the Iraqi Council of Ministers decided on sending a law on domestic violence, a few steps left for it to be passed.
At its 4 August meeting, the Iraqi Council of Ministers approved the Anti-Domestic Violence Law and sent it to the parliament with notes from the Council's leadership to be debated and voted on.
Ivan Jabro, Minister of Immigration and IDPs, said in a statement: "We hope that the Parliament votes on the resolution as soon as possible, in order to put a halt to the violence that many families deal with."
She also asserts in the statement that the resolution is an important step in protecting the rights of Iraqi families.
The resolution was drafted in 2019, the aim of which is protecting women and girls against violence through meting out punishment to perpetrators of domestic violence, compensating the victims, and providing protection for them.
In April this year the United Nations raised alarm and urged the Iraqi Parliament "speed up the endorsement of the Anti-Domestic Violence Law amid alarming reports of a rise in gender-based and domestic violence cases perpetrated across the country," in order to "to ensure that perpetrators of gender-based violence in Iraq, such as those who carried out the heinous incidents seen in recent past, are held accountable."
During the lockdown and home confinement to halt the COVID-19 outbreak, domestic violence rose.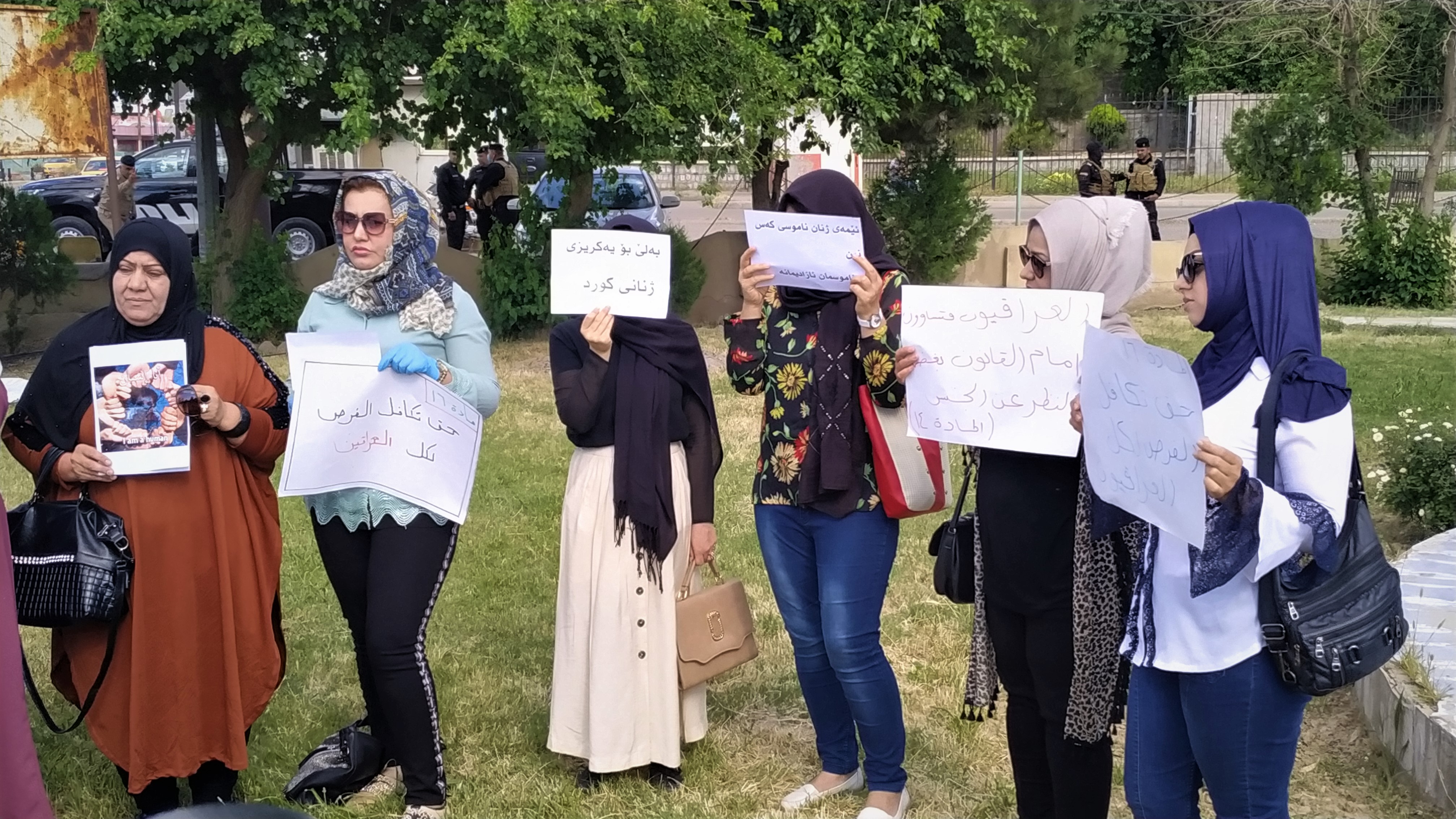 The Anti-Domestic Violence Law stipulates forming a high committee by the Council of Ministers named High Committee Against Domestic Violence, led by the Minister of Labour and Social Affairs.
An office named The Department of Family Protection at the Interior Ministry will be established, and in addition, a special court will be set up to handle domestic violence cases.
The resolution mandates the government to open several centres and shelters all over the country for the victims of domestic violence.
Currently, except in Baghdad and the Kurdistan Region, there are no shelters for women under threat of violence.
According to Interior Ministry numbers, there were more than 5000 cases of domestic violence in the first six months of this year.
Those statistics made public by the Ministry include more than 3600 cases of violence by husbands against their wives, and more than 450 cases of violence of wives against their husbands.
The Committee for Women and Family Affairs at the Iraqi Parliament, in a statement released on 4 August, commends the government, but at the same time requests that the law be sent to the Parliament hastily so that it can be endorsed.
The statement also highlights the rise in domestic violence due to the financial crisis, especially in the times of the COVID-19 outbreak.