On Wednesday it was announced that four medical centres will be built in the city of Mosul. Two low-cost hospitals will be built by the Ministry of Health, and two medical centres to fight the COVID-19 outbreak will be built by a religious body in charge of Imam Hussein Shrine in Karbala.
During his visit to Nineveh Province, the Health Minister Hassan Muhammad al-Tamimi urged the speedy construction of two low-cost hospitals and a special laboratory for COVID-19 tests in the city of Mosul.
The Minister revealed the plans during a press conference, and added that he will allocate the necessary funds for the Nineveh Health Department to fight the COVID-19 outbreak, and urged the speedy building of the health centres.
Much of the infrastructure in Nineveh province was left in ruins due to the ISIS takeover of swathes of the province and the subsequent war to expel them.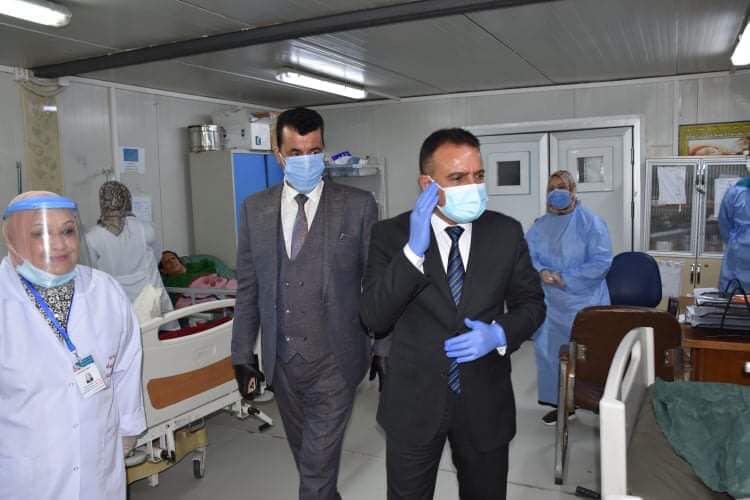 A delegation representing the National Council for the Tribes and Clans of Nineveh arrived in Karbala on Wednesday, and they were received by the representative of the Supreme Religious Authority of the Husayniyah Shrine, Sheikh abdul-Mahdi al-Karbala'i.
The religious body has agreed to establish two medical centres in the city of Mosul, one on the right side and the other on the left side to support the Ministry of Health's efforts in slowing the COVID-19 outbreak.
On Wednesday, 145 new COVID-19 infections and 66 recoveries, and 4 deaths were registered during the previous 24 hours in Nineveh.