The Iraqi government seeks to make an end to the Shigal District being run by two separate administrations and controlled by multiple forces. A high-level delegation from Baghdad is meeting with local administrators and tribal leaders in the region to discuss the issue.
The first meeting took place on 26 August in Shigal's Sinuni subdistrict. Among the participants in the meeting were deputy commander of Iraq's Joint Operations, Lieutenant General Abdulamir Shamari, the governor of Nineveh and the two mayors of Shingal.
Rifat Simo, deputy governor of Shingal, told KirkukNow: "Requests were made to install a [new] mayor and a new administration, and the expulsion of illegitimate forces so that only the Federal Police remains."
He added that requests were also made to compensate residents and the reconstruction of the region.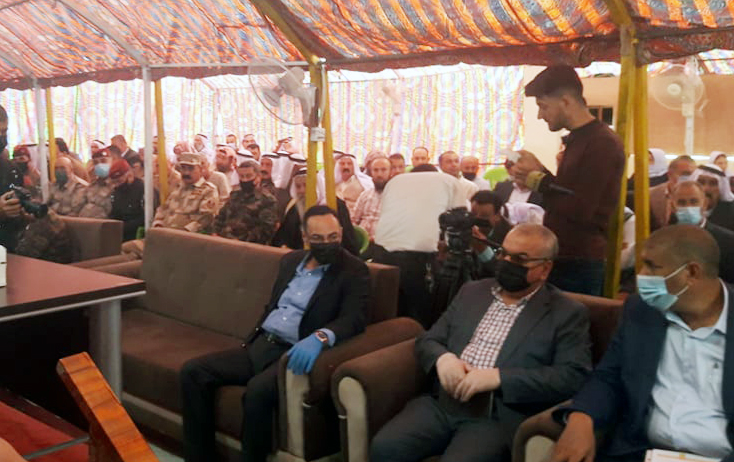 KirkukNow has found out that more than five different armed forces have a presence in Shingal: Popular Mobilization Units (PMU); Shingal's Resistance Units YBŞ; Internal Police; Iraqi Army; Ezidkhan Peshmerga.
The mayor of Giruez, Jalal Khalaf, who participated in the meeting, told KirkukNow: "We submitted a number of requests and recommendations to the governor and other officials regarding services and the reconstruction process, and urged a speedy resolution for issues that have been hanging for four years."
The Shingal district lies 120 km from Mosul City and falls under the administration of Nineveh Province. But it is part of the designated disputed territories between the Federal Government and the Kurdistan Regional Government by the Iraqi constitution.
"Regarding the replacement of Shingal's mayors the governor said that that it is not within his capacity, but requires a political settlement between Baghdad, the [Kurdistan] Region and the political parties. And that expelling the illegitimate forces requires a decision by the Federal Government," said Simo.
And he added: "Unless the administration issue is not resolved, the other problems will remain unsolved."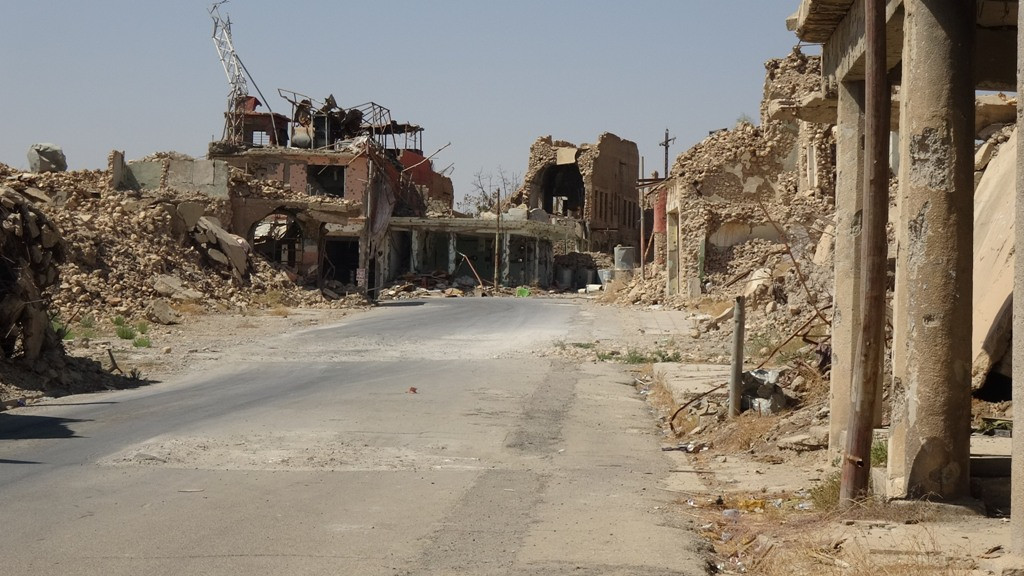 One of the two mayors of Shingal is Mahma Khaleel. He belongs to the KDP (Kurdistan Democratic Party). He left Shingal after Federal Forces retook control of the disputed territories from Peshmerga Forces in October 2017, and has been residing in the Kurdistan Region ever since.
The other mayor is Fahd Hamid. His administration was established at the end of 2018 and works alongside a temporary committee in Shingal.
Fahd Hamid told KirkukNow: "No one had invited us to take part in the meeting, that's why we weren't part of it."
According to Shingal's administration, half of government institutional offices haven't reopened yet, due to lack of security, among other things.
Ezidi-majority Shingal District came under the assault of ISIS militants, who massacred and abducted thousands of Ezidis civilians in 2024.