"When we came back to Shingal after being displaced, we were living in uncertainty. But we pushed forward and managed to persevere," said Rasho Sabri, a resident of Hatima village.
Rasho told KirkukNow: "With the return of 58 families to the village, we managed to turn life back to normal."
The Hatima village is located in Shingal District's Qayrawan subdistrict. ISIS militants took control of it in 2014, and all its inhabitants fled. None of them had returned until recent months.
Residents rebuild the region
"Since we have returned, we suffer from lack of services, places to stay and real support. The houses are in ruins: the destruction that ISIS has caused is clearly visible," Sabri said.
"No one is listening to us. The government is not keen [on our return], and the international and local NGOs don't support or encourage people to return."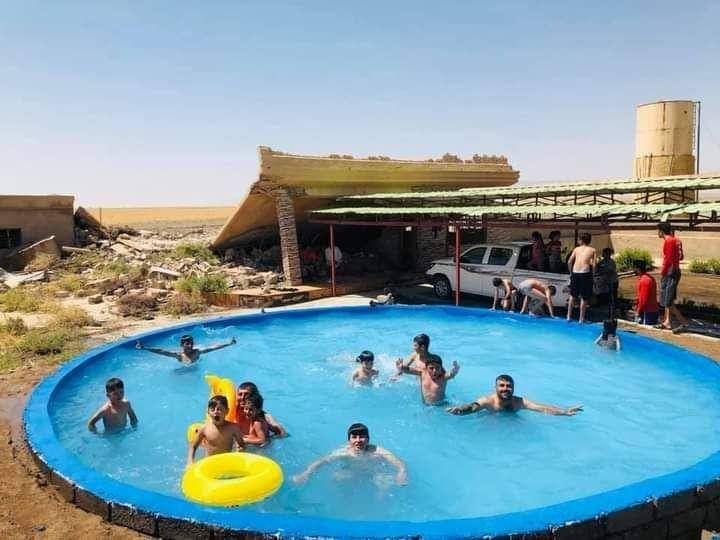 The villagers have spent 15 million Iraqi Dinars (about $12,500) on the reconstruction of their homes. But five of the houses have been totally destroyed and the owners can't afford reconstructing them.
Smiles return
Fa'iz Ibrahim, a member of the village's youth centre, told KirkukNow: "One of the houses that ISIS had blown up has been turned into a swimming pool for kids to play in. That was done by the owner of the house with the help of other villagers."
The swimming pool has a diameter of 8 metres, and is 1.5 metres deep. About 20 children swim in it daily, and there is now a course for learning swimming.
"We, the youth centre, volunteered to build the swimming pool with the help of other villagers, so that children can swim for free and put a smile on their faces. Because taking care of children is our task and that of the society," said Fa'iz Ibrahim.
Hatima is located 15 kilometres from Shingal town. Before the ISIS assault, it had 6000 residents.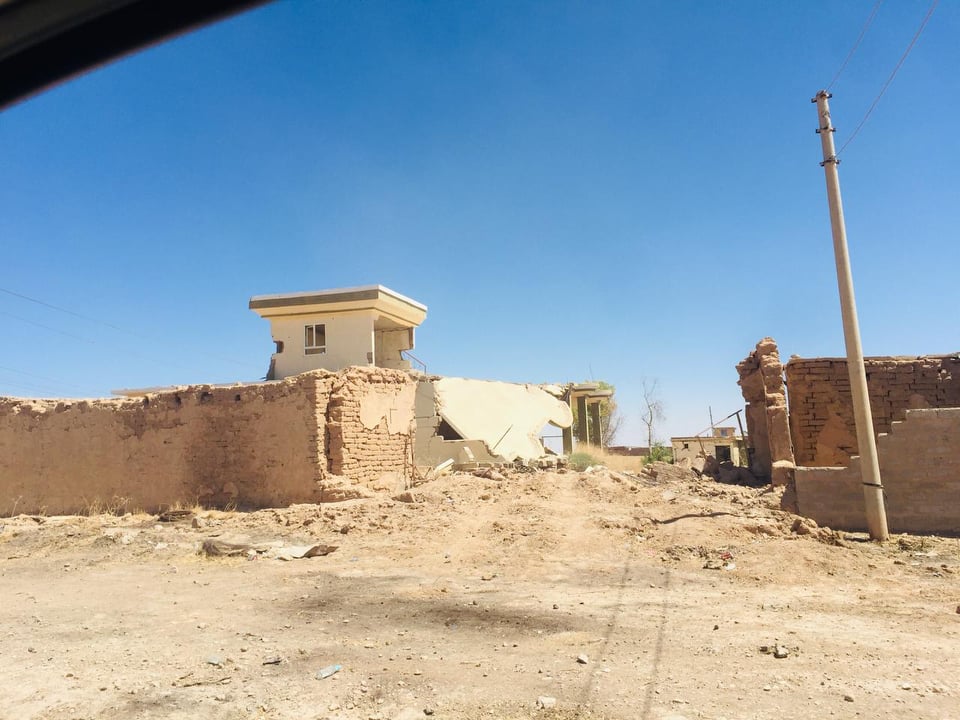 No one is compensated
Jalal Khalaf, the mayor of Giruez subdistrict in Shingal, says that no one has been compensated by the authorities and the amount of 1.5 million Dinars (about $1200) that is designated for each displaced family has not paid to anyone yet.
That is despite the fact that about a month ago a special office was opened for people to apply for and get compensations.
Khalaf says that the residents need to be compensated urgently, especially those who can't afford to reconstruct their homes, adding that "compensating the victims will service as an incentive for the displaced to return to their regions."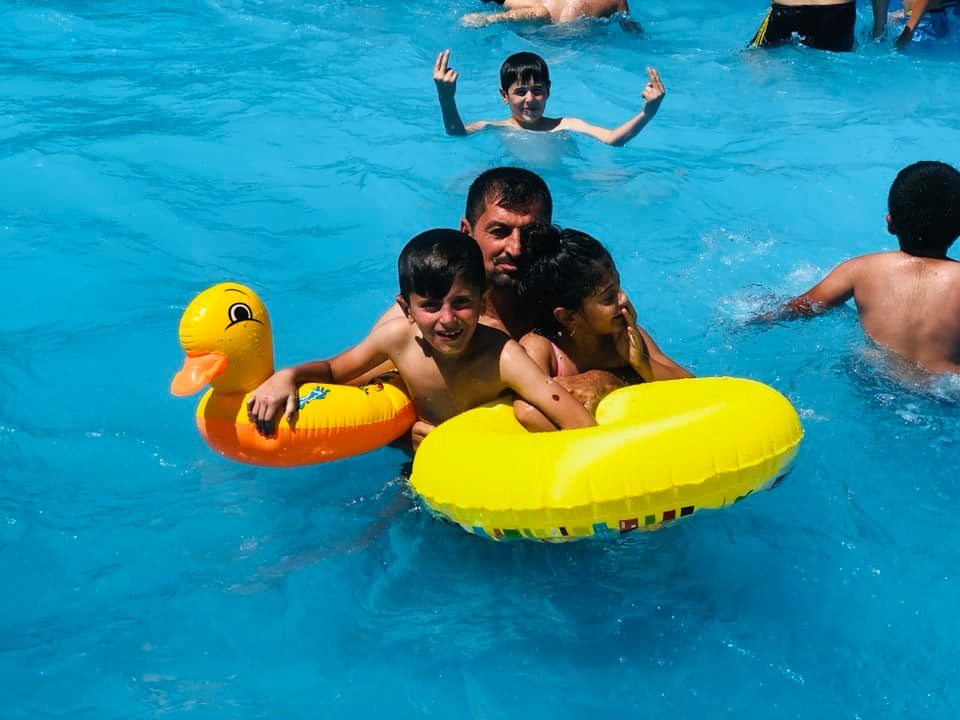 According to statistics by the Shingal Administration, 85% of houses and the infrastructure of the Shingal District was destroyed.
Khalida Khalil, a member of the Iraqi Parliament, told KirkukNow that the compensation process goes through the legal channels, and that compensation requests will go from the special offices to the courts and then to other governmental organs before payment.