The Kurdistan Regional Government is planning to appoint members of the Ezidi and Christian communities to high positions, including positions of deputies of ministers and governors.
On 30 August, members of the Duhok Administration elected Sham'oun Shlemon from the Christian community to the position of deputy governor of Duhok.
Idris Harki, head of the Legislative Committee at the Duhok Administration, told KirkukNow: "This position is the share of the Christians in Duhok. Among three candidates, Sham'oun Shlemon was appointed deputy governor of Duhok."
The election for the deputy governorship position was instigated at the request of the governor of Duhok.
Another member of the Ezidi community is planned to be appointed at another high position in the coming days.
Until the invasion of Iraq by the United States-led coalition in 2003, the Christian community in Iraq consisted of around 800,000 people. Currently, the number has come down to about 500,000, according to a statistic from 2019 shown to KirkukNow by Cardinal Louis Sako of the Chaldean Catholic Church.
The Ezidi and Christian communities have been repeatedly asking to be given a deserved role in governance.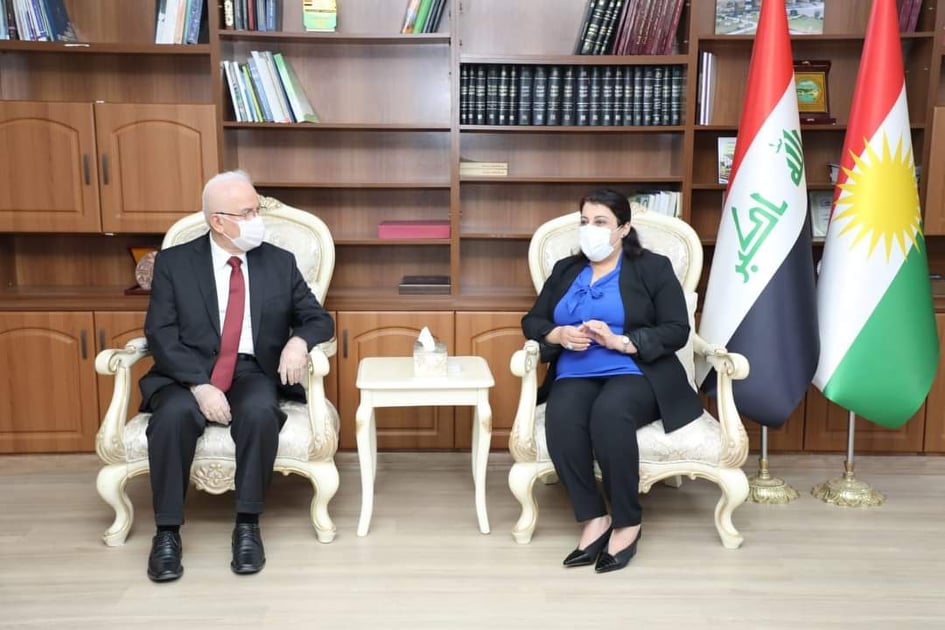 Berivan Salim Shamo, a member of the Ezidi community and Duhok Administration's Secretary, told KirkukNow: "As an Ezidi, Karim Sleman was appointed Deputy Minister of Agriculture and Water Resources of the Kurdistan Regional Government."
She added that another high position will go to another member of the Ezidi community.
The Ezidis have also been trying to get Parliamentary seats in accordance with the quota system, but their requests have been ignored.
According to statistics from the General Directorate for Ezidi Affairs of the Kurdistan Regional Government, the Ezidi community in Iraq used to consist of about 550,000 people. 360,000 have been displaced, and 100,000 have immigrated.
Duhok, August 2020 – a meeting of the Duhok Administration to elect a deputy governor – Photo from Duhok Administration PR Office.