Authorities in Chamchamal buried the bodies of the sisters in a ceremony, because the family refused to take them. No one has been arrested yet, but the father, who seems to be in hiding, is wanted by the police.
The corpses of the sisters were discovered on 9 September (six days after they had gone missing) in a grave at the graveyard of a village (Braiym-agha) near Chamchamal.
The sisters were Awara Faqé Haseeb (19) and Hélin Faqé Haseeb (17). They come from Shwan subdistrict in Chamchamal Subdistrict, Sulaymania Province.
The sisters had taken refuge at a women's shelter in Chamchamal on 17 July after filing a complaint against their father for "physical abuse."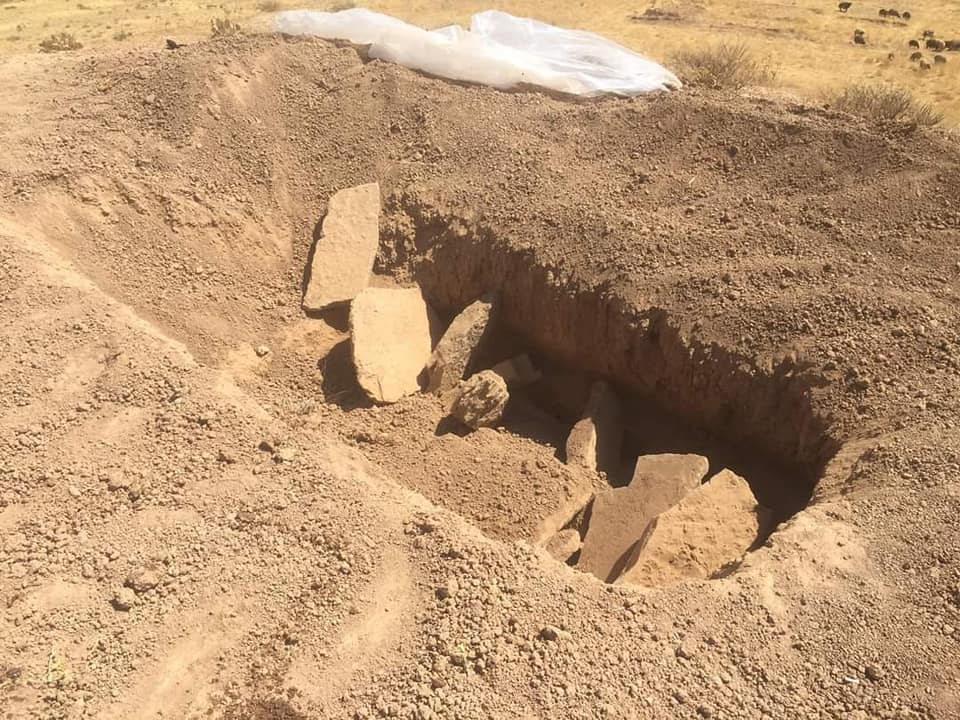 Hiwa Karim, the spokesperson for the government institute that provides the shelters for women, told KirkukNow: "After staying at the shelter, they visited their father and agreed to go back home and retracted their complaint.
By a court order, on 11 August and after their father signed a pledge, they were handed over to him."
The parents of the sisters have divorced this year, and the girls lived with both of them, going back and forth.
Captain Sarkawt Ahmad, spokesperson for Sulaymania Police, told KirkukNow: "Right after the corpses were discovered, an arrest order for the father has been issued."
The corpses were sent for autopsy in Sulaymania yesterday.
"According to the forensic team, there are bullet holes on the bodies, but that has to be further determined by the autopsy," said Captain Ahmad, "the girls have been killed six to seven days ago."
Ramik Ramazan, the mayor of Chamchamal, told KirkukNow earlier today: "The autopsy is finished, but because the family didn't want to take them, the Chamchamal Administration will be burying them in a ceremony today."
The mayor didn't give any details on the investigation.
Since yesterday evening, media outlets, KirkukNow among them, posted a picture of two girls that were supposedly the two sisters in question, but the spokesperson for Sulaymania Police refuted that.
KirkukNow apologizes for posting the unverified picture.