After suffering numerous misfortunes in Iraq, including losing the ability to walk due to injuries sustained during a bomb attack when he was a guard of the former president of Iraq, Saman was forced to leave his homeland.
And after years of living abroad as a stranger, he makes plans to visit his Kaka'i community in Daquq, Kirkuk province. But those plans get dashed by the COVID-19 outbreak.
Since the outbreak of COVID-19 virus in March, most flights in and out of Iraq have been canceled and borers were closed for most passengers.
"It has been an unpleasant and uncertain state since the Coronavirus outbreak. I had been waiting for a long time to be able to go back [to Iraq], the Coronavirus took that hope from me as well," said Saman Muhammad Husein Kaka'i (43).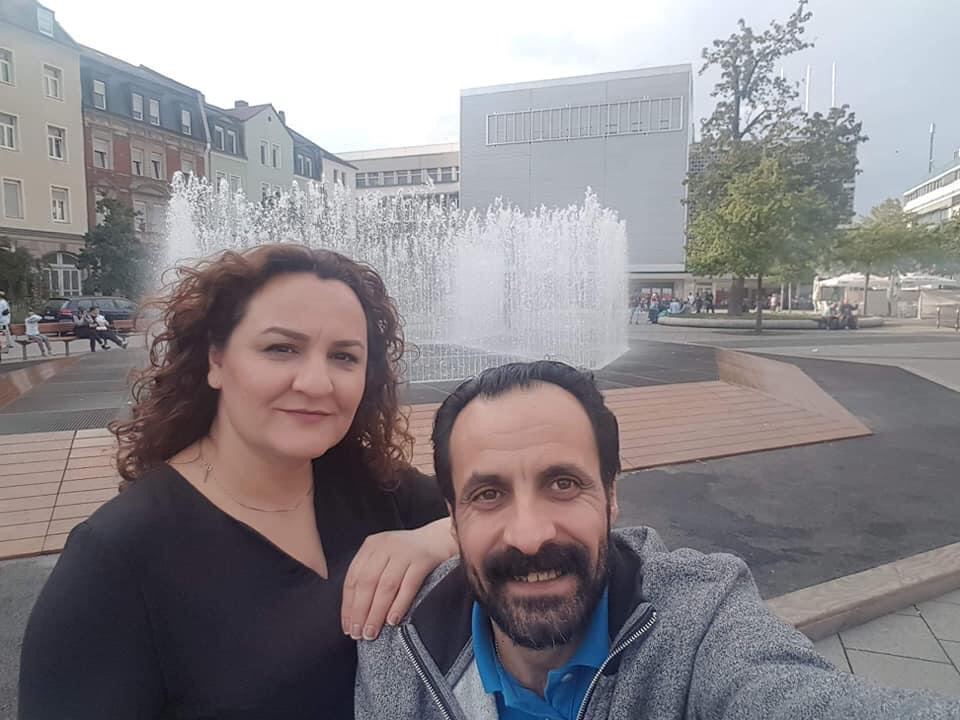 Saman hails from a Kak'i village in Daquq district of Kirkuk province. When living in Iraq, he had to move numerous times from town to town due to security conditions and other issues. He lived in one of the neighbourhoods of Kirkuk for a while, but he resides in Germany since 2014.
Although Saman is in Germany physically, his mind and soul remain in Kirkuk, and keeps reading news about his Kaka'i community in Daquq on a daily basis. But, using social media platforms, he tries to raise awareness on what his community goes through.
During the Corona outbreak, I've been spending most of my time spreading news about incidents and hardships the Kaka'is were going through
"During the Corona outbreak, I've been spending most of my time spreading news about incidents and hardships the Kaka'is were going through. My aim was raising awareness, and for people to see how the preventive measures were affecting the Kaka'is, who have lost a lot and weren't even able to do farming work," said Saman.
"The Coronavirus imprisoned me at home, but I still have hope that life goes back to normal and I can visit home."
Saman lost the ability to walk due to injuries he suffered in a car bomb explosion in 2005 in Baghdad. Three vertebrae in his spine were damaged and it took several operations to be able to sit upright.
At the time, he was one of guards of late Jalal Talabani, the former president of Iraq.
In 2014 an aid organization helped him move to Germany for treatment. He was compelled to leave his wife and 4-year-old daughter behind in a volatile reagion prone to frequent attacks by gunmen.
Viyan Bilan (40), Saman's wife, said: "We spent the most terrifying and most unpleasant days of our lives [when we were apart from each other]; I was overwhelmed by worrying about his health and trying to keep my daughter safe; each day, it felt like I was dying."
After numerous times of fleeing and being displaced due to deterioration of security and attacks by ISIS militants (who specifically target minorities), Viyan and her daughter flee to Europe through illegal routes.
"In 2015 I was reunited with my wife and daughter and we picked up our lives again," Saman added.
Saman says that unlike in Iraq, being disabled, in Germany he was treated well and could live without fear of persecution.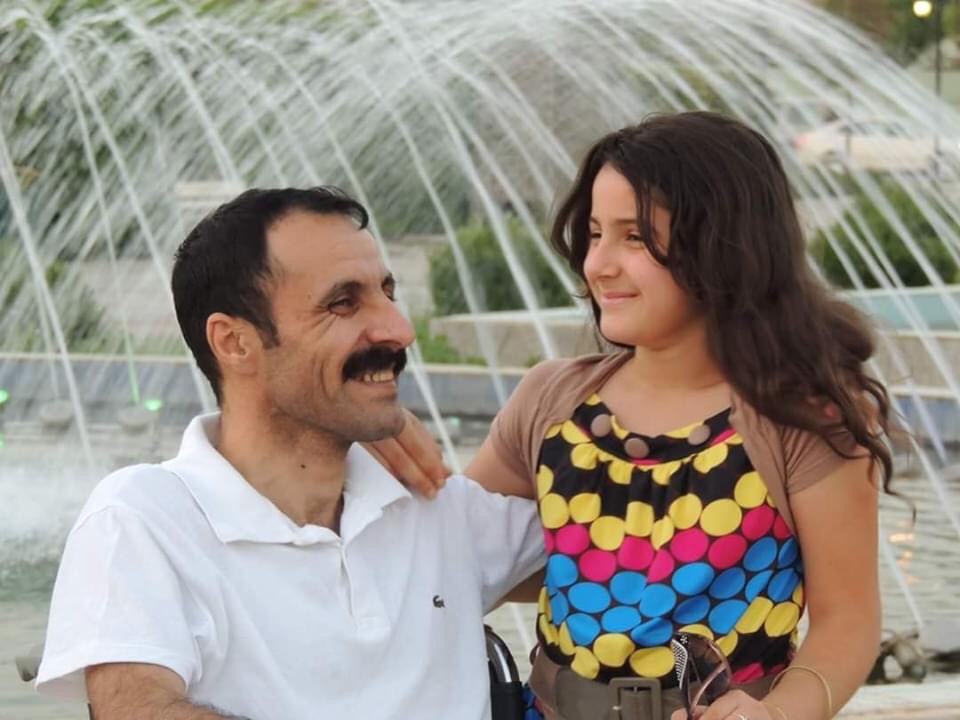 Saman is an ardent news reader, a habit that prevented him from despairing when he was still living in Iraq. He taught himself video editing and started working at Kirkuk TV Channel (which was run by the Patriotic Union of Kurdistan at the time).
"I kept his spirit high and wouldn't let him give up hope; I was his nurse and friend, because he needed me," said Viyan.
Saman's work at the TV channel was editing and spreading news footage on social media platforms.
Since then, he has been active online and keeps spreading news about Kirkuk. He has become a voice for the Kaka'i community, and takes part in any and all activities related to the Kaka'is. He has also shared numerous reports from KirkukNow on his Facebook page.
Even though the pandemic prevented him from visiting his homeland, he used it as an opportunity to spread awareness about his community in Daquq, as most people were staying home due to lockdowns and were spending more time on social media.