The Ezidi Spiritual Council is leading a tribal mediation effort to settle the dispute between the relatives of Bashir Kuria, the philanthropist who was killed on 4 October.
Bashir Kuria was shot dead in his car near Béban village on 4 October while he was returning from the funeral ceremony of the Ezidi spiritual leader Baba Shékh Khurto haji-Ismael in Shékhan. Three of his close relatives were suspects in the case and were arrested several days after the shooting.
Jawhar Ali-bag, a public relations assistance to the Mir of the Ezidis, told KirkukNow that they had held a meeting with a number of Ezidi officials and notables on the conflict between Kuria's relatives.
Jawhar added that during the meeting it was determined that the cousins and nephews of Subhi Nabu were innocent and should be considered not having a part in the conflict.
Subhi Nabu, is one of the suspects in the murder case who was put under arrest along with two others.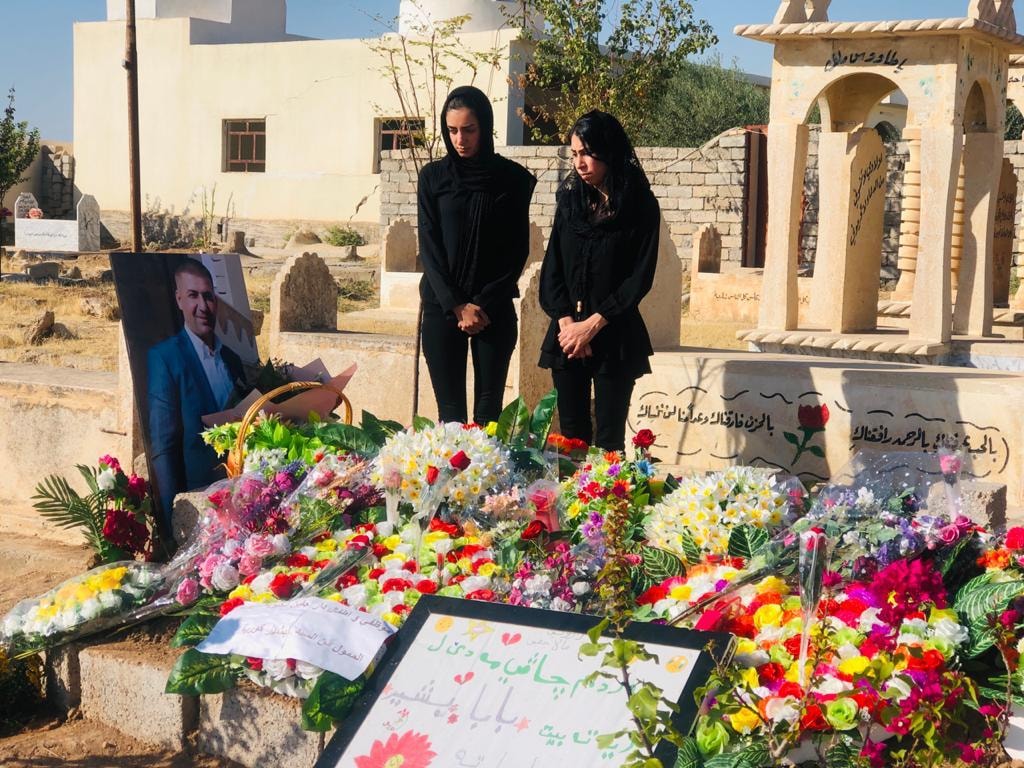 Jawhar said that Subhi himself and his brother are now considered suspects by the council.
Jawhar also added that strict measures have been taken against those who from then on to break the agreements between the two sides.
Rif'at Simo, a deputy of Nineveh governor, had previously told KirkukNow that suspects are all close relatives of Kuria and that the dispute between them is very old, and during the past year the two sides reconciled through tribal mediation with the presence of the Mir of the Ezidis and the notables of the region."
Bashir was known for his charity work and helping the poor. He initiated a project (named Jiveen) to provide shelter for orphans.