Sudden rise in COVID-19 infection and death numbers has caused panic among residents of the Gohbal settlement in Shingal district.
The number of infections in the settlement, located in Sinuné subdistrict, has reached 100. A number has died in the past few days, and tens of others are in critical condition.
Barakat Jardo, head of Gohbal medical centre, told KirkukNow: "The rate of Coronavirus infections has reached dangerous levels; eight persons have died so far; more than 20 residents are in unstable condition. Only today (Tuesday) two persons have been sent to hospitals in Duhok."
About 900 families reside in Gohbal settlement.
"We only have four oxygen cylinders; it is not nearly enough. We also lack masks and necessary medicine; we don't even have vitamin C," added Jardo, who thinks that the only solution is for the residents to stay at home.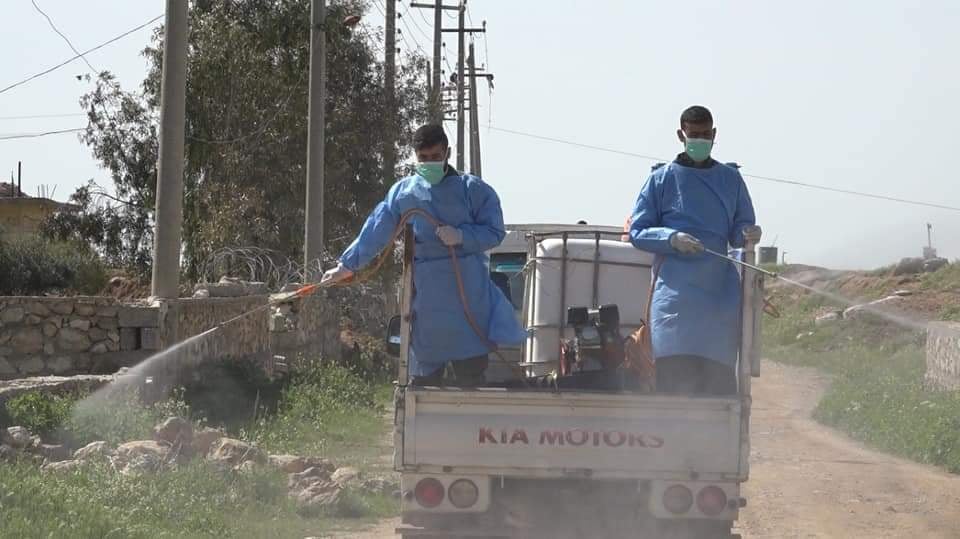 Adnan Ajjaj, the commissioner of the settlement, is pleading for help and told KirkukNow: "Our region is facing a humanitarian disaster; more than 200 people have contracted the Coronavirus and there isn't any medicine to treat them with at the medical centre."
The Sinuné team for countering the corona pandemic has made the decision on 19 October to put the Gohbal settlement on lockdown.
Khudéda Chuki, Sinuné subdistrict commissioner, told KirkukNow: "A curfew has been declared […] markets will be closed, except for foodstuffs shops."
According to numbers from the Iraqi Ministry of Health, 153 infections were registered on 20 October in Nineveh province, along with one death due to the COVID-19 and 105 recoveries.
As of 20 October, the total number of infections in Nineveh province has 12,764, of which 311 have died.