Arab and Kurdish farmers have agreed that an area of 18,5 square kilometres (1,850 hectare) of agricultural lands not to be cultivated by either side for the time being.
The agreement between the two sides was brokered by the Iraqi army and the Federal Police, and includes lands around the villages Fareeq, Mansour, Albunajim and Janlawa in Daquq district, south of Kirkuk province.
Muhammad Ibrahim, the commissioner of the Mansour village, told KirkukNow: "we met with Arab farmers recently at the headquarters of the Kirkuk's Joint Operations and both sides agreed to freeze the agricultural lands in Haftaghar region."
Ibrahim added that "after some time, a few Arab farmers tried to cultivate the lands, but we prevented them. But they agreed to adhere to the agreement after that."
"We are the real owners of those lands, but conflict and tension have arisen several times. That's why we want the government to freeze those lands until the issue is resolved."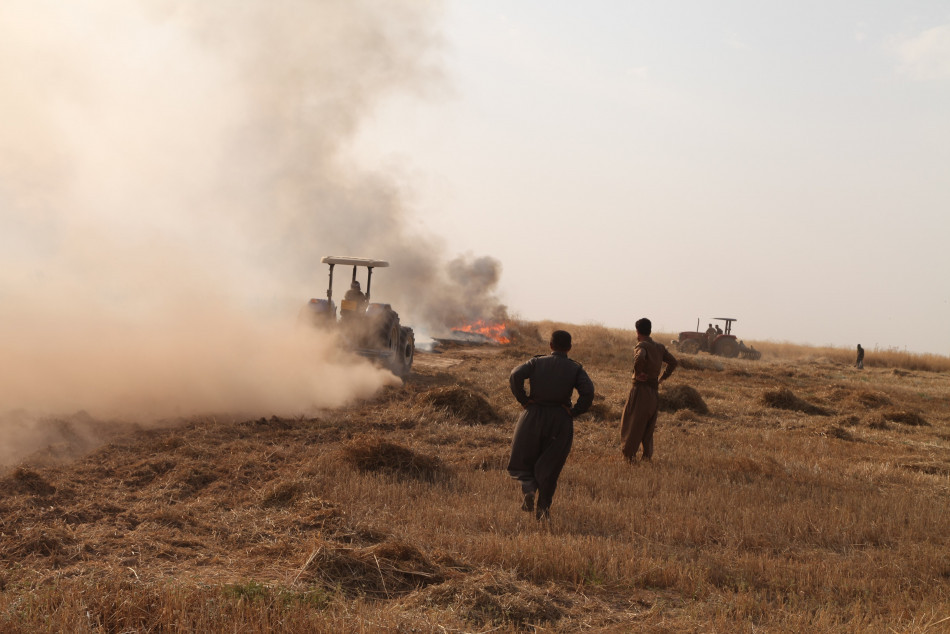 During the rule of Saddam's Ba'th regime, large areas of agricultural lands in Kirkuk and other provinces were leased to Arab farmers from southern and central Iraq.
After the fall of the regime in 2003, many of the Arab farmers left those areas and Kurdish farmers started cultivating the lands again, but some returned to reclaims the lands after the events of October 2017 when Iraqi army and PMF (Hashd) expelled the Peshmerga forces from the disputed areas.
On 23 September 2020, the Iraqi Ministry of Justice issued a decree ordering them to disregard all contracts and leases from the Ba'th regime period on agricultural lands, but Kirkuk's Department of Agriculture refused to abide by the decree.