32-year-old Amal Khidir won first place in the 800- and 1,500-metre races in the Iraqi athletics championships, despite the injury she was suffering from and despite the suspension of her training due to the COVID-19 containment measures.
On 5 and 6 November, the Iraqi athletics championships were held in the capital, Baghdad, with the participation of 30 clubs. Amal Khidir represented the Peshmerga Club in two races and won first place in both.
The two awards were for her a "great achievement," she says, and she looks forward to maintaining that level in the upcoming tournaments.
Amal Khidir was born in 1988 in the Imam Qasim neighbourhood of Kirkuk. She started training in 2004 and was interested in long-distance races. From the start, she realized she has physical capability for this sport, so she joined the Solav club in Kirkuk and won several races.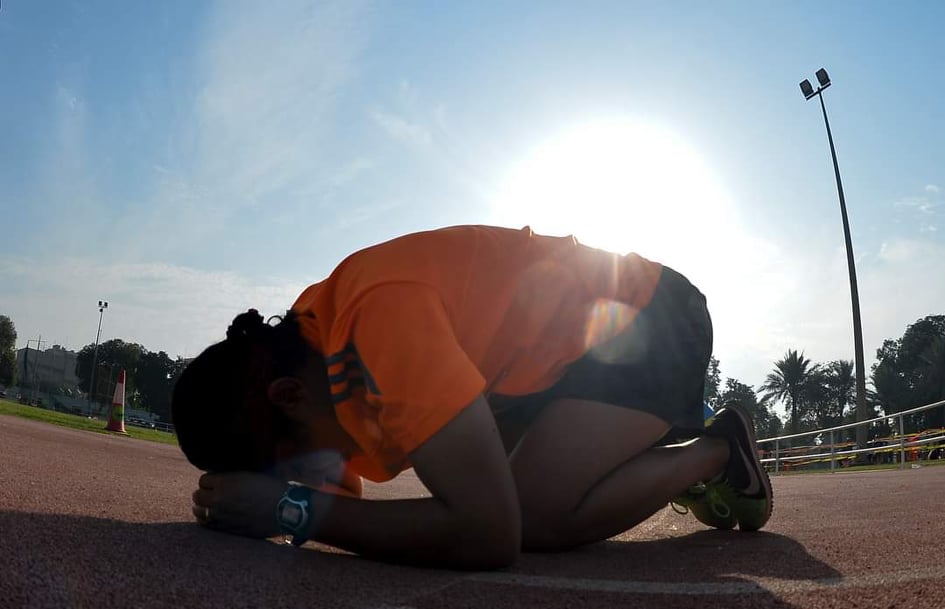 She has won first place in two international tournaments; one in Turkey and another in Lebanon. She has also won fourth place in an Asian championship.
Amal joined the Peshmerga Club several years ago.
"I won first place in the 800-metre race among nine participating athletes. And in the 1,500-metre race, eight athletes participated, and I came out first in that as well," Amal said.
"I feel immensely happy that I won the first place in the first tournament after the outbreak of the Corona pandemic, despite my injury and training hiatus," Amal added, "I have never felt such happiness in my life before, because I feel like I am at top level as I have achieved a great success within two days."