The government has closed down Alwan 2 IDP camp after moving its residents to another camp (Alwan 1). And from there, the IDPs will then be sent back to their home regions, some of which say the move was not according to their will.
The returning process at Alwan 1 camp has begun. Many of the internally displaced persons (IDPs), and whom KirkukNow spoke to, are not happy about the process, and say it is against their will.
"I am shocked. Last week they moved us from Alwan 2 camp to Alwan 1 camp, and now they're telling us that from the Alwan 1 camp, they will return us back to our home regions," said Abbas Hameed.
Hameed's home region is Sansl in Sharaban district in Diyala province.
"I feel like I am being displaced once again, because I don't know how I will manage to live in our village: my home is burnt down by war, there is no work for me there that I could provide for my family, my four children, with," Hameed said, a adding that he was a farmer before the war, and that his groves are destroyed.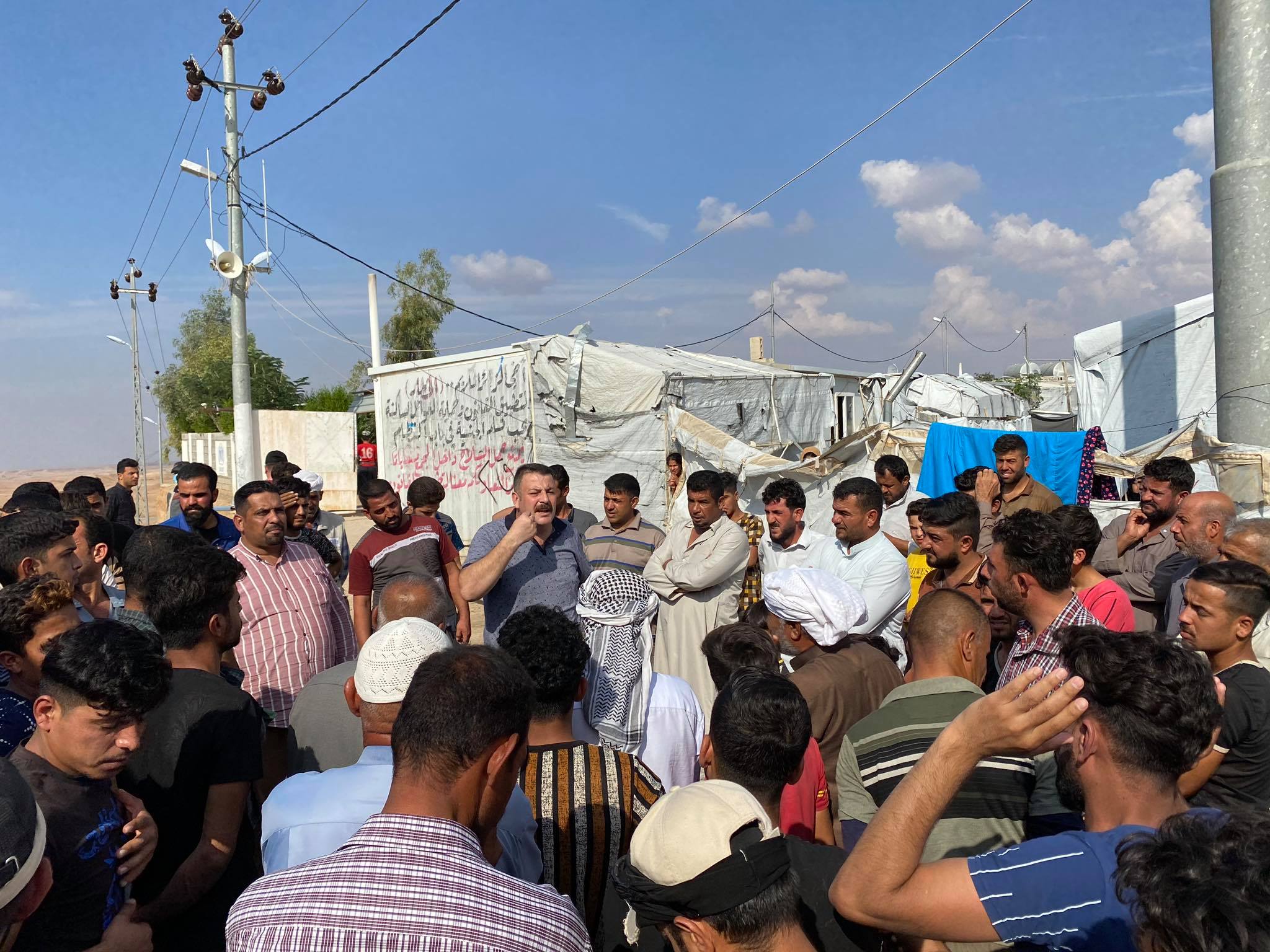 "I am being sent back against my will. That's why I will take my tent and pitch it on the ruins of my home."
The Federal Government has started a campaign to close down all the IDP camps after facilitating the return of the IDPs to their home regions "on a voluntary basis," with providing incentives, among them granting each family that returns a sum of 1.5 million dinars (about $1,260).
I feel like I am being displaced once again
The head of the Khanaqin's Immigration and Displacement Office, Ali Ghazi, told KirkukNow: "The IDPs are not being sent back by force at all. The policy of the ministry [of immigration and displacement] is that they must return voluntarily and we facilitate it."
50 IDP families from the camps in Khanaqin have been returned to their home regions in the past 2 days alone.
Ghazi added: "The families that are allowed to return [those with security clearance], must return to their home regions, provided they don't face any danger. And those who can't return due to tribal conflicts, can stay."
In collaboration with the UN, the Federal Government is attempting to bring about social reconciliation in several provinces, hoping to pave the way for IDPs to return, especially those who are perceived to be ISIS supporters or have had a family member who joined the extremist group.
The UN and a Norwegian aid organization (Norwegian Refugee Council) have urged caution and refrain from forcing IDPs to return.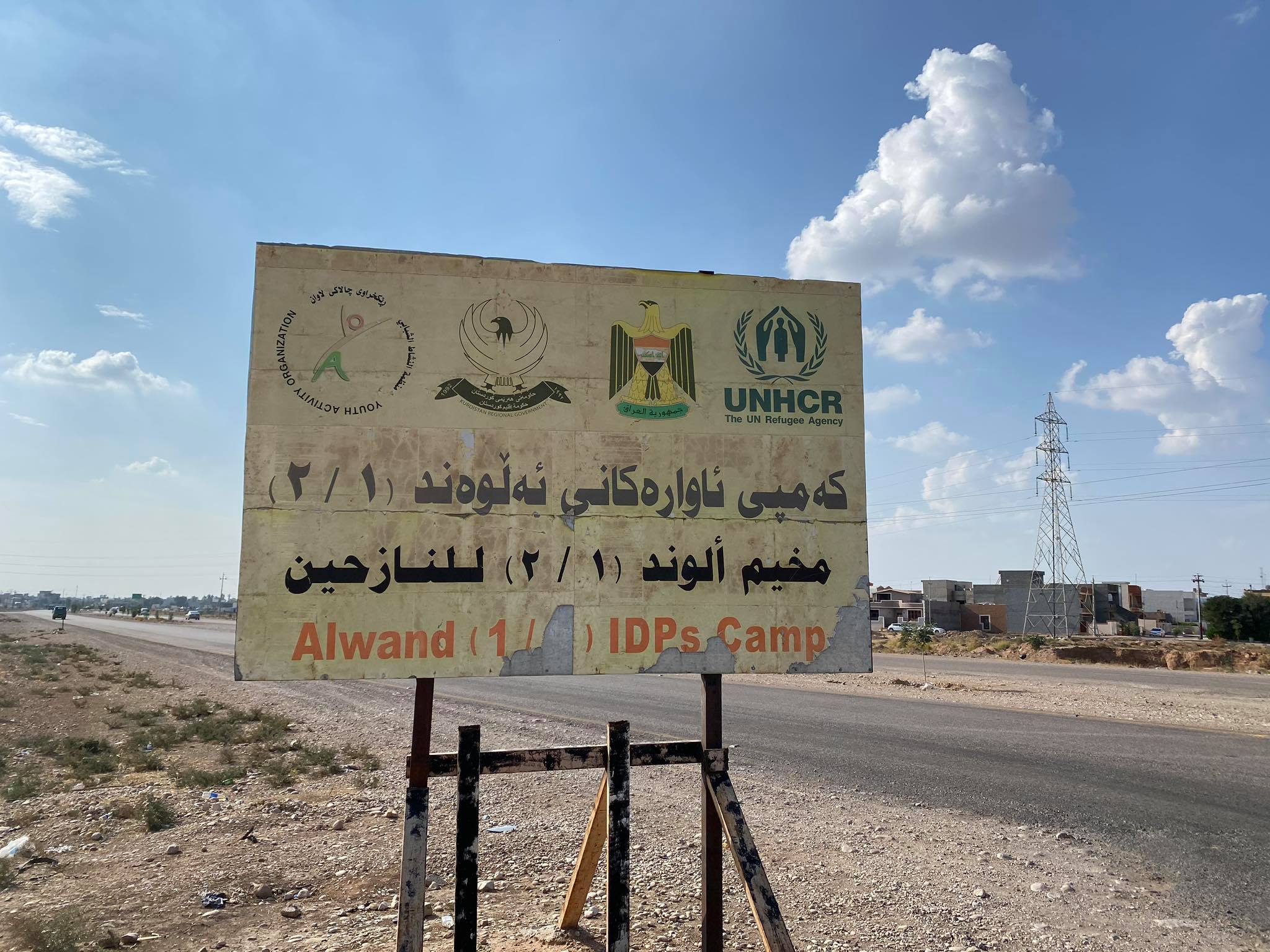 The director of Alwan 1 camp, Mithaq Abdulmahdi, told KirkukNow: "Forcing the IDPs to their home regions will not be a good move, because some regions lack basic services like electricity and drinking water.
Mithaq added that no pressure is put on the IDPs, and that they are not being forced to return.
Mithaq added that the IDPs must be aided financially, because they cannot afford rebuilding their homes.
During the ISIS war between 2014 and 2017, about six million people were displaced and one million of them have not returned to their home regions yet.
One of the reasons for that is the lack of basic services in those regions, despite the end of the war since 2017.