Security forces arrest one of the guards of the Patriotic Union of Kurdistan (PUK) headquarters in Kifri, south Slémani province. The family of a slain protestor had filed a legal complaint against the staff of the PUK office.
The guard is a suspect in shooting a 22-year-old protester named Ako Salman and was arrested yesterday (10 December 2020).
The slain protestor, Ako Salman, was shot dead in Kifri during protests on 7 December and his family member filed a legal complaint against the PUK branch in the town.
A source within the security forces told KirkukNow: "We have arrested a person who is a suspect in killing Ako Salman on the night of the protests in Kifri."
The source, who wished to remain unnamed, added that the suspect denies having opened fire.
According to the Iraqi High Commission for Human Rights (IHCHR) between 2 and 10 December, 8 people have been killed and 54 wounded the protests in the Kurdistan Region.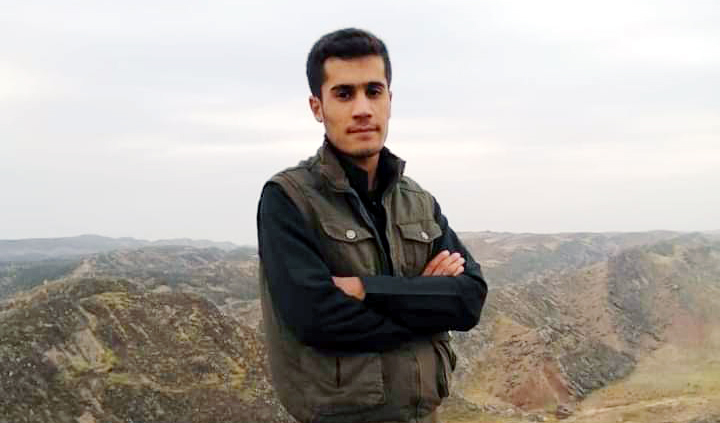 Aso, a brother of Ako Salman, says that the arrested guard is not the only culprit and that they hold all the staff of the PUK headquarters responsible for the killing.
"The arrestee is one of those who opened fire on people from the roof of the PUK office. My brother was killed there, and there are many witnesses."
"We will not give up until all the culprits are punished. We will in front of the court, police station and the [offices of] political parties every day. […] We will be not forgive them."
In its latest statement, the KRG's High Committee for Security stressed that security forces will "no longer allow demonstrations that are without permit to continue" and that "the security forces have been given free hand" to stop the protests and "operate within the law."
On 2 December demonstrations started in Slémani City and subsequently in other Kurdish towns and cities in the province and beyond in the following days. Protests turned into riots after a crackdown by security forces.
The reasons behind these protests are the Kurdistan Regional Government (KRG) failure to pay civil servants' salaries, poor living conditions, lack of job opportunities and inadequate basic services.
Interactive map of events during the protests in the Kurdistan Region