When ISIS militants blew up their homes and torched their churches, the Christians of Shingal lost all hope of being able to return. That's why they leave the IDP camps and most of them settle across the Kurdistan Region or migrate to live abroad.
In Shingal district, which is always described as the homeland for the majority of Ezidis, there are about 100 Christian families who consider themselves the most marginalized minority.
All the homes, possessions and the Churches of Shingal's Christians were burnt down flattened by ISIS militants during the period they took control of the district, which started in August 2014.
"I don't believe we will once again return to Shingal in our lifetime. Because returning stability to the region is very difficult," said George Hanna Sayfo.
Sayfo has been displaced from Shingal for more than six years and now resides in one of Erbil's neighbourhoods.
I don't believe we will once against return to Shingal in our lifetime
"We were living like brothers and without problems with our Muslim and Ezidi brothers; during the holidays we were together, but ISIS ruined everything, they turned life into an eternal hell."
The Christians of Shingal moved into the town 70 years ago and had their own neighbourhood at its heart.
Sayfo told KirkukNow that his home was torched and is unable to restore it, and that they do not get any help, which has caused them to lose hope to return.
Shingal's Christians had only three churches: the Armenian, Catholic and Orthodox Syriac churches. They were destroyed by ISIS militants along with tens of shrines and places of worship of other religious minorities.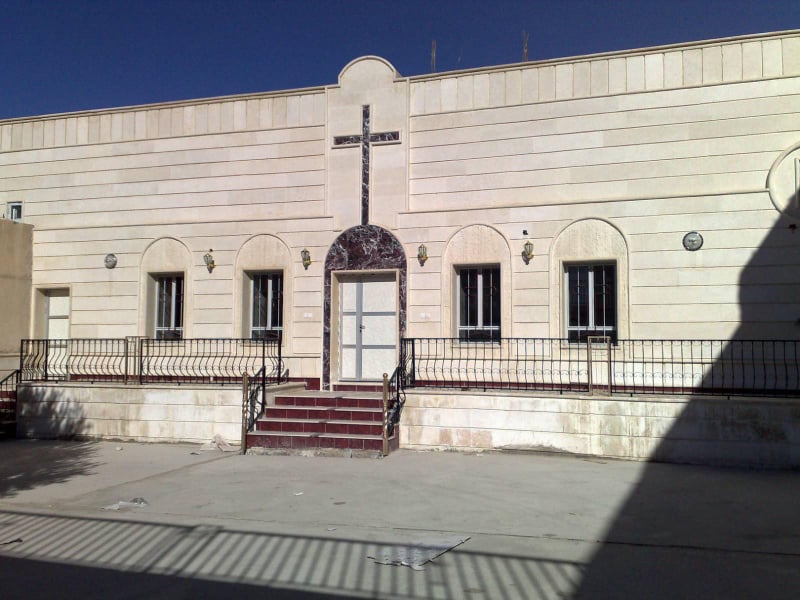 Sabah Sabri Sham'oun, the representative of Shingal's Christians, told KirkukNow: "100 homes of Christians and three Churches were blown up or burnt down. None of them have been restored yet." He says that they have requested the Christian Endowment in Baghdad to restore their Churches. That effort aimed at encouraging the Christians to return.
In the Nineveh province, including Shingal district, more than 80 Christian churches and places of worship have been blown up or damaged, according to official numbers from the Kurdistan Regional Government (KRG).
Khalid Jamal, head of Christian Affairs at the KRG's Ministry of Endowment and Religious Affairs, told KirkukNow: "Shingal's Christian churches belong to the Nineveh parish. From there, there must be a request sent to Baghdad's Endowment, and from there, the decision to restore the churches must be made."
100 homes of Christians and three Churches were blows up or burnt down
When ISIS controlled Shingal and other region in Nineveh, gave the Christians three choices: convert to Islam, pay the Jizya (a sort of tax imposed on non-Muslims during Islamic rule in previous centuries), or leave their homes and possessions. That's why most of them were forced to leave.
Klara Elia, a displaced Christian woman who is manager of Dauwdi camp in Amédi, Duhok, told KirkukNow: "There were previously 110 Christian families from Shingal here, but all of them now live outside the camp."
"I don't think that there are any Christian IDPs left inside the camps; they have settled in the towns and cities, because their nature is such that they like a life of stability and without problems."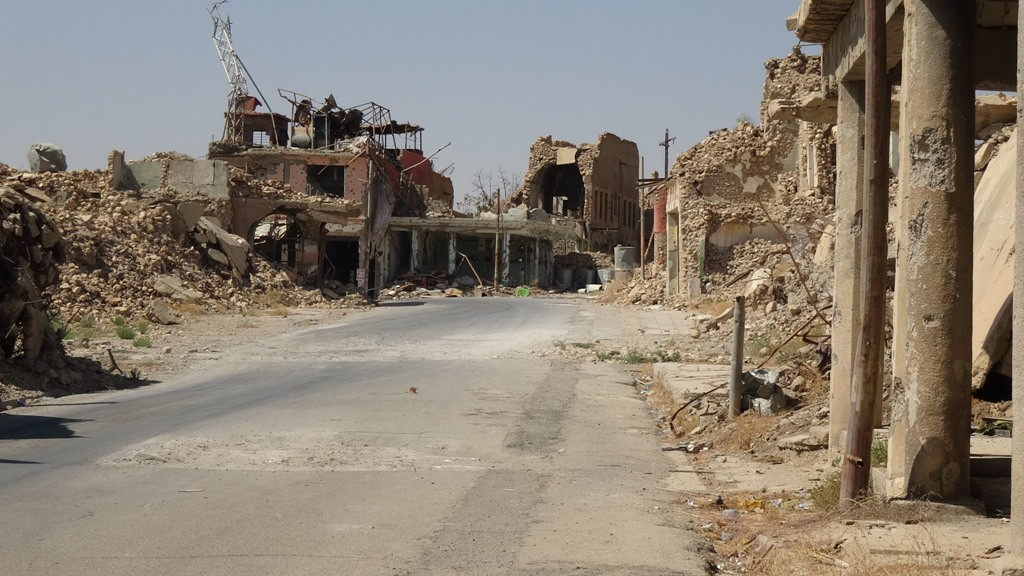 The number of Christians in Iraq went down from 1.5 million to less than 300,000, according to a statistic from 2019 shown to KirkukNow by Cardinal Louis Sako of the Chaldean Catholic Church.
Khalid Jamal said: "It is very difficult for Shingal's Christians to return, because the region has not been restored and security is not good. That's why they have settled in Erbil, Sulaimani and Duhok. Their number is around 100 families, and some of them have left the country."
7% of the 700,000 IDPs in the Kurdistan Region are Christians.
Sham'oun said: "All of Shingal's Christians live outside the camps due to the bad living condition of IDPs inside the camps and lack of services. They prefer life outside the camps."
All of Shingal's Christians live outside the camps
Sham'ous added that during the attacks by ISIS, 13 of Shingal's Christians were caught by ISIS militants, and that most of them were released, but the fate of three of them is still unknown.
The Shingal district, which is located 120 km west of Mosul, is part of the disputed territories. There are several military forces in the district, which is considered a hurdle in the way of IDPs to return.
The Federal Government and the KRG penned an agreement in October to install a new administration council and reorganize the security oversight.
According to Sham'oun three potential steps may encourage Shingal's Christians to return: resolving the administrative issue, compensating residents, and guaranteeing security and stability.