KirkukNow website has won an award for the most progressive news outlet of 2020 in Iraq for covering women and gender issues.
The award was given by Internews. A specialized committee that included personnel from Internews and local and international media experts, chose KirkukNow from among dozens of other media institutions to be granted the award.
Internews announced earlier this year its first ever open competition for the most progressive news outlet with the best coverage of women and gender issues of 2020 in Iraq.
Internews also awarded three female journalists for the best coverage of women's rights issues in Iraq.
On Thursday, 24 December, Internews congratulated the staff of KirkukNow by phone and by e-mail for the award, which includes a grant of $ 5,000.
"Through this award, Internews seeks to encourage and improve the production of media content about sensitive gender issues and the covering of issues related to women's rights," Internews wrote in a statement.
Through this award, Internews seeks to encourage and improve the production of media content about sensitive gender issues
In the same competition, Internews also awarded three female journalists among tens of participants from across Iraq. They are: Sanar Hasan, Arazou Nouri Hakeem and Nahla Naja Abdulla.
KirkukNow is an independent news website that publishes news related to Iraq's so-called disputed areas (a region that the Kurdistan Regional Government seeks to annex to its federal region), aiming to reinforce coexistence in that region and be a source of information.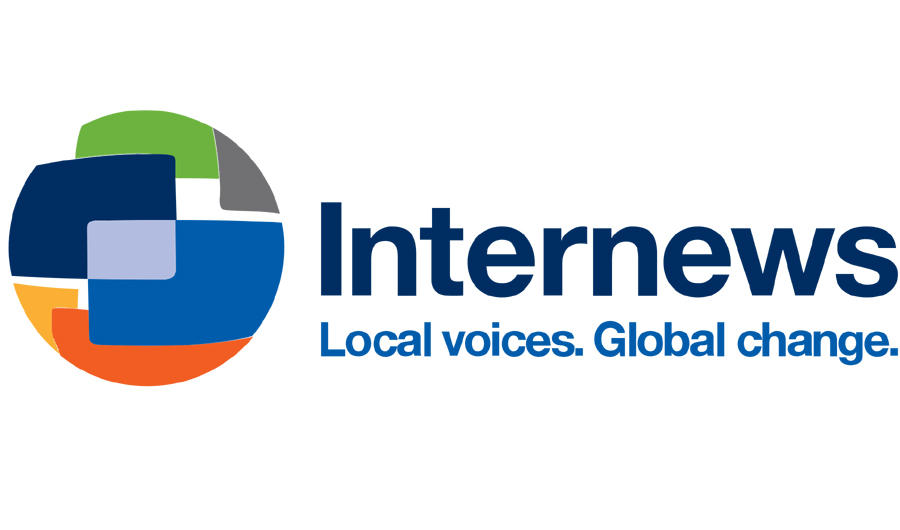 In early 2019, KirkukNow decided to focus part of its investigative reporting on women's rights issues. According to statistics, from March to July 2020, KirkukNow published more than 20 investigative reports on women's issues, two such reports per month, in addition to publishing other news items and posts on social media platforms..
The site also added a new section called "My Story" in which, by the time the competition started, 21 success stories were published. 16 of them were about women overcoming social restraints.
All those stories were published in four languages: Kurdish, Arabic, English and Turkmen. Most of the women in those stories were from the volatile and war-torn areas and who triumphed in some aspects of their lives.
An important objective of KirkukNow in adding the "My Story" section, in addition to pointing up the ability of those women, whome the media usually ignore, is to encourage other women and girls to pursue their dreams and avoid despair when faced with social hindrances.
Another part of KirkukNow's reporting that was devoted to women's rights issues from 2019 to mid-2020, was aimed at conveying the voice of women from minorities, among them Kaka'is, Ezidis, Christians and Turkmens, who get the least attention in the media.
After the military assaults on Iraq by ISIS in June 2014 which caused the displacement of hundreds of thousands, KirkukNow took it upon itself to cover the issues related to the displaced and the female victims of ISIS and devoted an important part of its reporting to highlight their suffering, which was done by a team of trained female journalists for whom was easier to interact with the traumatised women and write about the hardships they endured.
The following links are of reports on the displaced and victims of ISIS:
https://www.kirkuknow.com/en/news/60029
https://www.kirkuknow.com/en/news/60072
https://www.kirkuknow.com/en/news/62780
https://www.kirkuknow.com/en/news/61834
As the COVID-19 outbreak hit Iraq, KirkukNow decided, with the cooperation of a number of local and international organizations, to cover what women and girls were going through during the lockdowns imposed by the authorities as a containing measure against the spread of the virus.
KirkukNow's aim was to monitor the problems women and girls faced during home confinement and its impact on their lives.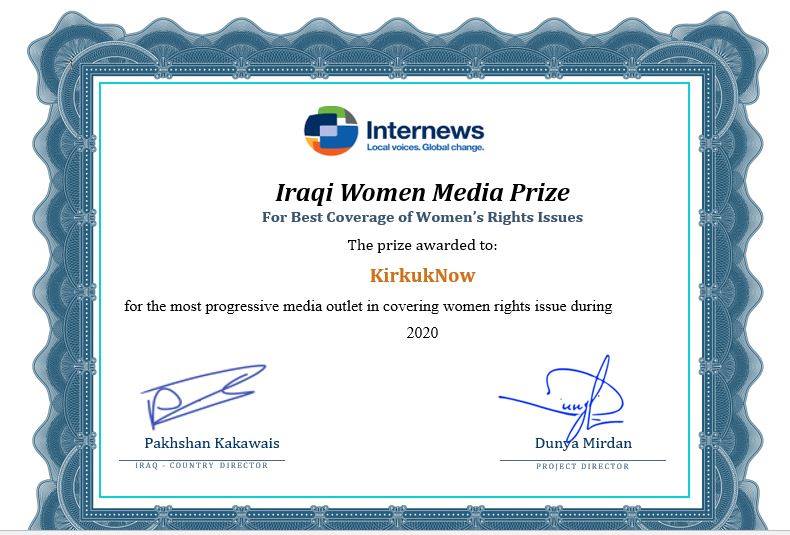 KirkukNow was established in April 2011 as a news website. It is the first independent news outlet covering developments in the disputed regions of Iraq in the three main languages ​​spoken in those regions, Arabic, Kurdish and Turkmen in addition to the English.