After years of displacement, returnee Turkmen and Ezidi IDPs complain about the compensation from the government being too little compared to the damages done to their homes and properties.
"They offered me 60 million Iraqi Dinars for my house in 2013. But [I didn't sell it, and] in 2018, after the end of ISIS control, only a heap of rubble remained of it due to airstrikes, as the armed groups used it as a military point," said Kamal Mahmoud (55).
Mahmoud's house was located in the Turkmen-majority Tal Afar district in Nineveh. After returning from displacement, he applied for compensation, but was shocked about how little the amount he was going to get.
Mahmoud told KirkukNow: "I lost two members of my family, along with my house and my shops. The compensation is not nearly appropriate compared to what I have lost."
I have no place to go except the streets
Hawas Sameer from Ezidi-majority Shingal district tells a similar story. He was displaced for six years. "Thousands of families have returned to their home regions and haven't been provided with the very basic needs for resettlement, neither financial nor otherwise."
Sameer's house was destroyed by ISIS militants, but he has not received any compensation from the government for its reconstruction. He now resides in someone else's house who is still displaced.
"I live in a house whose owners I don't know. I don't know when they will return. When they do, I have no place to go except the streets. What the Ministry of Immigration and Displacement offers can't be considered real aid."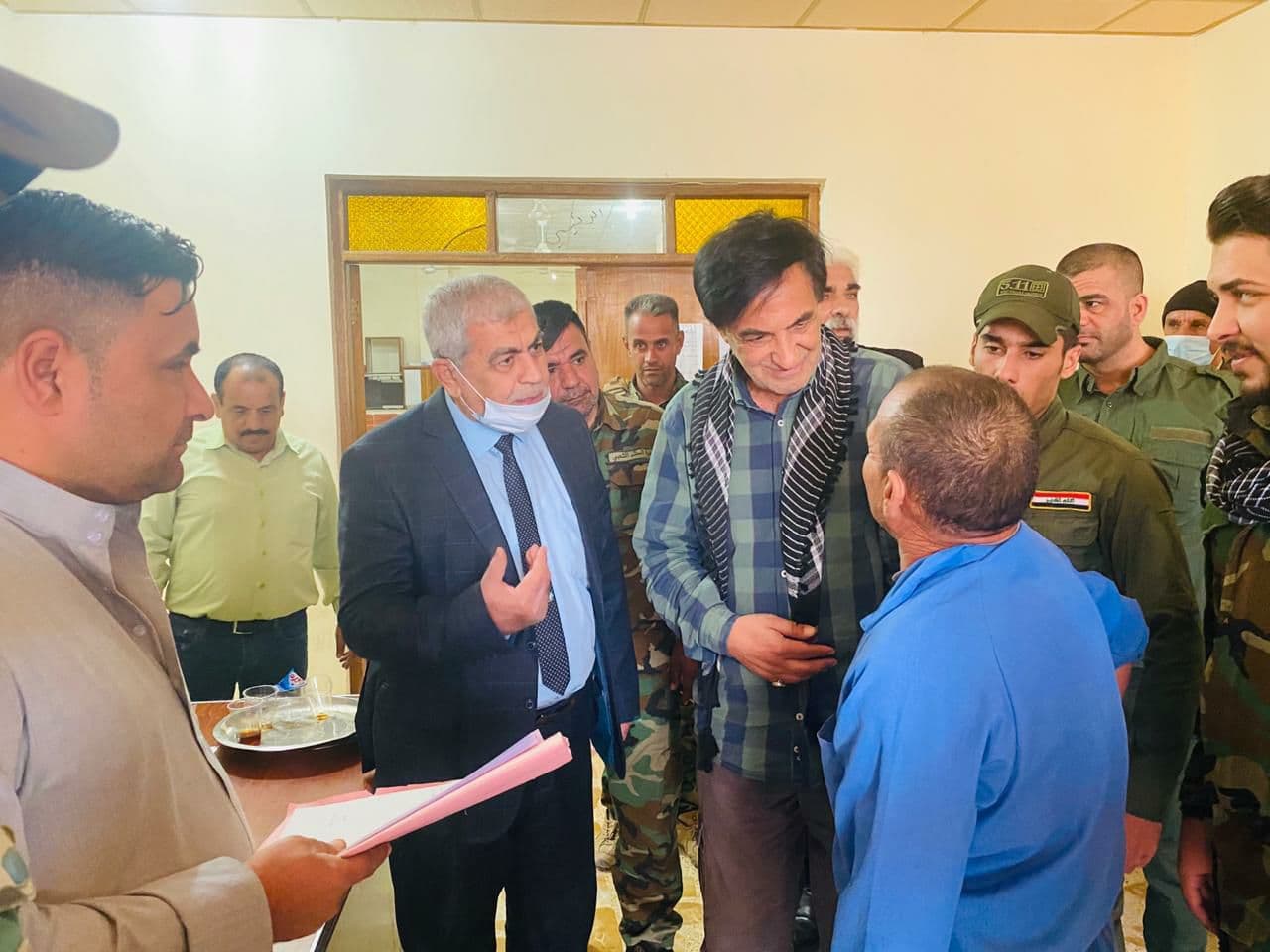 2.2% of victims are compensated
The special committee for allocating and distributing compensations for those affected by military operations and acts of terror, made the latest of the compensated residents of Nineveh and Anbar provinces public.
Muhammad Mahmoud Alka, head of a sub-committee for compensations in Nineveh, said: "The Nineveh Court of Appeals issued 510 compensation approvals in November. We now await the allocation of funds to pay the compensations."
Alka added that the security screening procedure has been eased in November, and that 2,000 names have been screened within that one month.
"Those who have been compensated so far, number no more than 1,988, while it has been issued that 90,000 civilians would be compensated in the Nineveh province. Paperwork of 50,000 of them has been finished."
Judge Mudhaffar Mahdi Salih, head of the committee in Nineveh, announced in August that "the procedures for compensating 6,000 citizens among the family members of those killed or wounded by ISIS or during the military operation have been finalized, along with procedures of 30,000 for compensations for damaged homes and properties."
"The compensations will be paid in several stages after the main compensations' committee in Baghdad will approve of the procedures and allocate the necessary funds."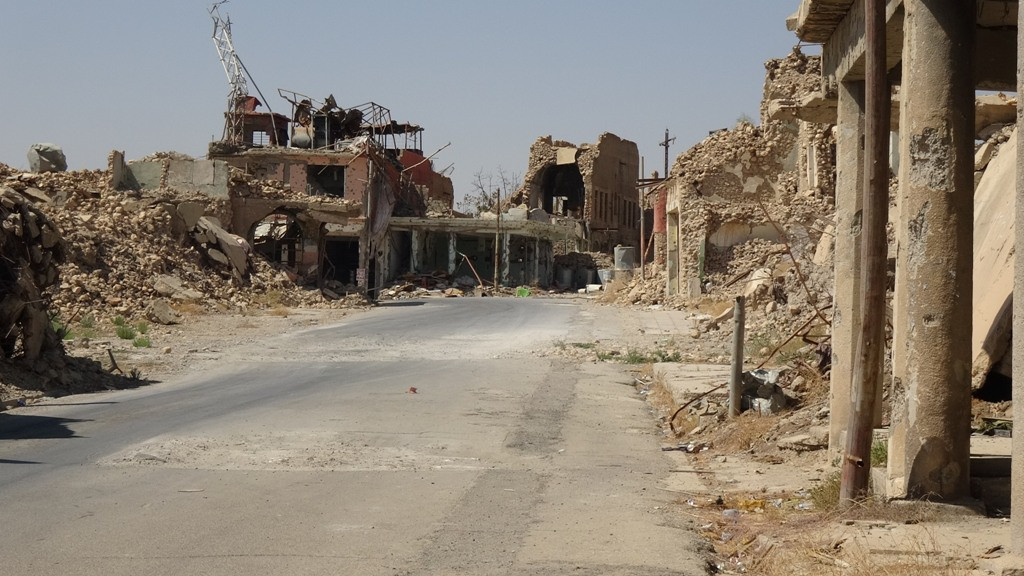 Complicated procedures and small compensations
Nineveh Governor Najim al-Jibouri announced in March that paperwork for 600 individuals in Tal Afar has been finalized and that they would get paid. He also said that the total amount of 200 billion Iraqi Dinars is needed for compensation.
"The responsible authorities should have worked faster to pay the compensations to lessen the hardships of the affected. But on the contrary, for example, the victims of the explosion at Wahda neighbourhood in Tal Afar in 2007 were compensated in 2018, after a series of complicated procedures," said 62-year-old Amina Ali, a resident of Tal Afar.
In other regions, the issue is not just delay of compensation, it is tis total absence, as activist Sa'd Hamo says: "Since 2015, more than 20,000 families have returned to Shingal, yet the Ministry of Immigration and Displacement has not taken any steps for paying compensations except registering names."
the destruction in Shingal caused by the ISIS war – video: KirkukNow
According to Article 20, which was ratified in 2009, family members of the killed or the severely injured, must be compensated with 5 million Iraqi Dinars, but those light injuries will receive between 2,5 to 4 million Dinars, and that anyone who is eligible for compensation, will get a monthly stipend.
The Turkmen-majority town of Tal Afar in western parts of Nineveh province fell under the control of ISIS in August 2014, causing the displacement of most if its near 225,000 inhabitants. Since it was retaken from ISIS in 2017, around 60% of them have returned.
Two months after taking over Tal Afar, in August 2014, ISIS militants also took Shingal district, the Ezidi homeland located about 80 km west of Mosul City, killing more than 1,000 Ezidi civilians, abducting more than 6,000. More than 100,000 Ezidis left the country between 2014 and 2015.