The year 2020 was harsh for the press across Iraq; four journalists were killed and 305 were subjected to violations and harassment.
The Press Freedom Association Advocacy Association in Iraq (PFAA-IQ) has recorded 305 cases of violation against journalists across the country, including assassinations; death threats; arrests; detentions; beatings; preventing and obstructing coverage; confiscation of equipment; armed attacks and the closure of news outlets.
In a report, the association has highlighted the most serious violations recorded in the first three months of the year, a period when widespread protests were staged in the centre and southern parts of the country.
The majority of the violations were in the lockdown period, and although journalists were exempt from the curfew measure, they were still prevented from moving around to do their work, according to the report.
Killings and violations
The international press freedom advocacy organization Reporters Without Borders (RSF) mentions in a report that gunmen shot three journalists in the head while they were covering the protests, and that another journalist in the Kurdistan Region was killed "while trying to flee from clashes between security forces and demonstrators."
In its report, the PFAA-IQ recorded violations in 17 of Iraq's provinces, with Baghdad at top of the list in terms of numbers, where 61 were recorded, followed by Kirkuk where 58 violations were recorded.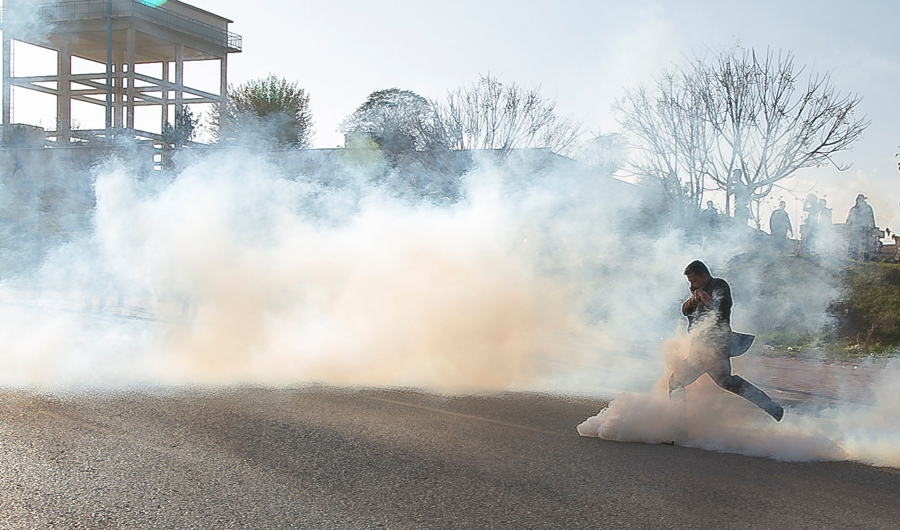 Kirkuk second worst province for journalists
The report by PFAA-IQ mentions the locations and dates of the violations and highlights three cases of detention:
1) On 14 may 2020, security forces detained Kurdistan24 reporter Hémin Daloyee and cameraman Nawzad Muhammad and held them at a military base. Their phones and equipment were confiscated. The two were doing a live coverage of a fire at grain fields of a village (Zanqr) in Daquq, south Kirkuk province.
2) On 2 August 2020, security forces in Kirkuk detained Kurdistan24 reporter Soran Kamaran and cameraman Nawzad Muhammad while covering a protest by farmers.
3) On 14 December 2020, security forces detained a number of journalists in one of Kirkuk's villages (Palkana, Sargaran subdistrict, Dibis district, where agricultural land disputes exist) with the accusation that they hadn't obtained official permission from them to be in the village. They were: Ozheen Jola, Soran Abdulkareem, Halmat Hasan and Akam Wazeeri.
The report mentions a number of cases in which journalists were subjected to beatings and prevention of covering in Kirkuk:
1) On 27 January 2020, Kirkuk Police prevented Speda reporter Sayf Anwar and cameraman Ayad Hama covering a protest by farmers related to land disputes in Kirkuk's Dibis district.
2) On 18 February 2020, security forces prevented a number of journalists from covering a demonstration in Kirkuk. The journalists were from the news outlets: Al-Rashid TV, Rudaw, NRT, K24, Turkmen satellite channel, Kirkuk Channel, Bayan, i News, Reuters and KirkukNow.
3) On 23 February 2020, NRT's office manager in Kirkuk, Banaz Fakhradin, reporter Diyar Muhamamd and cameraman Ali Nordi were beaten by security forces while covering a protest in al-Nasr neighbourhood.
4) On 9 April 2020, a Traffic Police officer assaulted a cameraman Ibrahim Abullah of al-Rasheed Channel at a checkpoint while covering a curfew.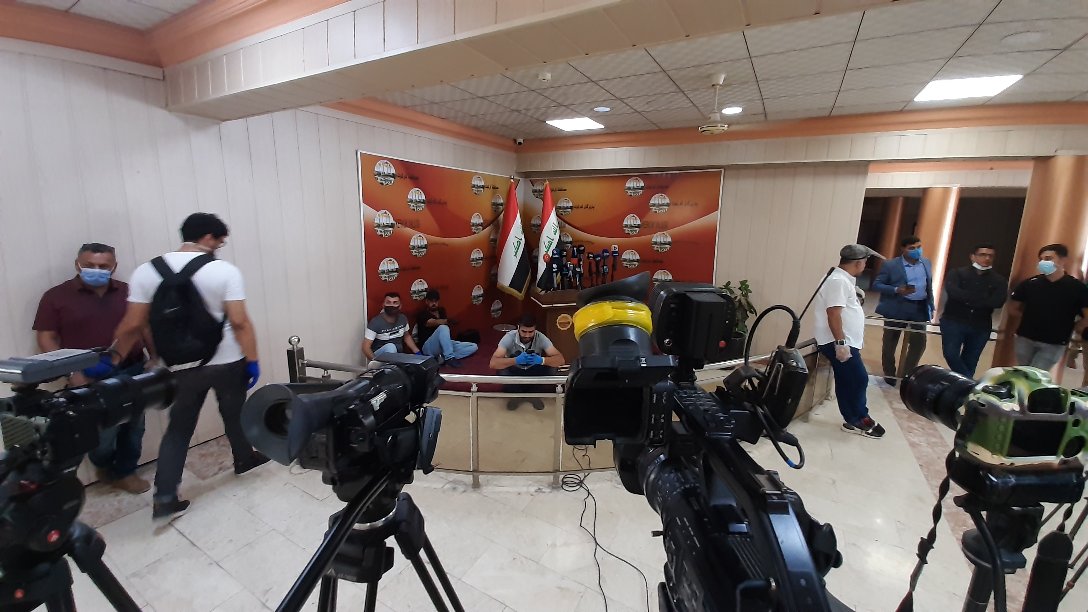 5) On 29 May 2020, Members of security forces of the 61st Brigade confiscated equipment of a group of journalists and prevented them from covering a demonstration by farmers who were demanding better government facilitation for selling their products. The journalists were from: al-Ahd Channel, Gali Kurdistan, Rudaw and KirkukNow.
6) On 1 June 2020, a security officer affiliated with the 61st Brigade prevented Dijla Channel correspondent Muhammed Saleh from covering events in Kirkuk.
7) On 6 June 2020, the manager of Kirkuk Silos prevented Rudaw correspondent Hiwa Husamaddin and cameraman Ahmad Najat from covering a press conference by the Kirkuk Agricultural Committee.
8) On 8 June 2020, security forces prevented reporter Azhi Jawhar of the Kurdish branch of al-Iraqiya Hazhar Rasheed of al-Shafaq News from covering a protest.
9) On 9 June 2020, security forces prevented a team of NRT from reaching their office to do their work.
10) On 2 August 2020, members of the 19 Brigade prevented correspondent Azad Shukur of Gali Kurdistan and a team from NRT from covering a protest by farmers in Kirkuk
11) On 26 August 2020, members of the 'Tribal Hashd' (part of the paramilitary PMU, or Hashd al-Sha'bi) prevented Yusuf Murad from Kirkuk Channel, Hémin Daloyee from K24 and Ozheen Jola from Anadolu to cover the aftermath of an explosion at a religious Shi'a ceremony. A number of journalists were beaten and their equipment confiscated.
12) On 7 October 2020, members of the 16th Brigade prevented Abdulqadir Fuad from Turkmen Eli from covering a protest against the former Iraqi Foreign Minister Hoshiyar Zebari, and threatened him with breaking his camera.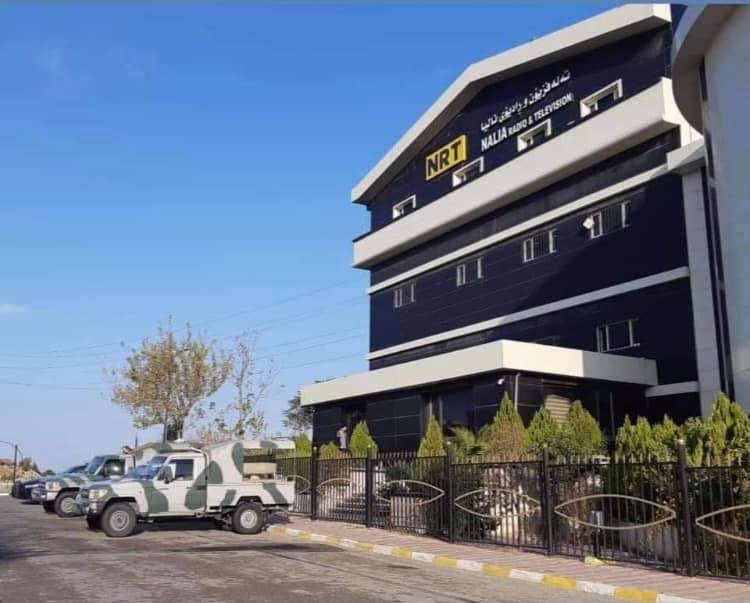 Curbing of press freedom in the Kurdistan Region
In a recently-published report on the limits the Kurdistan Reginal Government (KRG) put on press freedom, KirkukNow highlighted that the authority treated and interrogates journalists as "saboteurs" when it detains them, closed down TV broadcasters or issued threats of their closure, while none of these measures are lawful.
At least 20 violations against journalists were recorded in the first 10 days of December 2020, according to a statistic announced by the Kurdistan Journalists Syndicate. However, the Metro Centre for the Defence of Journalists' Rights indicated that there were 30 violations.
1) On 11 December, a member of Peshmerga's Unit 70 (under command of the PUK), armed and in his full uniform, attacked a team of reporters of Rudaw, which is close to the Kurdistan Democratic Party (KDP). According to Rudaw, in addition to insulting and humiliating the journalist, he broke their microphone, burnt the cover with the channel's logo on it, and attempted to take away their camera.
2) On 11 December, a radio called Deng and located the town of Kalar announced that one of their correspondents (named Muhammad Mahmoud) was detained by security for more than two hours in solitary confinement. "He was harshly and extensively interrogated in the cell, and was threatened due to the radio's coverage of the protests. They even threatened him to turn the matter into a tribal thing," according to the radio.
3) Two journalists of al-Iraqiya TV, Ameen Ahmad and Sirwan Barzan, were detained in Sulaimani on 11 December, and were later that day released.
4) Another journalist, Harém Majeed, of Baziyan Digital Media was detained in the town of Baziyan.
5) On the evening of 12 December, when things simmered down, three journalists (Dalia Kamal, Hardi Hasan and Barham Jamal) of Kurdistan 24 (close to KDP) were detained in Sulaimani City while working on "a report on sunflower seeds."
6) In addition to forcibly closing NRT, the KRG issued warnings for three other TV channels: Payam, Rudaw and Speda. The latter is close to the opposition party the Kurdistan Islamic Union.