A number of Kurdish political parties in Kirkuk contemplate forming a coalition for the upcoming Iraqi parliamentary elections, with the aim of securing the largest number of seats possible. But that may prove difficult as there is much feuding between them.
The parties have organized two meetings recently to discuss the matter. But two of them, the Kurdistan Democratic Party (KDP) and the New Generation have refused to take part in the meetings.
16 February is the deadline for registering for the upcoming parliamentary elections is set on by the Independent High Electoral Commission (IHEC). The upcoming election is supposed to take place on 6 June.
Ahmad Rafeeq, the spokesman for the Kirkuk branch of the Patriotic Union of Kurdistan (PUK), told KirkukNow: "There is still a long time for the parties to form a coalition. There is serious movement to form a coalition in time, and work has been done and still being done to that end. All the parties work for it with a new approach.
All the parties work for it with a new approach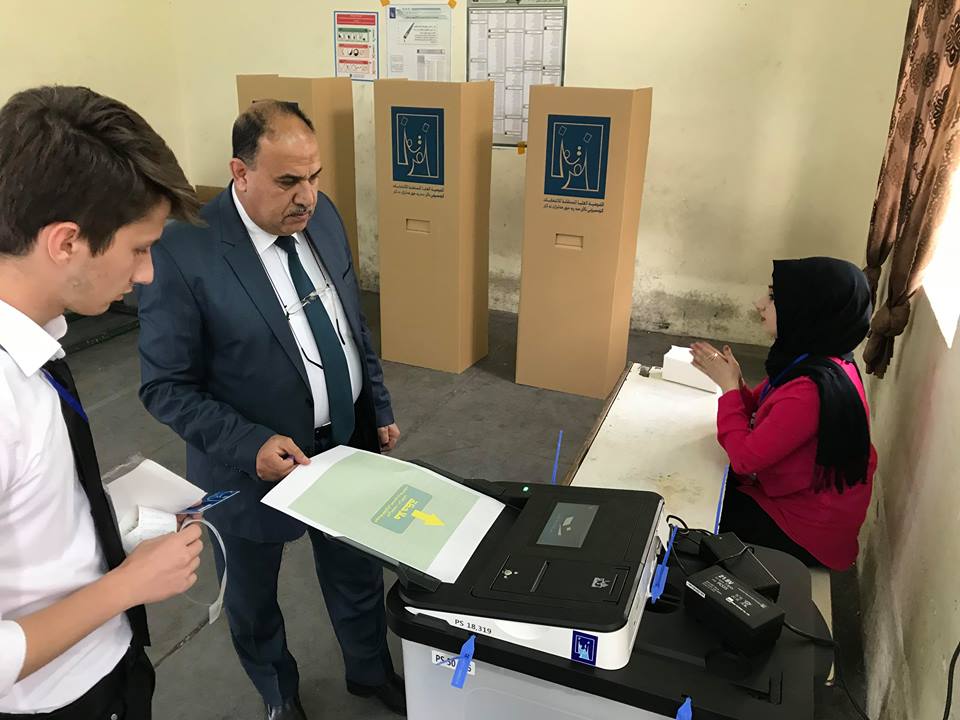 Juwan Hasan, head of the election organ of the Kurdistan Islamic Union (KIU), said: "We are for unison and having a common stance in taking part in the elections. We believe that the parties must take part as a single block for the sake of the interests of the Kurdish residents of Kirkuk instead of party benefits."
For the provincial elections, all the Kurdish parties, except for the New Generation, had formed a single bloc, but the elections were delayed and the bloc, which was led by former governor abdul-Rahman Mustafa, was dissolved.
"That coalition that abdul-Rahman Mustafa was leading was limited to one election. This election is different, and we are working on forming a new coalition," Juwan Hasan.
That coalition that abdul-Rahman Mustafa was leading was limited to one election
Adnan Karkuki, head of KDP's election organ, told KirkukNow: "The issue is not just forming a single bloc or a coalition, but determining and distributing the seats within the coalition is also important. For example, it must also be determined how for example the KDP or any other party determines their candidates in the coalition, and how the number of seats and their ranking for each party is detained. This issue must be closely examined."
"We, as the KDP, have been informed about forming a coalition. Principally, we want that Kurds obtain the largest number of votes. The parties in Kirkuk are waiting for us, and we will give them a reply as soon as possible," Adnan said.
According to Mariwan Nadir, a member of the Iraqi Parliament from the PUK bloc, the Council of Ministers, the Parliament Leadership and the president all agreed to postpone the elections to October. But the IHEC refutes the claim.