The Iraqi Council of Ministers has set 10 October 2021 for the early parliamentary elections. The date was moved from 6 June on the request of the Independent High Electoral Commission (IHEC).
In a statement issued on 19 January, the government announced the postponement after a meeting with the IHEC.
In the meeting, the Council of Ministers voted unanimously for the postponement.
In July 2020, Prime Minister Mustafa al-Kadhimi announced the early election to be held on 6 June 2021. Early elections were one of the demands of the months-long large protests in Baghdad and several other cities and towns.
The IEHC requested the postponement because they needed more time for preparations, the agency said. Another reason is the Parliament must ratify a law related to the Iraqi Federal Court, which approves the final results of elections.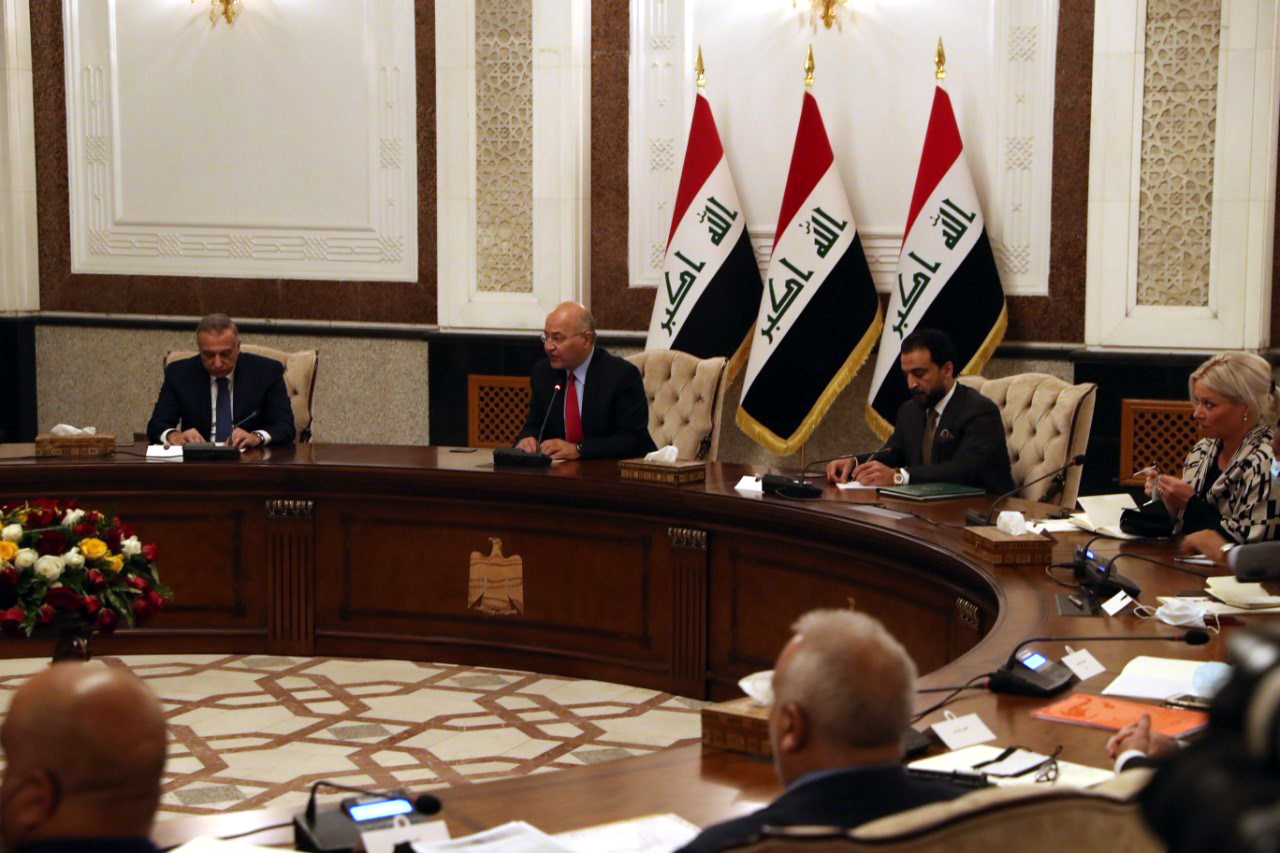 Baghdad, January 2021 – meeting by cabinet leadership with presence of UN representative to discuss early elections – photo: Iraqi Presidency media.
More than 14 million voters, of a total of 25 million, have renewed their registration, and 12 million have received their 'biometric' voting cards.
PM al-Kadhimi said they could have managed to hold elections on 6 June, but that the IHEC needed more time for technical reasons.
For early elections to take place, Article 64 of the Iraqi constitution must be enacted, which stipulates that the current Parliament term must be terminated on the request of one-third of enacted all members or the Council of Ministers with approval of the president.
The latest elections were in March 2018. In October of the same year, Adil abul-Mahdi was appointed prime minister but resigned in November 2019 under pressure from protesters.
Mustafa al-Kadhimi was later appointed as interim PM. Holding early elections was one of his cabinet's main proclaimed objectives, and a new IHEC was formed.
The protests started in October 2019 and continued to the end of 2020. 600 people were killed and thousands were wounded during the protests.