The Kurdistan Region Government KRG has nominated Nazik Barakat, an Ezidi IDP activist, as representative for the affairs of ISIS survivors last week, Barakat told KirkukNow.
Nazik Barakat, 30, was born in Shingal and lives in Duhok since 2014 when so called Islamic State ISIS took control of one third of Iraq territories.
More than 6,000 Ezidis were taken captive by the group that considered the ancient religious minority infidels, according to human rights groups. ISIS fighters killed another 3,000 Ezidis after security forces protecting Shingal withdrew.
"My priority will be coordination and follow up for problems of ISIS survivors, women victims in particular because they are in need for psychological and physical treatment," Barakat said.
The Iraqi government announced termination of ISIS control in 2017 yet still more than 200,000 Ezidi IDPs are living in the camps of the northern city of Duhok due to instability and poor public services.
On the ground, one of the tasks of Barakat is the center opened in Baghdad for social integration of women kidnapped by ISIS, funded by Iraqi government.
Currently the center is providing psychological therapy for a number of the women survivors so that they can join their families easily in the next stage. Once the group is ready and integrated with their families, another group heads to the center for rehab. Each survivor gets about USD350 as financial aid for the whole family.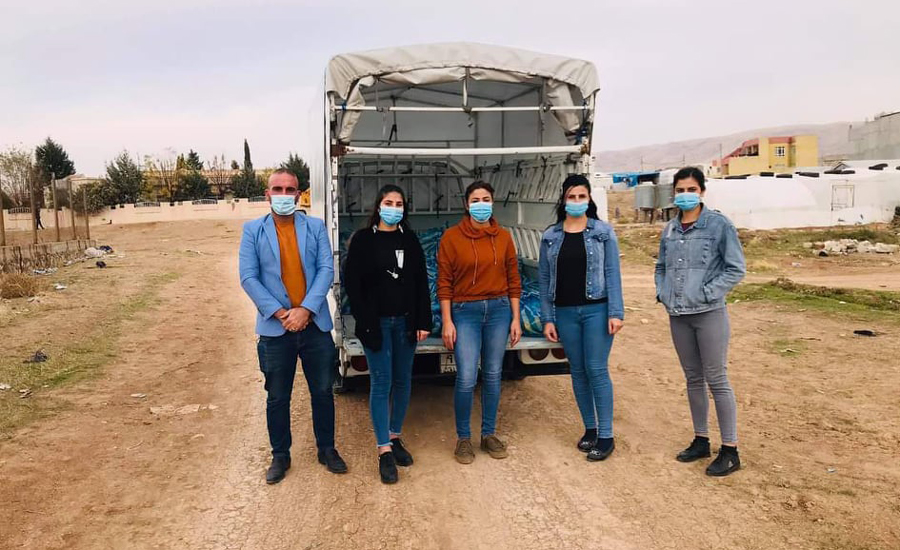 Barakat says the project of the center already existed and pledged to "keep it standing and seek for survivors whom need psychological support in order to register them and make use of the project."
Before nomination, Baraakat worked as a volunteer activist in the IDP camps with several NGOs.