The leading party of Iraqi Turkmen is making changes in its leadership after ten years, meeting minutes of Iraqi Turkmen Front ITF said on Sunday.
Arshad Salihi, leader of ITF, chaired the unordinary meeting of senior officials on Sunday where they have taken four decisions for changes in the position of the leaders and the deputies.
Salihi, whom since ten years presides the main Turkmen party of Iraq's third ethnicity mainly based in the oil rich city of Kirkuk, north of Iraq, and head of Turkmen parliamentary bloc in Baghdad in the last three rounds of Iraqi parliament, has decided to step aside and dedicate himself for lobbying and networking for the Turkmen, the ITF meeting minutes said.
Hassan Toran, deputy of ITF leader, was head of Kirkuk provincial council up to 2014 and MP in Baghdad up to 2018. He was promoted to replace Salihi. Hisham Bairaqdar and Haidar Qasab were nominated as deputies of the president.
"ITF has nominated Hassan Toran as the new leader and it will be declared soon in a statement or a press conference," a senior official of ITF anonymously told KirkukNow Sunday morning. One of the reasons is that "Salihi was busy in Baghdad while someone has to be based in Kirkuk for party meetings and affairs."
"ITF has nominated Hassan Toran as the new leader and it will be declared soon in a statement or a press conference,"
On Sunday early in the morning, Salihi paid condolence to "Turkmen martyrs" in Altun Kopri" sub-district of Kirkuk where his supporters hailed him as "the greatest main leader, the great president and pride of the nation."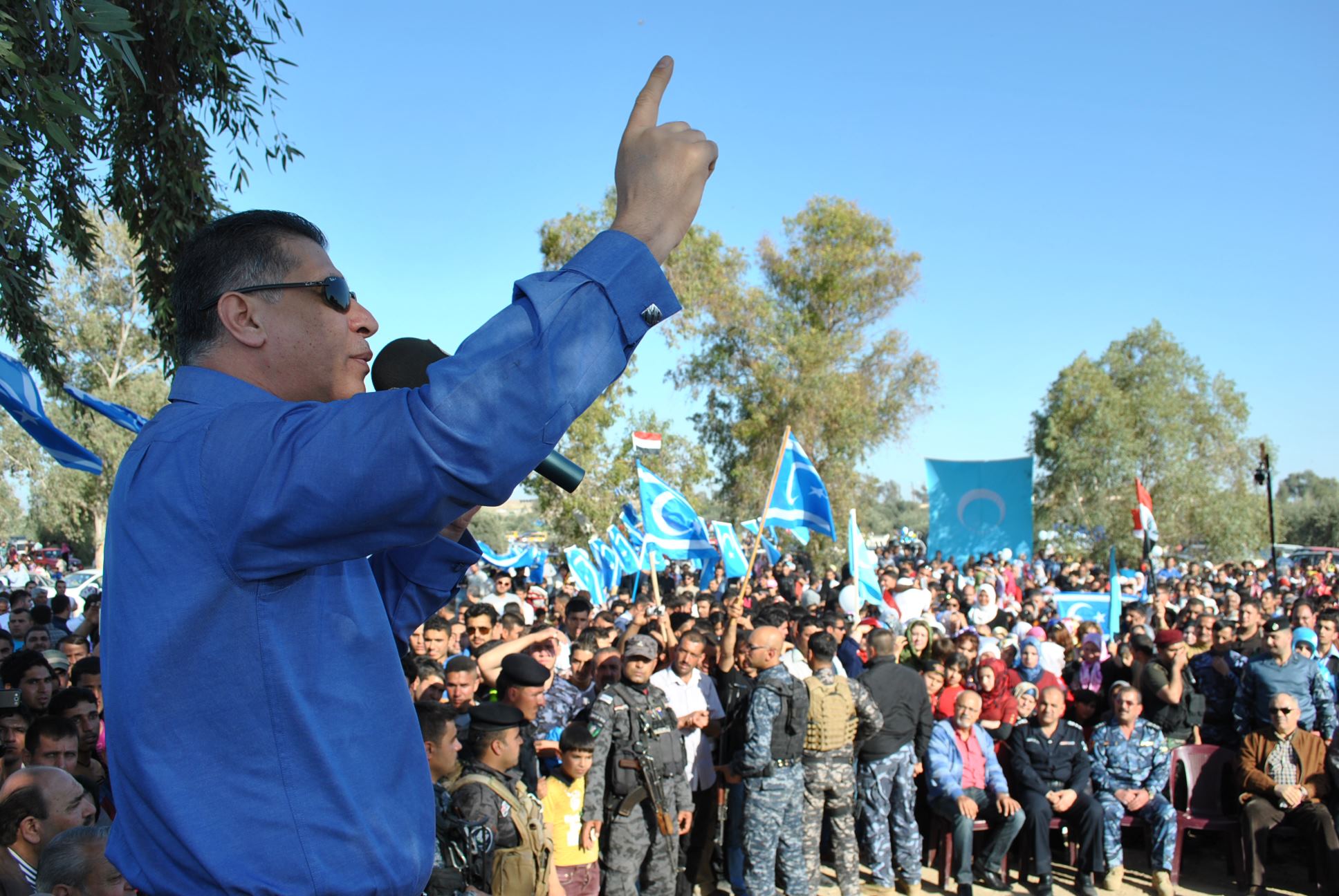 Turkmen, the third largest ethnic group in Iraq after Arabs and Kurds, are spread across the country, residing almost exclusively in the northern towns and villages stretching from Tal Afar through Mosul, Erbil, Altun Kopri, Kirkuk, Tuz Khurmatu, Kifri and Khanaqin. They are all Muslims, half Sunnis and half Shiites.
Turkmen won eight seats out of 329 in Iraq's May 2018 parliamentary elections. ITF holds three seats, and the Turkmen Bloc has five seats.
"We will preserve our unity and insist to serve our people and struggle for the Turkmen and Turks all over the world," said a post by Salihi on Facebook on Saturday.
Early February, nine Turkmen parties in the oil rich province of Kirkuk singed an agreement to form a unified parliamentary bloc for upcoming October elections under "Front of Turkmen Parties," bloc to get four out of 12 seats of the province.
The oil rich city of Kirkuk, located 238 kilometers north of Baghdad, is an ethnically mixed province of Kurds, Sunni and Shiite Arabs, and Turkmen. It has long been at the center of disputed territories between Baghdad and Erbil.