Two mortar shells hit the stable district of Kifri in Diyala province on Sunday evening, one landed in a house and injured an elderly and another in the bazaar causing no casualties, police and security sources said.
 A police source anonymously said a 67-year-old man with special needs living alone in a house in Imam Mohammed neighborhood was injured by a mortar shell hit his house another landed in the bazaar.
"So far we have no idea who is behind it and the source of the rockets. Our investigations are ongoing in cooperation with other security forces to reveal the whereabouts," he added.  
Kifri district is administratively under Diyala province under Iraqi governmner yet it is run by the Kurdistan Regional Governmnet KRG. It is home for majority Kurds with Arabs and Turkmens.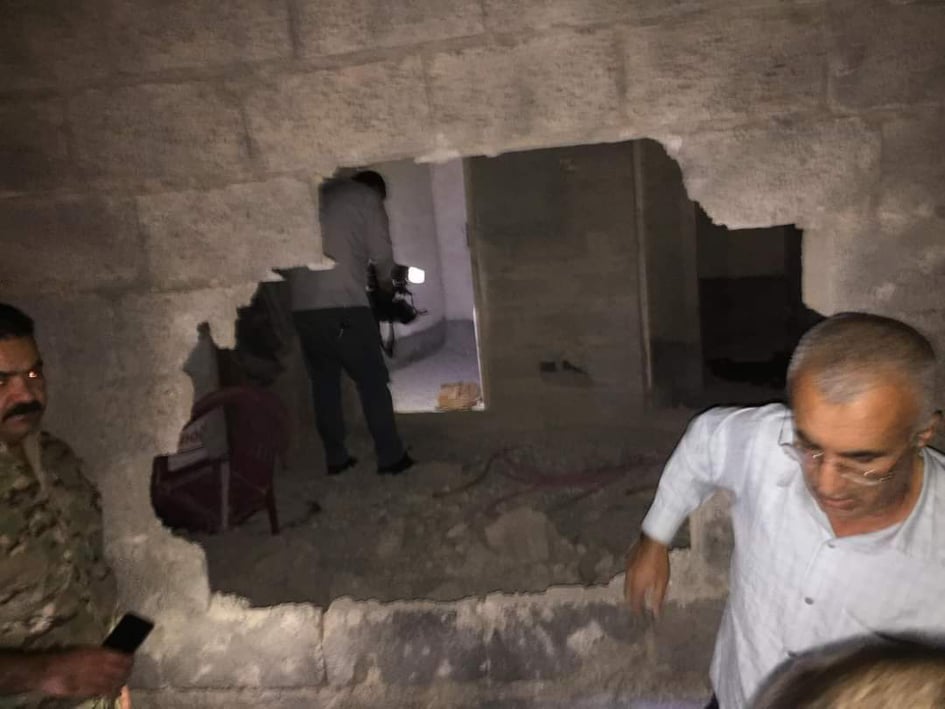 Asayish (Security in Kurdish) of the district said the investigation just launched and no information about the people or groups behind the attack.
No group has claimed responsibility for the incident.
Garmiyan administration said in a statement that "by such cowardly acts, terrorist can't destabilize safety and security in Kifri or cause unrest." 
Iraqi security forces are conducting air and land search operation to hunt remnants of the so-called Islamic states all over Iraq and particularly in the rural and mountainous areas of Erbil, Kirkuk and Diyala province where they are regrouping and periodically carry out attacks against Iraqi army and security forces.
On April 14, rockets hit a village near a Turkish army base in Shekhan district of Mosul where a Turkish soldier was killed and two teenagers were injured.
Simultaneously, a base of coalition forces near Erbil airport was hit yet no casualties reported. Several militants were injured when a base of Pro-Shiite Popular Mobilization Forces PMF was bombed the same night.  
Iraqi and KRG ministries of interior said in a joint statement that investigations are ongoing and attackers of Erbil and Nineveh will be held accountable.