Ministry of Peshmerga (fighters) of Iraqi Kurdistan's Regional Government KRG trained 494 Christians to serve as Peshmerga in the plains of Nineveh to defend "churches and Christian-inhabited areas" and the IDP returnees.
On April 29, they passed a 50-day training in the Khans Training School in Shekhan, Nineveh and to be shortly deployed in Nineveh Christian suburbs.
Lieutenant general Aziz Waisi, commander of Zeravani Peshmarga said in his speech in the graduation ceremony "These Peshmerga all are Christian under KRG ministry of Peshmerga under the flag of Kurdistan defend land and people."
A source in the combat school said the 50 days were "intensive training in a full military course in addition to military education, types of weapons and combat, and physical exercise."
the 50 days were intensive training in a full military course in addition to military education, types of weapons and combat, and physical exercise.
All to be deployed in the plains of Nineveh soon, part of them to protect the churches and part to defend locals and their territories, he added.
The Christian Peshemrgas will serve in the sub-districts of talsquf and al-Qush and the predominantly Christian areas of Ninveh plains under control of the KRG.
The region has come under attack of the so-called Islamic State in Iraq and Syria ISIS in August 2014 up to 2017 when Iraqi army backed by US-led coalition and Kurdish Peshmerga retook control of the war-torn region.
ISIS violated Ezidi and Christian places of worship, beheading religious statues and planting booby-trap bombs. Tens of thousands of Ezidis and Christians fled IS control while those who remained faced having their property stolen and choosing between paying a tax, converting to Islam, leaving or facing death.
The Iraqi Human rights commission states that 1.5 million Christians were living n Iraq ahead of 2003 war. Following sectarian violence that plagued the country, over thousand civilian Christians were killed. Currently, almost 250,000 live in Iraq, mainly in the stable Northern provinces.
Christians live in Iraq since the first centuries of the religion and include Chaldean, Syriac, Assyrian and Armenian churches, about 14 Christian sects.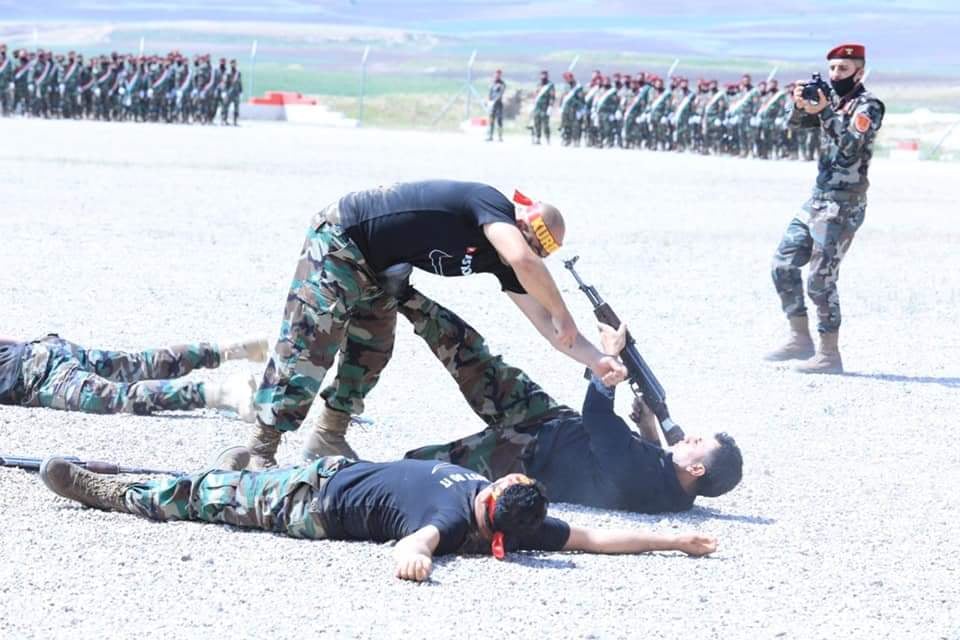 On his apostolic journey to Iraq last March named We are all brothers, Pope Francis called on the Christian community to return home and play role in rebuilding their region.
"Today, however, we reaffirm our conviction that fraternity is more durable than fratricide, that hope is more powerful than hatred, that peace more powerful than war."
In his four day trip, he visited sites in Mosul once were stronghold of ISIS. The 84-year-old leader of the Catholic Church said the exodus of Christians from Iraq and the broader Middle East were "tragic and had done incalculable harm not just to the individuals and communities concerned but also to the society they leave behind."
Non official figures shows the Christian community in Baghdad was estimated at 800,000 in 2003 yet today it's about 100,000 only. Tens of thousands fled abroad seeking a safe haven as the region is facing dark days waiting for reconstruction, renovation and employment for the vulnerable minority communities.