Iraqi PM has ordered four regiments of Iraqi army, run by the council of ministers to be deployed west of and north west of Kirkuk following a series of attacks against Iraqi and Kurdish forces and the oil wells.
The troops were based in the sub-districts of Altun Kopri and Sargaran on May 5th where militants of the so-called Islamic State in Iraq and Syria ISIS lately targeted Iraqi troops.
A senior officer of Kirkuk police anonymously told KirkukNow that four regiments with all weaponry and military equipments arrived in Kirkuk, two of them to be deployed in Sargaran, the scene of ethnic tension between Kurds and Arabs over land.
The other two regiments to be deployed in Altun Kopri, he added. "They are called Law Enforcement forces. Their task and location were assigned in Baghdad," he added.
"They are called Law Enforcement forces. Their task and location were assigned in Baghdad,"
Early May, three Peshmerga (Kurdish fighters) were killed and two were injured in an attack by ISIS militants in the sub-district of Altun Kopri (The Golden Bridge), northwest of Kirkuk.
Bakhtiyar Wali, 39, resident of Dubiz district west of Kirkuk, believes the matter is not number of troops yet their capability.
"There are enough troops but they cannot protect people and themselves. Daesh assaults are unpredictable, each day in a valley and we are frightened to death."
There are enough troops but they cannot protect people and themselves. Daesh assaults are unpredictable.
Wali proposed better coordination among the troops to stop IS moves.
"We hope the new troops from Baghdad save our lives."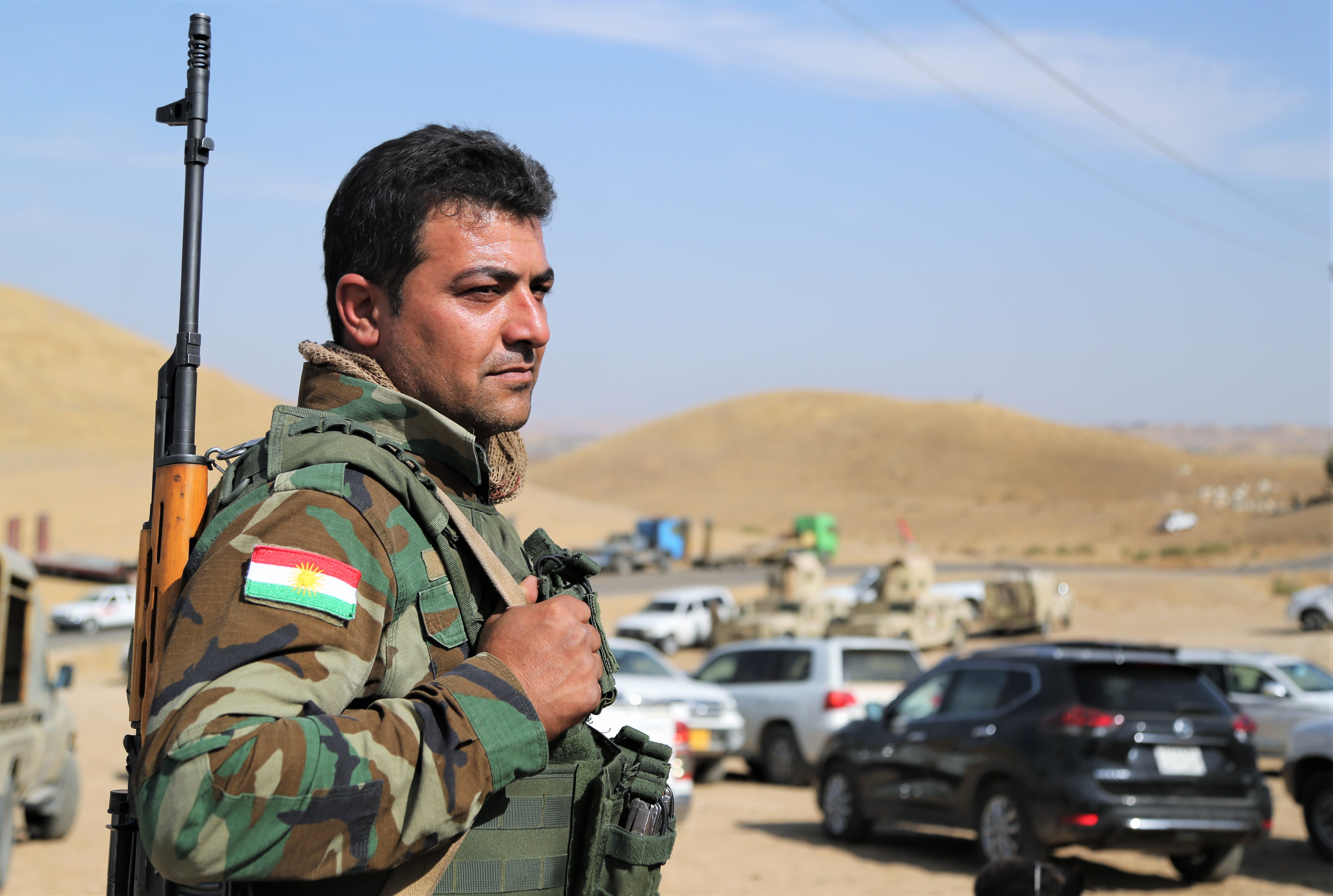 In the first week of May, IS launched three attacks against the Iraqi and Kurdish security and military forces. Six were killed, six injured, and two oil wells bombed.
The oil rich-city of Kirku is home to about 1.2 million Kurds, Turkmen and Arabs, according to KRG figures in 2018. Kirkuk, located 238 kilometers north of Baghdad, is the center of the disputed territories where Iraqi security forces have taken control in October 2017 following the declaration of defeat of ISIS by Iraqi government.
The disputed territories extend from Khanaqin in the east on the border with Iran to the oil rich city of Kirkuk heading to the west of Mosul in Shingal, home to Ezidi ethno-religious minority, on the border with Syria.
Following the military defeat of ISIS, discord over security arrangements, public services, and the lack of a unified administration in the disputed territories, have plagued victims and survivors.
Currently, Kirkuk is under control of Baghdad with local police downtown while Iraqi army and pro-Shiite militia Popular Mobilization Forces PMF known as Hashid aal-Sha'abi deployed at the outskirts.
ISIS remnants are recently regrouping in the rural areas of the disputed territories and launching attacks against Iraqi army, the Peshmerga and the civilians in these regions.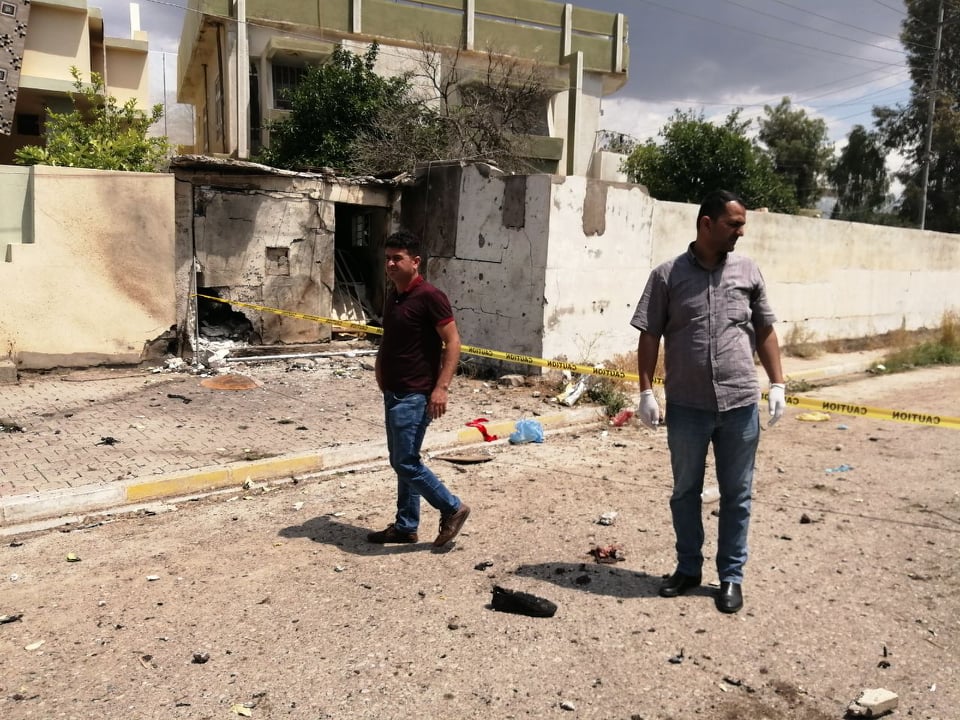 The goal behind deployment of Law Enforcement troops is stopping escalation of Daesh activities and protection of oil wells, the senior police officer said. "There is security gap and the PM wants to put an end for it."
Senior officials of Kurdistan region called on Iraqi government and the US-led Coalition to deploy joint forces in the areas left deserted between Iraqi and Kurdish forces since October 2017, when Iraqi army retook control of the disputed territories run by the Kurds since fall of Saddam regime in 2003.
Iraqi ministry of defense and Kurdish ministry of Peshmerga following months of meetings have failed to make a deal about six joint operation commands in Baghdad, Erbil, Kirkuk, Makhmour, Diyala and Mosul.
End of April, Kurdish minister of Peshmerga called on Iraqi minister to interfere and sort the joint operation command issue between Baghdad and Erbil.
The Pro-Shiite paramilitary of PMF movd a unit from Kirkuk airport to the district of Daquq, home to the Kaka'i religious minority, south of Kirkuk.
"We are patrolling the suburbs of the district at night to avoid any incidents and offer backup for other troops," a member of the PMF troops told KirkukNow.  
Last June, Iraqi PM Mustafa al-Kadhimi, paid a visit to Daquq to overhead a military operation against remnants of IS.
"The goal was drying sources of terrorism in the region. The PM called on all security forces to protect live and properties of all people," a statement by Kadhimi office said then.
End of April, a suicide bomber was killed in Kirkuk trying to enter national security service, another arrested. The hunt for the three others is ongoing, a commander of National security in Kirkuk told KirkukNow.