Two Ezidis living abroad donated 600 house plots for Ezidi IDPs living in camps to build houses once they are willing to return home voluntarily following the fire in Shaira camp last Friday.
The huge blaze erupted on June 4th is blamed by the residents for electrical short circuit left 187 families homeless, turning 400 tents into ashes.
Tens of thousands of Ezidis are still living in tens of camps in Kurdistan region despite liberation of their territories from so-called Islamic State in Iraq and Syria ISIS in 2017 due to the vast destruction to their hometowns and poor utilities of water, power and key public services.
Daqo Ali, an Ezidi from Sinuny sub-district of Shingal district, currently lives in Europe.
He told KirkukNow that he wants to donate 300 house plots in his hometown for those families whom lost their houses in Shingal and live in IDP cams.
"Following Sharia camp fire, I have decided to allocate 300 house plots for the IDPs to build houses to replace their destroyed ones by war against Daesh."
Ali is ready to give each Ezidi IDP family a 100 square meter land to build a house, especially people of Sharia IDP camp.
"I promise to do whatever I can for them. I am not very rich but per my capability, will do my best so that people return home."
Sharia Camp for Ezidi IDPs is home to 2500 families, in Sumel district, 20 km far from the center of Duhok province. 187 families, some had more than one tent, have lost their entire household and currently are homeless.
In August 2014, the extremist militants of IS stormed the district of Shingal, home to tens of thousands of Ezidis, adherents of an ancient religion accused of being devil worshippers, and have committed atrocities mounted to genocide.
Thousands of Ezidi women, girls and kids were enslaved and taken as sex slaves. Up today, about 2800 Ezidi women, girls and kids are still missing.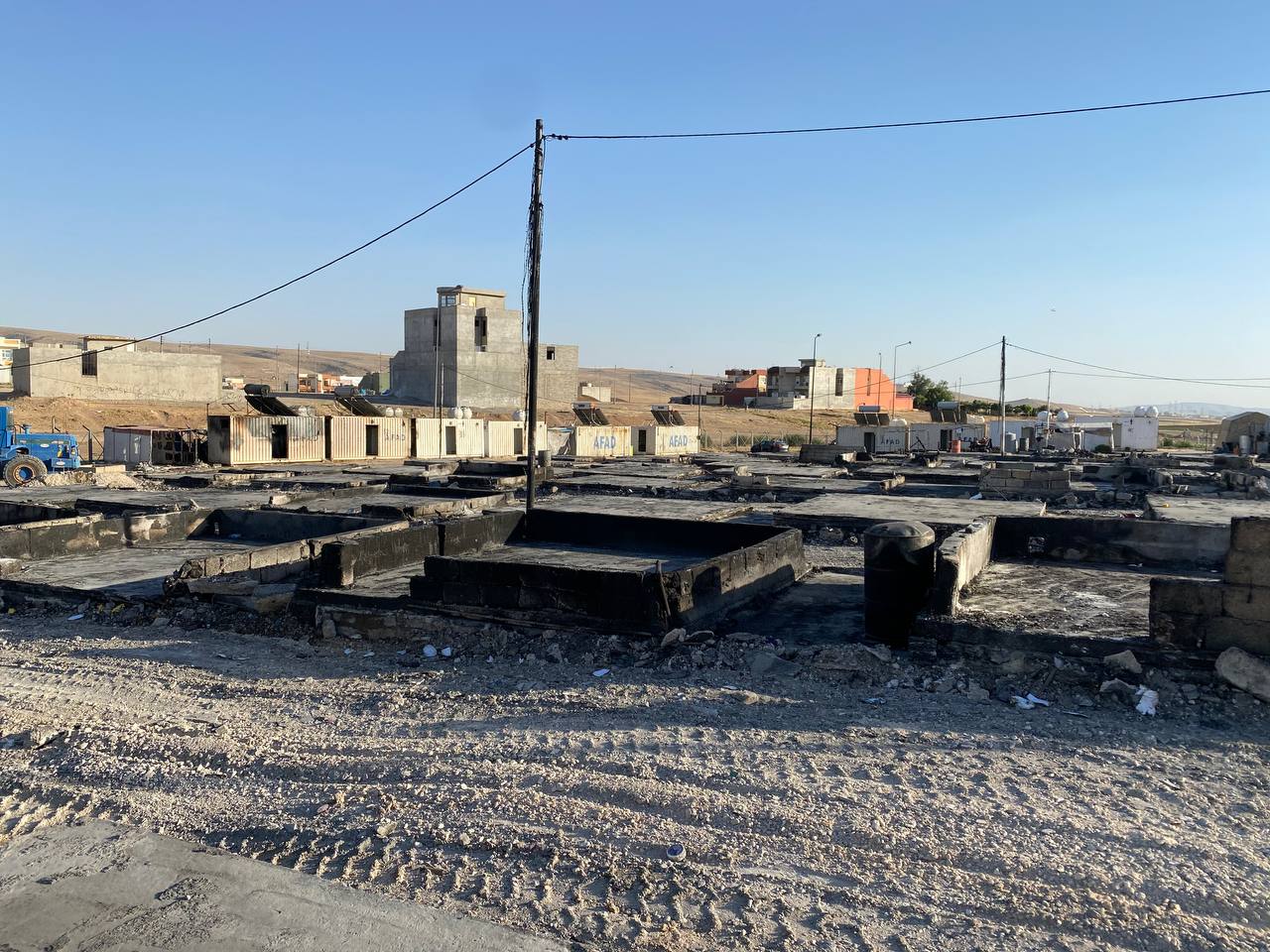 Najah Bazoyi, an Ezidi from Khanasor settlement of Shingal district & now in Germany, has donated 300 plots from the real estate of his family for the IDPs in order to put an end for their displacement.
He also promised to provide construction material like concrete blocs and others as much as he can.
Khudeda Chuky, mayor of Sinuny, said other people also promised to support the IDPs by shovels to level the lands, water tankers and several other ways.
"We can't wait for the government; we have to depend on people to help each other."
Chuky promised to raise donations via the 24 NGOs operating in Shingal to aid those lost homes and the IDPs in general.
Over 600,000 IDPs resorted to Kurdistan region, 30% of them are from the Ezidi ethno-religious minority accused by the extremist militants of being heretics and devil worshippers.
The Ezidi IDPs are mainly from Shingal district of Nineveh province.