A husband and his wife are to face death penalty convicted of murder of an Iraqi police member in May 2020 and.
Kirkuk Criminal court has found Falah Ansar Dallo and Maysoon Hasan Qalia guilty on June 14th 2021, for killing Bahjat Anwar, commissioner in Kirkuk police.
A source in Kirkuk court told KirkukNow that the judge has ruled death penalty per item 406 of Iraqi penal code for the two suspects whom attended the court session.
Item 406 is about intentional death murder and its penalty is execution.
Bahjat Anwar, who was a police officer, was found beheaded on a street on May 24, after 24 hours of his disappearance.
Anwar was commuting to an Internally Displaced Persons (IDPs) family in al-Nasir neighborhood of Kirkuk, his friends said. The couple moved to another house in Sharikat Tariq whereabouts following the murder case.
They beheaded him to steal 1.5 million Iraqi dinars IQD cash (USD1,200), confessed one of the suspects involved in the crime, while the police forces are on hunt for "the main criminal."
A top security source, who is familiar with the investigations, told KirkukNow "the woman confessed that she tied the police officer's feet and his husband beheaded him, only to steal the officer's 1.5 M IQD."
Maysoon Hassan was arrested only 48 hours following the murder case while her husband Ansar fled to Baghdad and was arrested on June 24th, 2020.
"Following several court sessions, the suspects confessed the charges and death penalty ruled for both of them," a Kirkuk security source said anonymously.
The files of both criminals to be transferred to Federal cassation court in Baghdad as the convicted have 30 days for appeal.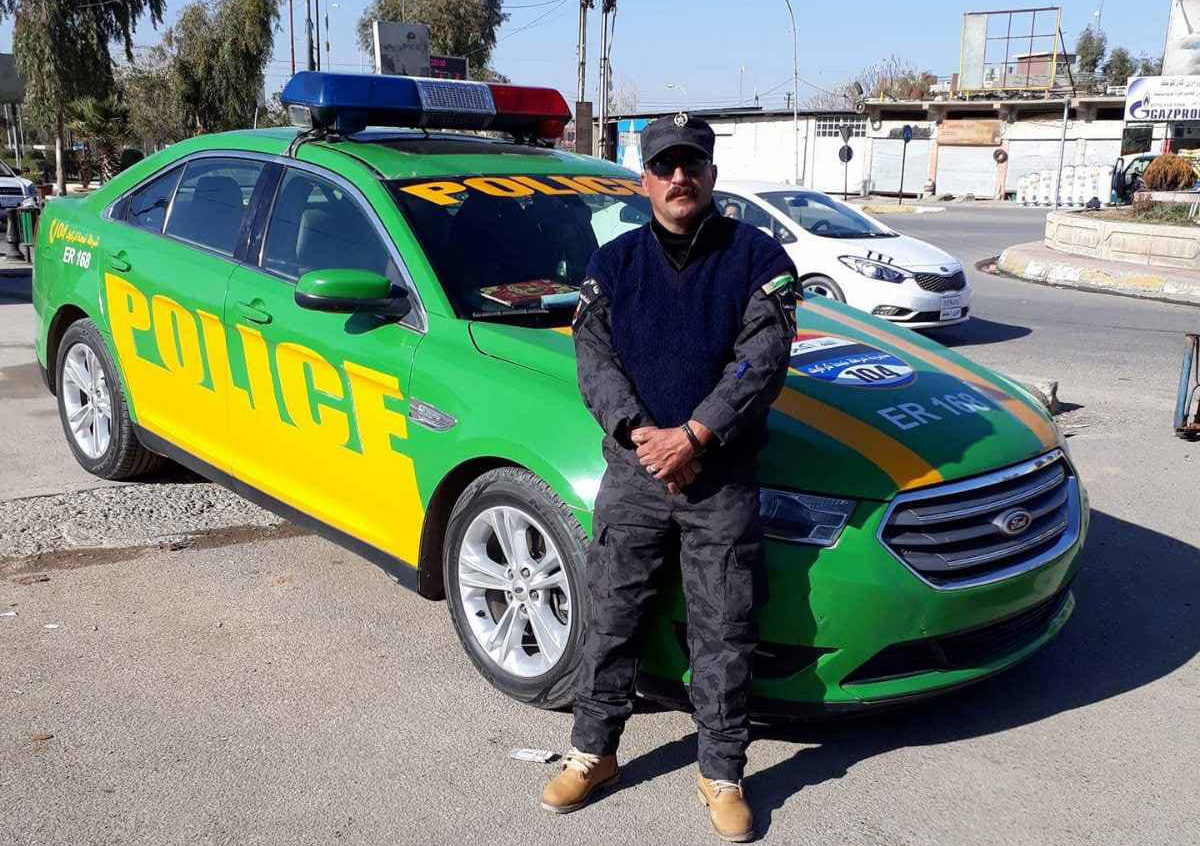 A pistol, a hunt rifle, and two knives were found at the house of the couple.
"After further investigations, we found the family in al-Nasir neighborhood. The man managed to escape as soon as our force approached the house," A security source told KirkukNow last May.
"The woman confessed that her husband and two other persons had verbal fight with the police officer, later her husband hit the officer with the glass base of a hookah. The officer fell to the ground and they later beheaded him, put his body in the truck bed of his vehicle, and eventually abandoned the car on a street."
The source added that the woman, her husband, and two other persons were involved in the crime. The type of the relations ship between the victim and the couple and the purpose of the visit is not clear though.
The woman has confessed that after beheading him, they put his body in the truck bed of his vehicle covered by clothes, and eventually abandoned the vehicle on a street near to the so called Fourth Bridge in Kirkuk.
Iraqi ministry of interior said in a statement on May 2002 the couple has a criminal record and were wanted for cases in Bagdhad and Salahaddin.