The municipality of Shingal has launched a campaign to uproot palm trees planted in the medians and all over the province as they turned dry and unwanted scene on the streets.
The administration of Nineveh province last year launched a campaign to plant to 1,000 palm trees including 100 downtown in Shingal, 30 of which has dried.
Kamal Sharo, director of Shingal municipality told KirkukNow at least 30 of the palm trees has turned dry though it is watered.
"It seems the trees were old aged and brought from rear areas to Shingal thus it dried up," he added.
The company in charge of planting has signed a contract to replace any tree that is not growing or drying in a specific period of time," Sharo affirmed.
Shingal, located 120 km west of Mosul, center of Nineveh province, up to 2014, ahead of attacks by so-calles iSlmaic State in Iraq and Levant ISIL, used to be home to about 300,000 adherents Ezidi ethno-religious minority and one of the disputed territories between Baghdad and Erbil.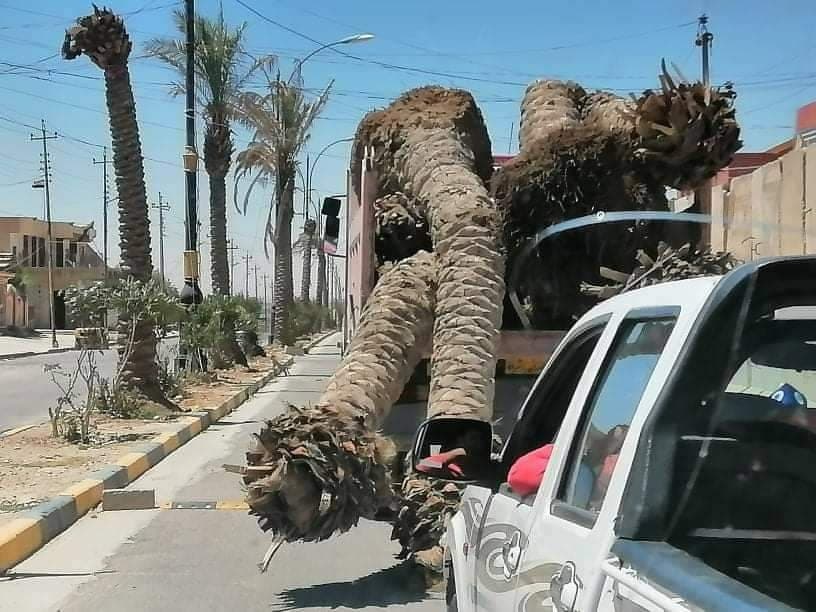 The tidiness campaign of planting 100 palm trees all over Shingal has turned into an untidy scene, director of municipality believes.
"We asked the planting company to check the trees and investigate the factors behind dryness of the trees but they have not shown yet."
Barakat Essa, manager of planting department in Sinuny sub-district of Shingal said Shingal climate is not suitable for palm trees which require a hot weather and this can be seen only in summer of Shingal.
"Also palm trees require underground water for the roots, the reason behind drying of one third of the palm trees," Essa added. "We have not been consulted when they have decided to plant these trees in Shingal."
Though the company has not pledged to replace the barren trees, the municipality has started a campaign to uproot it.
"They should have considered planting another kind of tress compatible with the climate of Shingal and the region," Essa concluded.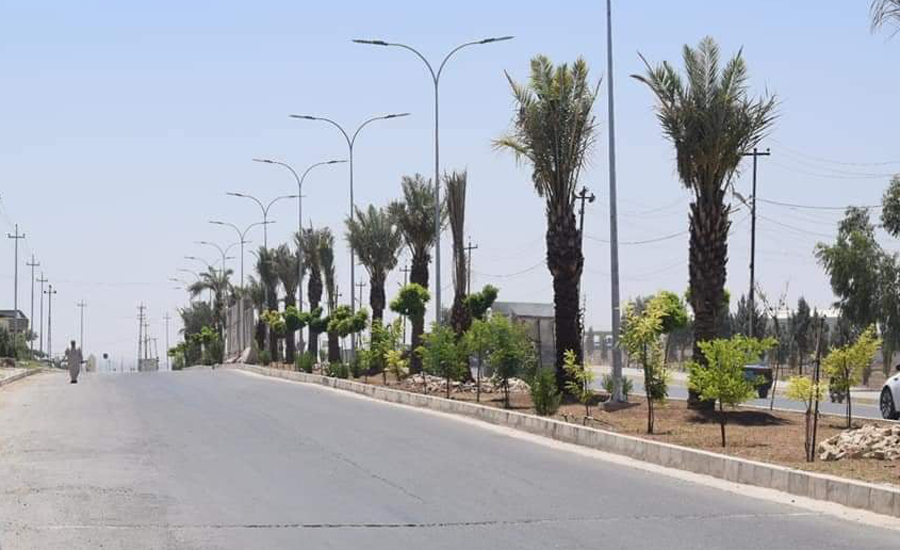 In adjacent towns of Nineveh plains like Tal Kef, the palm trees are vibrant on the streets.
"The plam trees have been neglected so instead of tidiness it has become an untidy scene," said Saad Hamo, a civic activist in Shingal.