The residents of Daquq district south of Kirkuk compete to get a cube of ice as blazing summer made their lives unbearable amid outages of power.
Over 97,000 people of Daquq, 44 km south of Kirkuk, rely on one factory to produce ice as they can not depend on refrigerators and freezer due to the few hours of power they get every day.
The ice factory which was built in the 1970s by a German company currently is incapable of producing enough ice for the residents in the blazing summer season.
"Sometimes the factory runs out of ice due to the high demand in baking days so we have either to go to Kirkuk or Duz Khurmatu," said Ahmed Musahir, a resident of Kiwamat village.
A cube of ice costs 2,000 Iraqi Dinars IQD (1.3 USD), another cost topped up to the list of costs of daily needs of ordinary people in summer.
The general commission of climate in Iraq said temperature hits 45 degrees in Daquq.
Haji Amin Ahmed, 60s, resident of Kuli Taba village of Daquq, said the power supply is "cold like ice," in reference to electricity shortages making them unable to produce ice at home by their freezers.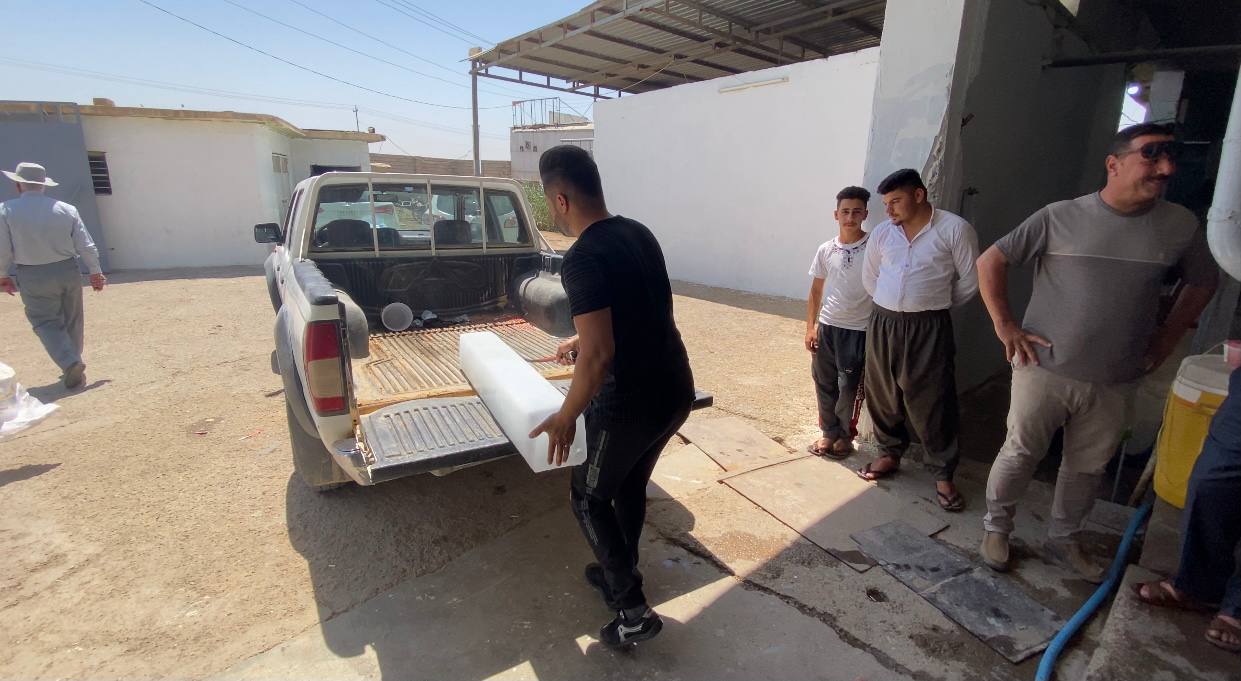 "The production capacity of the factory is 1,200 cubes a day but the demand is higher due to high temperature and frequent power outages," said Nawzad Baban, owner of the ice factory.
Baban is planning to build another factory capable of producing 2,000 cubes a day. A cube is one meter long and 20 cm wide. The modern factory to be imported from Netherlands will be producing ice in two stages only while the current one takes six stages.
Lousi Fandi, mayor of Daquq, said over 80 villages beside the town rely on this sole factory which cannot supply all the needs.
Power shortage is another crisis, he added. Daquq receives eight hours of national electricity in a day