The 2500 families of Bork settlement founded in 1975 are suffering since then from lack of proper water network and supply forcing them to rely on buying water tanks for six years.
The water distribution network was not installed properly for all the houses and the fight against the Islamic State ISIS in 2017 made it worse and completely useless.
The demand on water is higher as power supply outage make it impossible to use electric water pumps amid a blazing summer while temperature is close to 50 Celsius degrees.
"Over 40 years, the problem of drinking water supply exists. In the past, all the families were not receiving water from the big tank and in the last couple of years our main source are mobile water tankers," said Mishko Murad, a resident of Borik compound, who buys two tankers of 1500 liters a week for 10,000IQD.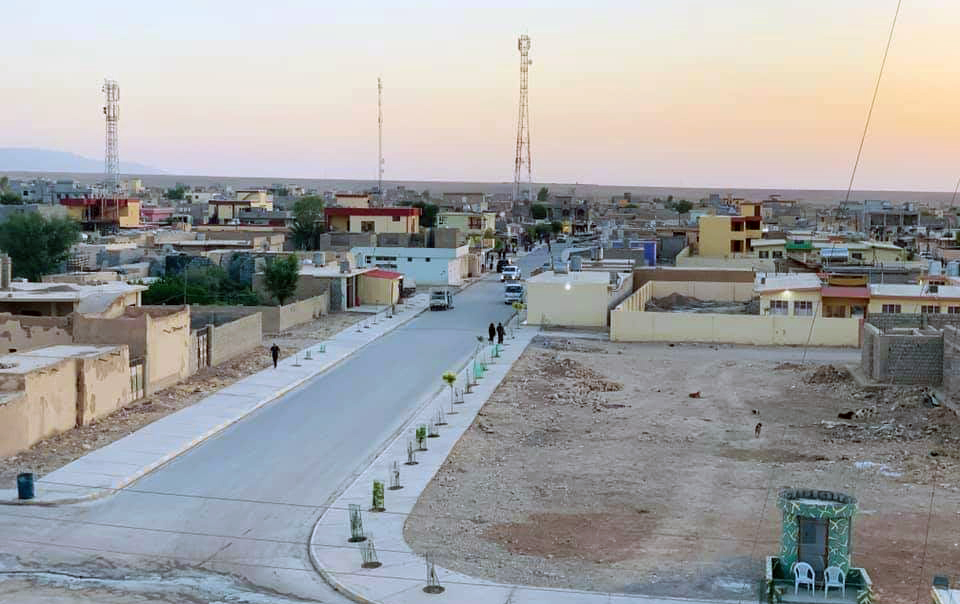 The crisis is dominant all over Iraq yet in summer its at the peak due to high demand on water and electricity.
"The network of water distribution is almost useless so we mainly buy water in all the four seasons so we allocate an amount of money for buying water alike payment for private power generators," Murad added.
The main source of water for this settlement is water wells which dries up in summer due to water consumption, poor rainfall in winter and high temperatures in summer.
Khudeda Chuki, mayor of Sinuny sub-district, said the problem exists since almost 46 years, the day this settlement was built and people suffer from then and all local officials know about it.
We are considering leaving the settlement forever back to IDP camp
"As far as I remember, we are buying water because water network has not reached our house so I am fed up and considering leaving it forever and live in displacement," said Salih Salim, a 21-yeard-old resident of Borik.
Salim has left the region following IS atrocities against the Ezidis mounted to Genocide. He has made it back home few years ago yet water shortage put his life in unrest.
"The water wells are almost dry and power shortage is another problem because we can not pump water int tanks without electricity."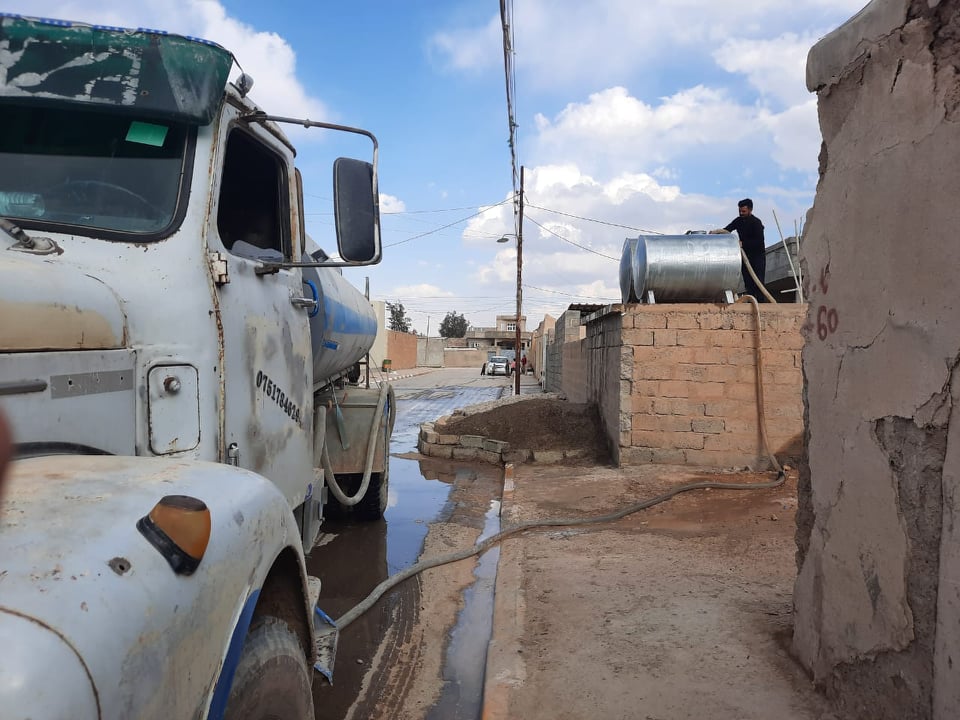 Over 3,000 families were living in Borik ahead of Daesh attacks and currently almost 2,500 families left the IDP camps to home.
Drivers of water tankers suffer a lot as they have to work round the clock to cover needs of all families.
Kamal Saydo Hussein left camps back to home in 2016 and since then he had no rest.
"People keep calling me for water all the time so sometimes I have to switch off my phone."
Over ten water tankers provide water to all the residents of Borik.
The water tankers give water for free to the impoverished families, Saydo said.
"I myself as mayor of Sinuny buy water from the tankers," said Chuki.
Some forces, groups and figures take over water wells, a resident said. "Thee is also n regular electricity to pump out water from the wells," he added.
The war against Daesh gave a blast to infrastructure of Ninewa in general and Shingal region of the Ezidis in particular.
"it's not only Borik, 75% of Sinuny rely on water tankers. I myself buy water from tankers," Chwki said.
One of the United Nations' agencies has funded drilling eight water wells for the settlement of Borik and its suburbs. 80% of the project has been accomplished and the project to be ready in a month thus 80% of the needs for water to be covered.
"Another permanent solution is to make use of Tigris River.
"I have asked for this many times but I think we will not see this project in our life," Chuki said.