Venus Hassan and her sister have two options currently while she is seeking for the third. She, 39, left IDP camp for the Ezidi community in Duhok Northern Province in Iraq and made it to Lithuania where she and about 300 Iraqi migrants are passing tough days.
The Lithuanian police is holding the migrants in a forcible camp in a tight space and providing them with insufficient meals. They have either to stay and seek asylum there or to be deported to Iraq.
She is originally from Shingal, home to the Ezidi ethno-religious minority suffered genocide at the hands of Daesh extremist militants accused them of being heretics and devil worshippers.
They left their hometown to the adjacent Kurdish region in August 2014 escaping ISIS atrocities and stayed there under tents for seven years.
Their parents and a brother soon made it to Germany following ISIS takeover of large swathes of Iraq.
Venus makes her mind in June to take the illegal path of migration to Europe following a thorough inquiry.
She gets visa to Belarus and from there to Lithuania toward their final destination, Germany
"We were fed up with life in (IDP) camp. No work to do and aids were less day after day which made us very hopeless. I worked for a while with an NGO, made some money and decided to migrate," Venus told KirkukNow over the phone from the refugee camp in Lithuania.
We were fed up with life in (IDP) camp
Ezidis are an ethno-religious minority over half a million people, mostly residing in Shingal, in northern Iraqi province of Nineveh. The militants of Daesh extremist group in 2014 attacked their communities, killing thousands of men and taking thousands of women and children, in an atrocity the U.N. said amounted to genocide.
IS reportedly used the women and girls as sex slaves. Tens of thousands of Ezidis are leading a miserable life under tents in tens of Internally Displaced People IDP camps in Iraqi Northern Province of Duhok.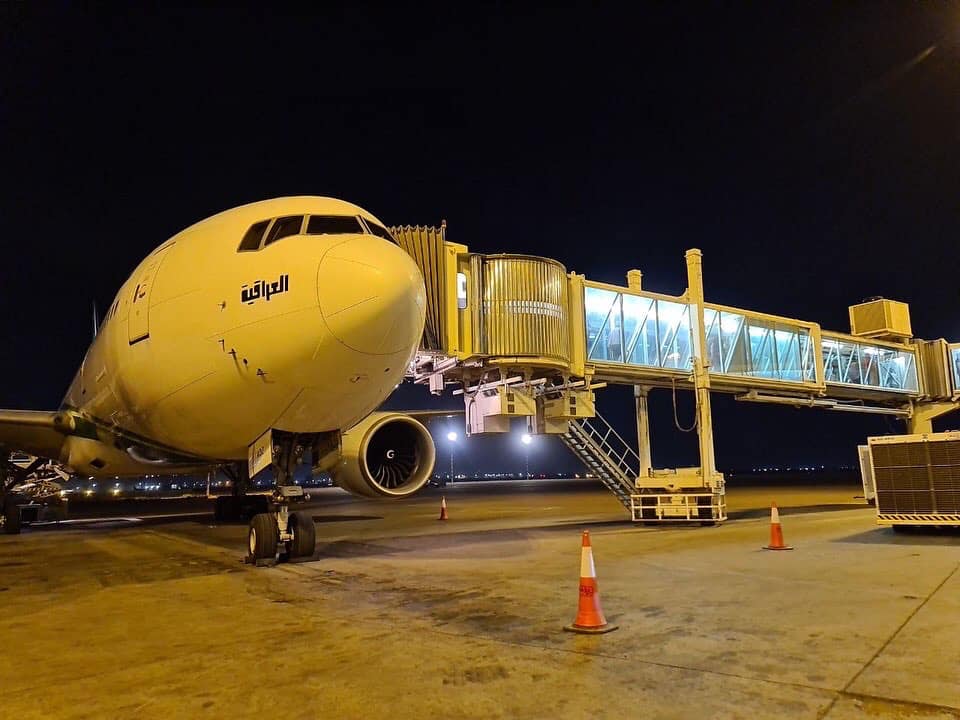 "First we travelled to Baghdad. Two days later, we flew to Belarus where we stayed three days. On June 5th, a car took us to the borders with Lithuania. There we walked through an intense forest till we were captured by police near a village," Venus recalls her miserable journey to unite with her family.
Hundreds of Iraqis were flying to Belarus lately in order to reach Europe via Lithuania.
The Iraqi Airway has arranged a flight from Minsk to Baghdad on Tuesday for 240 Iraqis trapped in Lithuania and Belarus. The body of a dead Iraqi migrant on Lithuania-Belarus was on the same flight
"We were interrogated for six hours then they held us captives in a school."
Since then, Venus is passing hard days as "the food is not enough, we are always hungry. The food is bad and we don't like it. They took our cell phones for 10 days with no communication with our families."
Out of 300 Iraqi migrants in the camp where Venus stays, 80 of them are Ezidis more than half are women and children. "Majority are Iraqis besides some migrants from Chechnya."
Venus has spent 13,600 American Dollars USD up to day yet still she is not ready to fly back to Iraq.
"A government official paid a visit to the camp and told us you have to go back to your country but we call on Iraqi officials to rescue us from this camp," Venus still optimist to make her dream come true and make it to Europe.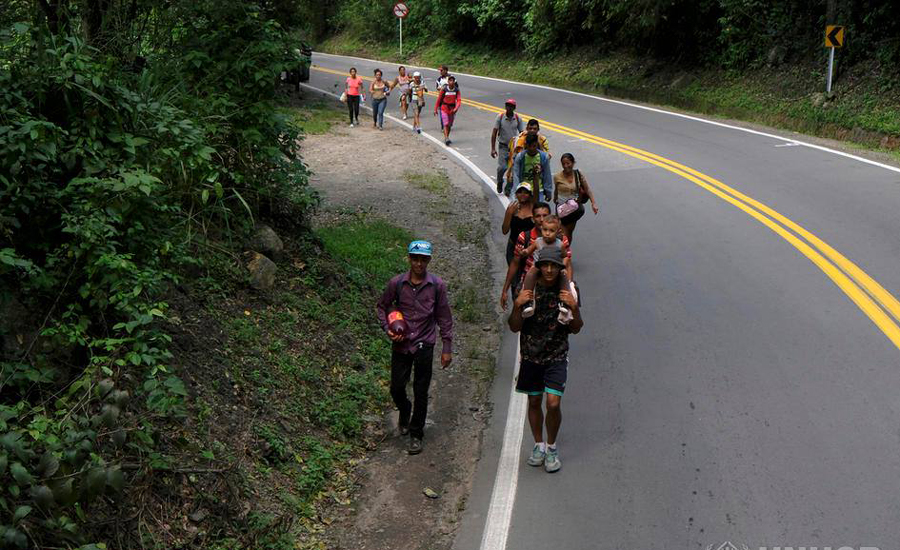 The new blood of the Ezidi community finds Europe the safe haven following Daesh barbaric acts toward the war-ravaged peaceful community and negligence by the government of Iraq and Kurdistan region KRG.
Ayaz Sharaf, 25, has managed to reach Lithuania three weeks ago yet he was arrested and joined the hundreds of Iraqis in the compulsory camp.
"He quit school couple of years ago and he was jobless. He was fed up and always was saying there is no Future in Iraq and I would like to go to Europe," Sharaf Khalaf, father of Ayaz said.
Khalaf and his family lead a basic life under tents in Esyan IDP camp.
The war against ISIS in the disputed territories left the war-ravaged region miss the basic public services of water and power supply, healthcare and education and employment.
Following the military defeat of ISIS, discord over security arrangements, public services, and the lack of a unified administration in the disputed territories, have plagued victims and survivors.
"Their accommodation and the meals are too bad and their unknown destiny makes it worse for them. My son wants to go to Germany or Holland," Khalaf passionately said.
Their accommodation and the meals are too bad
The Ezidi civic activists call for a better life for their sons and daughters at home by reconstruction of their hometowns which might convince them to stay and rebuild their communities instead of migration.
"Ezidis are completely desperate of Iraqi officials thus the Young are migrating because there is no future in Iraq," said Khalid Ta'lo an Ezidi activist said.
Others disagree and blame guides and smugglers for deceiving the young Ezidis.
"The smugglers tell them migration path is easy and safe. You take a flight and few hours of walking and you make it to the country you desire," said Harman Mirza Beg, deputy of the Ezidi Emir, spiritual leader.
"I shared the names of some smugglers with the relevant authorities so that thye don't fool our people and make a fortune at the cost of our youth and destroy their lives."
Mirza beg said 70 Ezidis are entrapped in Lithuania. "They are in a very miserable living condition, detained in a school like prisoners and no way to go out."
Iraqi authorities have said they are ready to receive back the migrants but cannot force them to return home.
The dreams of Venus and her sister are fading day after day as disappointed migrants are flying back home to escape detention of camp to a war-torn country.