Two of the hostages abducted by militants of Islamic State in Syria and Iraq ISIS southeast of Ninewa  early this week were released while they ask for 400,000 American dollars in return of freeing four other hostages, local security officials and relatives told KirkukNow.
In the early hours of August 7th, ISIS militants installed a security checkpoint near the village of Kandal of Makhmur district and managed to abduct 9 locals, four of them were freed by the security forces.
A Kurdish Peshmerga officer of Ministry of Peshmerga of the Kurdistan Regional Government KRG told KirkukNow the Peshmerga and Iraqi army successfully rescued four of the abducted "following clashes with Daesh yet the other five are missing."
IS militants abducted a shepherd in a village of Makhmur raising the number of the abducted into six.
A security official in Makhmur on the condition of anonymity said on August 12th, families of the two of the abducted were informed by IS militants at 2 am they were released near the sub-district of Gayara in the district of Makhmur.
Mohammed Hamid and Abdul-Qadir Fayli with four other people were driving from Makhmur to Mosul and were stopped by a temporary checkpoint by IS militants.
They shoot them in order to stop their vehicle. One of them tries to escpae. They shot him yet he manages to escape though he was injured.
"We believe the four others are now in Qarachukh mountains which is mountainous area, a safe haven for Daesh militants," the security source added.
The Mountains of Qarachukh are located in the triangle of Erbil-Ninawa-Kirkuk, an area swept tens of times by military operation by the Iraqi and Kurdish forces yet they could not control.
IS militants are regrouping in the rural areas of the disputed territories between Baghdad and Erbil. They are targeting Iraqi forces and civilians in the suburbs of Diyla, Kirkuk Ninawa and Erbil, leaving tens of casualties and causing material damage to power plants, oil wells, houses, cattle, orchards and vehicles of the villagers.
The disputed territories extend from Khanaqin in the east on the border with Iran to the oil rich city of Kirkuk heading to the west of Mosul in Shingal, home to Ezidi ethno-religious minority, on the border with Syria.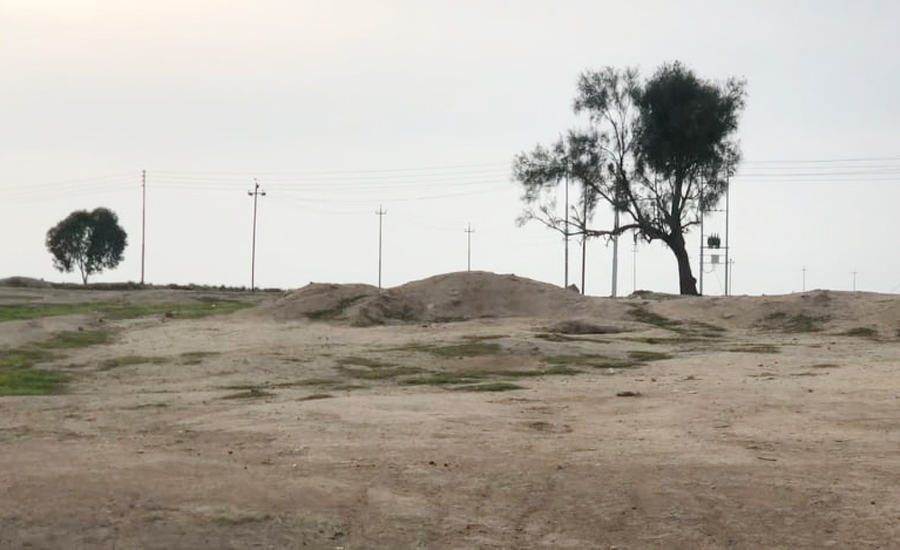 Two of the four detained by IS militants are Kurds and two others are Arabs.
"We called on the Iraqi security Forces (ISF) to launch an operation in Qarachukh Mountain to release our sons or our reaction will be very tough," said Bashar Tabour, head of Tabour tribe in Gayara, home to tow of the abducted.
Tabour said they have no any feedback about the two hostages.
 Two other sources told Kirkuknow that Daesh militants ask for $100,000 in return for the release of each hostage.
"Their families are impoverished and can't afford such an amount," one of the anonymous sources said. The two others were released in return of ransoms he added.
The families of the released hostages denied paying any ransom.
"Our son is in a critical health condition. He was tortured and has no idea where he was held," a relative of one of the released hostages said anonymously.
Makhmur district located about 60 kilometers southwest of Erbil yet under control of Iraqi federal government, consists of three sub-districts and 40 villages yet only four villages are still inhabited, figures from local administrations show.
Since the fall of the Ba'th regime led by Saddam Hussein in 2003 until October 2017, Makhmur, part of the disputed areas, was under the control of the KRG. In 2017, Iraqi security forces took over disputed territories following the claimed defeat of ISIS.
Most of Makhmur villages are located in areas between the KRG and the federal government, a security gap where ISIL fighters are regrouping.