A campaign is launched by non-governmental organizations in order to register children under the names of their mothers instead of fathers in order to get IDs and lead a normal life.
The campaign has been launched in December 25th, 2018 by civic activists, law consultants and female members of the Iraqi parliament yet it is still ongoing to draft a law and propose it to Iraqi parliament for endorsement.
The campaign eyes a draft amendment for Iraqi National Card law number 3 in 2016 to find proper solutions for the kids whose fathers are not determined.
Bahar Mounzer, head of People's Development Organization PDO and the supervisor of the campaign, said the campaign is launched due to all the cases of children born in Iraq for absent fathers "We found in our filed work ad PDO and Ema (we) organization and decided to adopt a campaign to ensure their lawful rights."
The campaingers have succeeded to prepare a draft for amendment in Iraqi National Card law which has been sent to Iraqi parliament in July.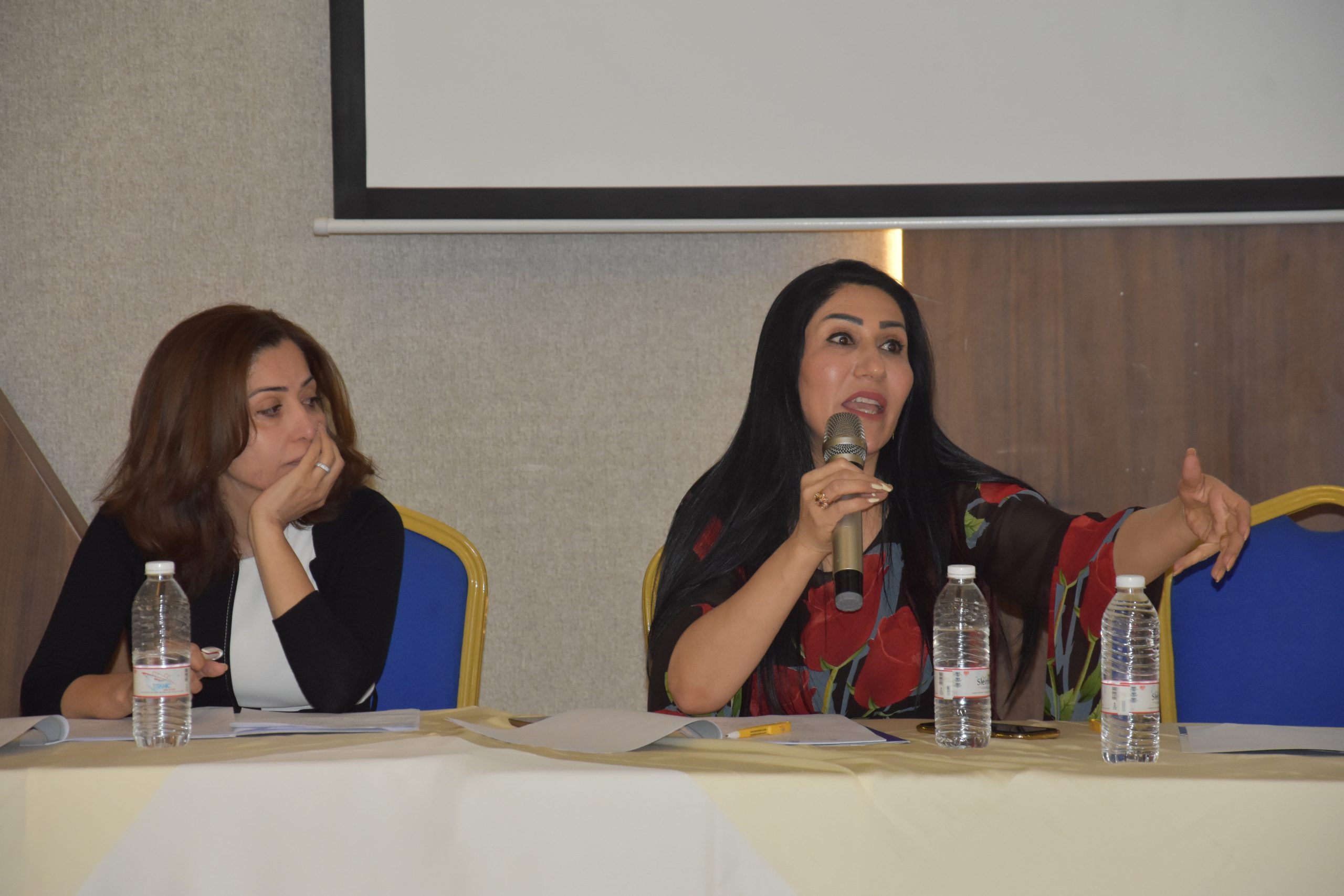 As the second stage of the campaign, the campaigners invited influential community figures such as artists, actors, civic and women activists to show their support for the campaign of legal registration of kids in official documents under the name of the mothers in seminar on August 30 in Sulaimaniyah.
"We have proposed amendment to two articles of the law… As the mothers are alive, why to use illusive father names? We are not asking to remove the name of the father. We suggest to use the name of the father or the mother," Mounzer said.
Item o2 of article 19 of the law states "full name is the first name, father's name and the grandfather followed by surname if available" while the campaigners of (My Name is My Mother's) suggest "full name is the first name, father or mother's name and the grandfather (from both parents) followed by surname if available"
There are no concrete official records how many children all over Iraq are unable to get registered as their father's are absent or unknown while non-official figures say more than thousands of children can be registered under their mothers' once the law is amended.
Dashni Murad, an artist and women-children rights' activist, said there are about 4,000 children born in result of sexual abuse of Islamic State ISIS militants against women. "We ask to register them under their mothers' in order to have an ID."
"We ask to register them under their mothers' in order to have an ID."
Murad has changed her name into (Dashni Badi'a) in support of the campaign.
The absent father is an obstacle in front of kids born amid social feud, ethnic dispute and even in legitimate marriage to an IS militant yet the father is missing.
"The kids can't get an ID because the father is missing while some of them need official records currently in order to go to school. This campaign wants to sort out these issues," Razaw Mahmoud, lawyer and advocate of the campaign told Naw News Kurdish service.
"It will be beneficial for both the mother and the kid because in some cases even hospitals rejected to vaccinate a child for having no official records, a tough discrimination" Mounzer added.
The event in Sulaymaniyah was organized by PDO, Ema for human development, legal support for women, Kurdistan Zhinan (Women) union with support of many legal experts, MPs.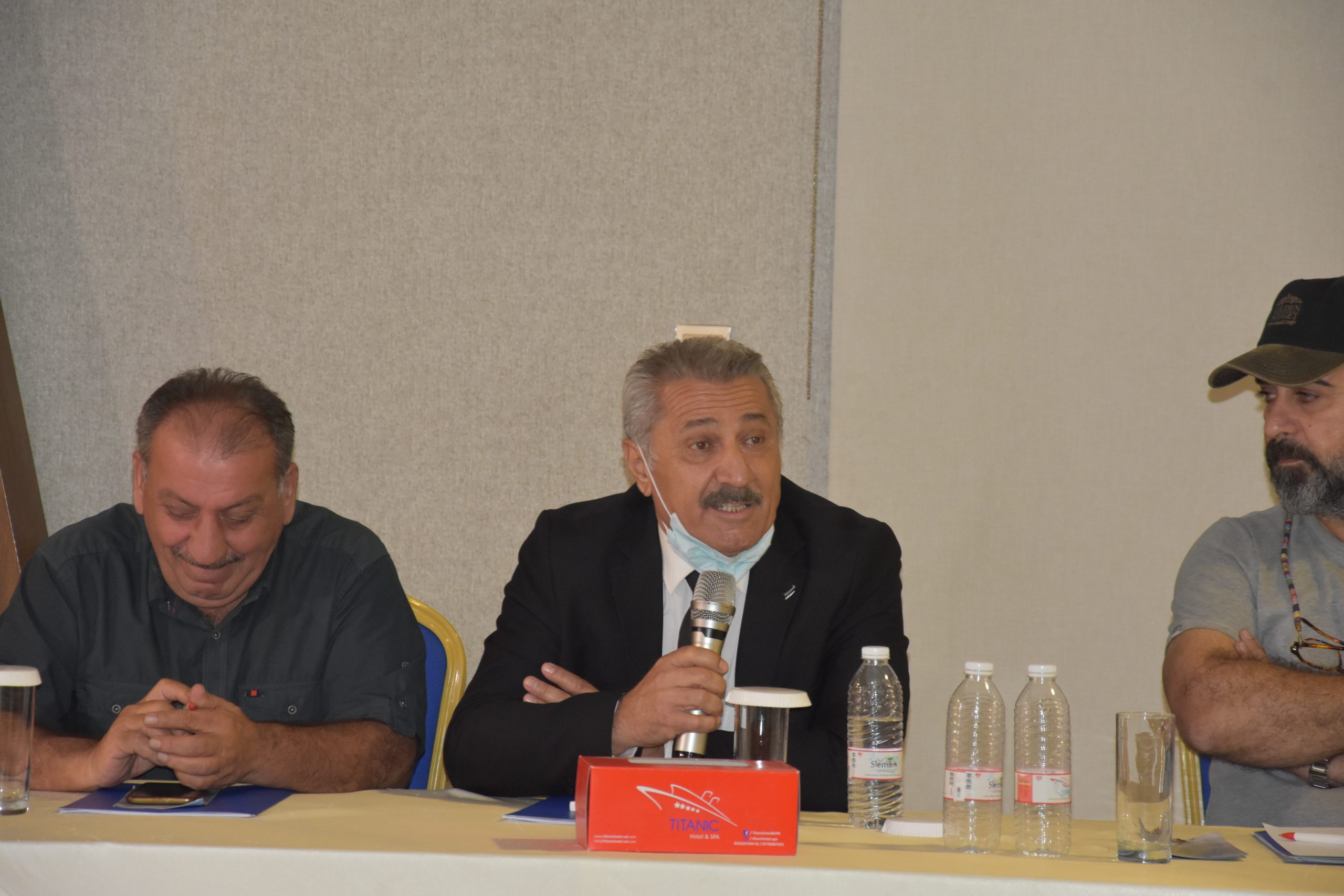 Another suggested amendment is item 2 of article 20 of the law about religious affiliation which states children with absent fathers will be registered as Iraqi Muslims while the campaign calls to register the religious affiliation of one of the parents unless otherwise approved.
One of the goals of the campaign is "Since Iraqi women and children are deprived of their rights amid war and even peace, while they should enjoy their basic rights of having an ID and legal protection in order to restore gender balance and equality between men and women as sexual harassment, rape and other forms of violence against women and unwillingness of fathers to acknowledge their children pushes the children toward unknown destiny."
Iraqi women and children are deprived of their rights amid war and even peace
The event on August 30 to give a push to the draft law has sparked wide protests on social media platforms especially against campaign organizers arguing the goal is to replace father's name in the conservative Islamic Iraqi community with the name of their mothers.
"We have not asked any one to delete his father's name. We are putting an effort into showing respect for mothers as the only parent in order to protect the kids and avoid a degrading view of them," Mounzer argued.
"It's a big support or the mothers to stay with their kids once they feel they are protected."
Some participants of the events have placed the name of their mothers beside their names, contrary to the tradition of first name followed by father or grandfather's name.
"Dear my beloved people, from today I put the names of both my father and mother in my full name. We are not changing our name yet we add the name of the hero of our life beside our names (Bahar Shukriya Mounzer) beside the name of my father, one of the dearest people in my life," Mounzer said on social media.