Iraqi counter terrorism service CTS and joint Iraqi Security Forces ISF have declared it has killed four militants of the Islamic State in Iraq and Syria ISIS in ambush northwest of Kirkuk on Monday with backup by warplanes of global collation.  
The operation was carried out between the villages of Kitka and Qaraghatoo in Altun Kopri district where ISIS militants has built hideouts in the rural areas.
"The moves of Daesh militants were observed 9 pm and we already had intelligence information so we the point was assigned and they were targeted by CTS in cooperation the coalition," an officer of Kirkuk joint operations command told KirkukNow anonymously.
"Daesh militants resisted for two hours, four of them were killed and others fled," he added.
Kirkuk is currently under control of Baghdad. Kirkuk Operations command is an umbrella for local and federal police, the Shiite paramilitary of Popular Mobilization Forces PMF known as Hashid al-Sha'abi and the Iraqi army.
The CTS said in a statement on Tuesday Sept. 7th, "in revenge for the 13 martyrs in Rashad, based on instructions by commander-in-chief Mustafa Kadhimi, our service could in an ambush set by a new tactic to eliminate a patrol of Daesh."
"The militants we were monitoring fell into the trap and were killed by direct fire of our snipers…. The others fled," the statement added.
13 policemen, soldiers and fighters were killed and more than 8 were injured in separate attacks by IS militants explosive devices IEDs planted in the provinces of Kirkuk, Ninawa and Salahaddin.
A militant group of Daesh, security forces said, at dawn of September 5th stormed Iraqi federal police in the village of Satih in the sub-district of al-Rashad southwest of Kirkuk.
"Daesh militants stormed brigade 19, regiment 2 of federal police deployed in the region. 12 policemen were martyred," security source on the condition of anonymity said.
IS militants are regrouping in the rural areas of the disputed territories between Baghdad and Erbil. They are targeting Iraqi forces and civilians in the suburbs of Diyla, Kirkuk Ninawa, Salahaddin and Erbil, leaving tens of casualties and causing material damage to power towers, oil wells, houses, cattle, orchards and vehicles of the villagers.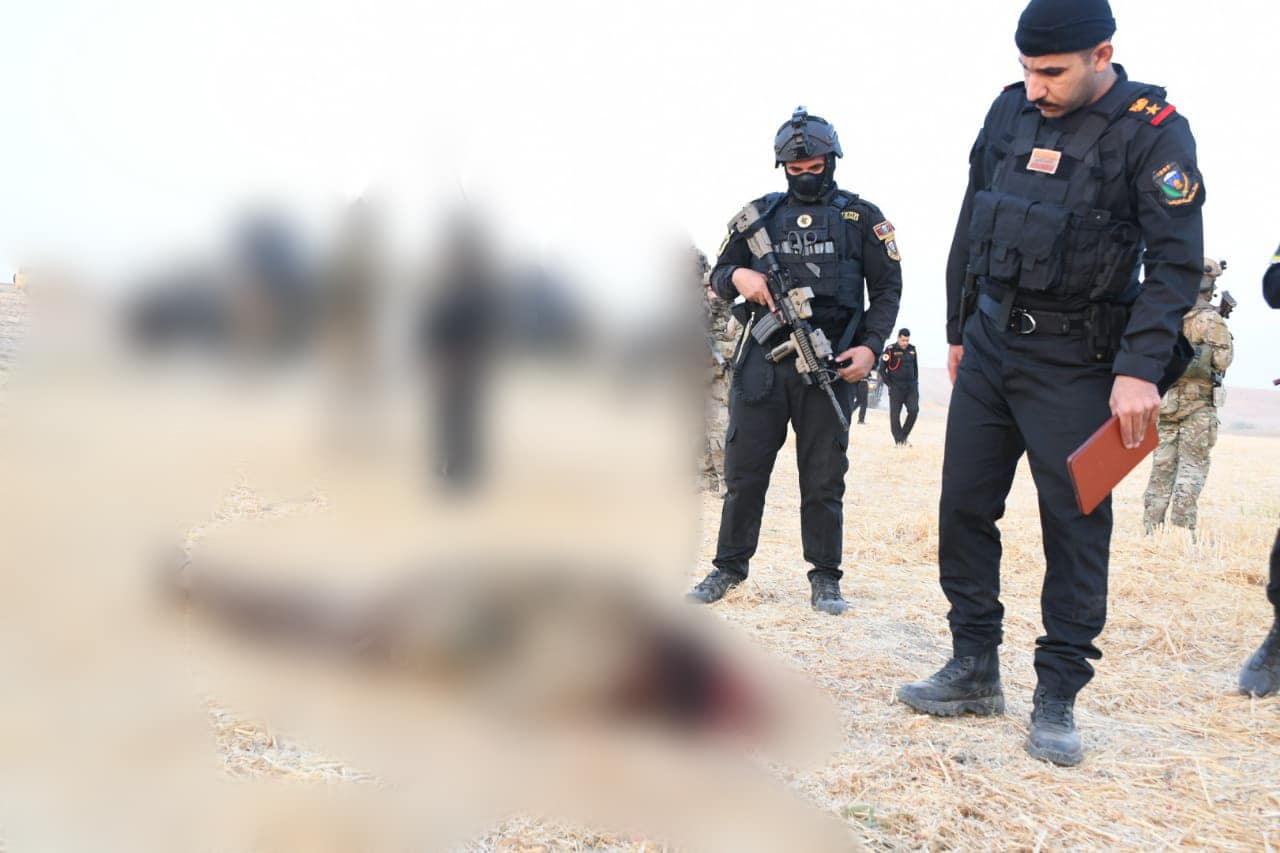 In the last two months, remnants of IS are harassing the villages around Altun Kopri.
A resident of one of the villages due to the volatile security situation anonymously told KirkukNow he serves his farm between 8 am to 5 pm. "It is really dangerous hereabout. There are many hills and hillocks and unknown militants can hide there. I have not seen any but people say they did."
On September 6th, seven militants of "Daesh" ask a family breeding sheep near the village of Qarabag in Altun Kopri (Pirdy in Kurdish) to evacuate, a source in Kirkuk joint operations' command said. It is not clear if it was the same group targeted in CTS operation.
"Two helicopters were surveying the region from the evening over those two villages where the militants were killed followed by bombing and gunfire," a villager anonymously said.
He asked for frequent operations and deployment of back ups forces permanently in the region.
The Iraqi security forces ISF said the operation was a big success.
"It was a fatal blow to Daesh by CTS and heroes of Kirkuk joint operations' command as we killed four Daesh in reprisal for their attacks against federal police," said Lieutenant General Ali Fireji commander of Kirkuk joint operations' command.
Operation of "Honor" is will be launched on September 7th for two days. "We will stand for Daesh firmly."
The operation follows the emergency meeting of Iraqi national security council chaired by PM Kadhimi where he accused the security forces of "dereliction." He ordered for keen intelligence follow up and more cooperation between the military and security bodies.