As October 10th parliamentary elections are looming, the electoral campaign by coalitions, parties and candidates are intensifying while the expectations of poor turnout are showing signs on the ground.
Lately, there were reports of tearing photos of candidates which has turned into a phenomenon as local authorities registered cases on daily bases.
"Tearing posters of candidates is a sign of race between political parties and coalitions," believes Ali al-Azzawi, an observe of the elections.
Azzawi believes most cases are reported in the second electoral district of Kirkuk because it is a mixed region for Kurds, Arabs and Turkmens.
The electoral district covers the neighborhoods of 90, Qorya, Almass, Bagdhad highway, Al-Wasiti, Al-Qadisiya, Musalla, Al-Askari, Khassa, and Al-Thawra. Other suburbs included in the second electoral district are the towns of Daquq, Taza, Rashad, Riyadh and Yaychi.
The oil rich city of Kirkuk, located 238 kilometers north of Baghdad, is an ethnically mixed province of Kurds, Sunni and Shiite Arabs, and Turkmen. It has long been at the center of disputes between Baghdad and the autonomous Kurdistan Regional Government KRG.
One million eligible voters of Kirkuk, out of total 1.6 million population, will nominate 12 MPs to Baghdad out of 130 nominees in three electoral districts. Each district nominates a female candidate to the 329 seats of Iraqi parliament as women quota per the new electoral law endorsed by the Iraqi parliament in 2019.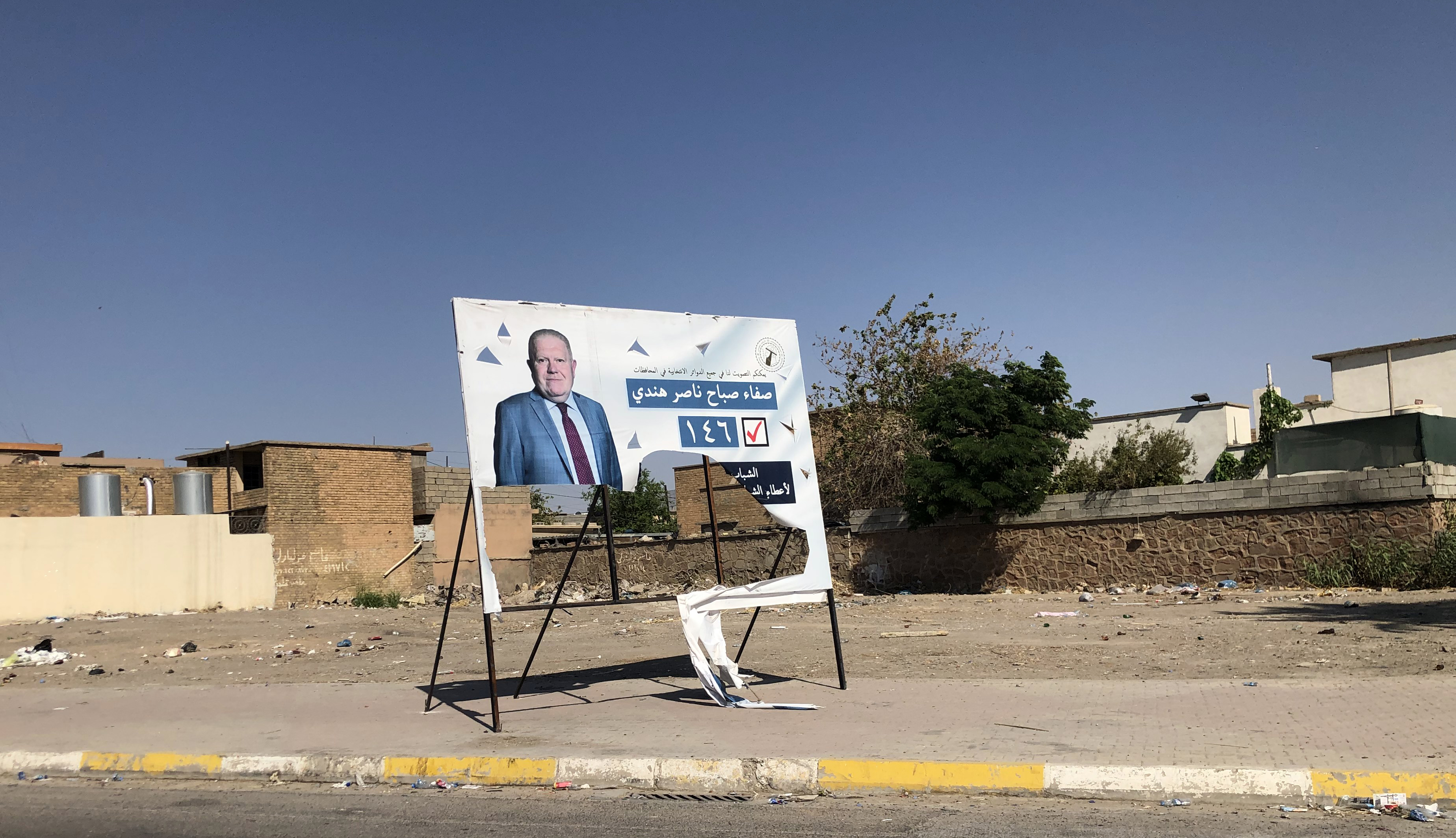 Other observers believe the partisan media also plays role in mobilizing its supporters and followers.
"Some young people can be easily motivated by the media and social media platforms of some political parties against others, beside the ethnic and sectarian affiliations," said Raghib Suleman, a political analyst.
"Some unemployed people tear one poster, take the steel structure and sell it or install it for another candidate," he added.
The Patriotic Union of Kurdistan PUK led by co-presidents Bafel Talabani and Lahoor Sheikh Jangi has been the leading Kurdish party in Kirkuk since 2005. PUK has got 6 out of 12 seats of Kirkuk in Iraqi parliament elections of 2013 and 2018 while Arabs and Turkmens each got three seats.
The Kurdistan Democratic Party KDP won only two seats of 12 seats of Kirkuk parliamentary seats in 2013 and boycotted 2018 elections I Kirkuk.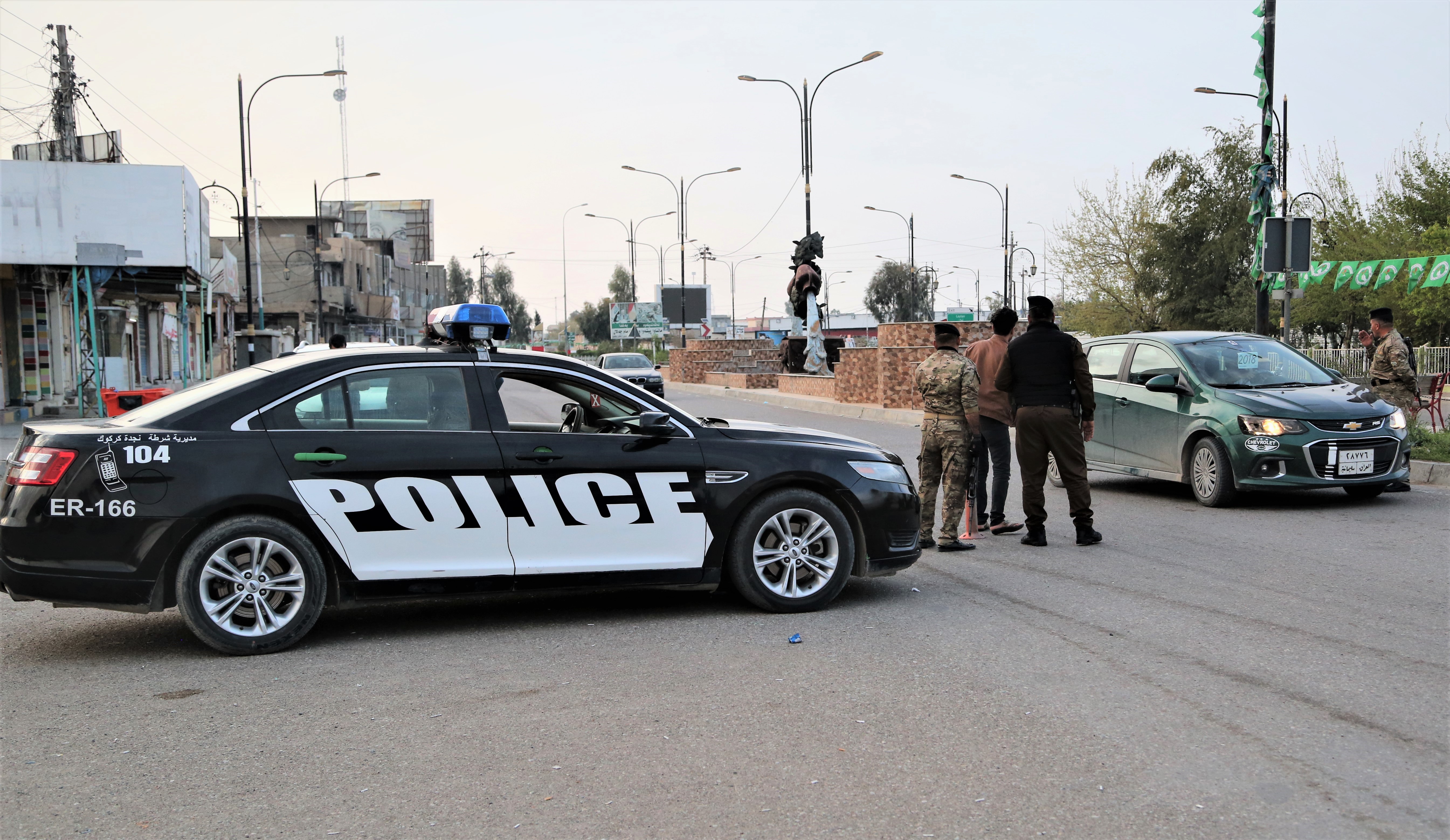 Local authorities said it receives feedback and responds immediately to violations of electoral campaign.
Three people were arrested upon a phone call on September 21 saying unknown people were deforming images of the candidates, a source in Kirkuk police anonymously told KirkukNow.
"Post investigations, we concluded they were removing posters in remote areas then selling the steel frame for small amount of money," the source added. "They usually do it late at night or early in the morning when the streets are deserted and most of them are teenagers."
In a separate incident, the security forces responded to report about tearing posters of a candidate for Iraqi parliament in Ruaki neighborhood of Kirkuk where some one was injured by gin fire.
Couple of brothers tear a poster of a candidate whose supports were around and led to verbal fight, the security source said. "The brothers get a Kalashnikov and injure one of the supporters of the candidate.
"He fled but her is accused of deliberate murder. The candidate also can file a lawsuit and the penalty will be up to 5-years-in-prison."
"It is a phenomenon popular all over the world but in different forms and rates. Elections are a new democratic process in Iraq which we hope it promotes to a higher level," said Suleman.