It's the first time in the history of Iraq that two members of the Kaka'i community make it to the House of Representatives in Baghdad, vowing to fight for a quota seat for Kaka'is alike other religious minorities in Iraq.
The preliminary results declared by the Independent High Electoral Commission of Iraq IHEC confirmed that two candidates of the Kaka'i religious minority nominated by the two leading Kurdish parties have earned seats in Baghdad.
The general elections that went on amid tight security procedures has registered a low turnout record as only 41% of the 24 million eligible Iraqi voters cast ballot in Iraq's early general elections to vote for 3,226 candidates vying for 320 parliamentary seats plus nine seats for the religious minorities, yet no seat allocated for the Kaka'is.
Kaka'i, Ahl al-Haq or Yarsanism, is a secretive monotheist spiritual religion which has not been officially recognized in the Iraqi constitution. Their villages are a target for extremist Islamic militants whom persecuted them as "idol worshippers."
The religious minorities of Kak'is and Ezidis are residing the disputed territories of Mosul, Kirkuk and Diyalah. Unlike Ezidi, Christian and other religious and ethnic minorities in Iraq who are represented under quota bill in Iraqi and Kurdistan parliament, no quota seat has been allocated for the Kaka'is who, join the key political parties and parliamentary lists in order to be represented.
Najwa Hamid Kaka'i was nominated by the Kurdistan Democratic party KDP in Kirkuk's second electoral district, a mix area of Turkmens, Kurds and Arabs, and managed to collect 11,794 votes.
"I managed to book a parliamentary seat and make my dream true of being an MP to defend my people and represent them in the parliament," said Najwa Kaka'i.
Kaka'i has been working a supervisor for Kirkuk education for years and said her priority will be convincing her colleagues to allocate a seat per quota system for the Kaka'i community alike other communities.
Priority will be convincing her colleagues to allocate a seat per quota system for the Kaka'i community alike other communities
There are 18 Kaka'i shrines across Iraq, seven of them located in Kirkuk province. The most famous of them are: Sayyid-Ibrahim Shrine in Baghdad and the Sayyid-Baba Yadgar Shrine in Iran, which most Kaka'is visit to pray for curing diseases and fulfilling their wishes.
Tolerance and patience of Kaka'is made their survival easier. They enjoy a fairly safe, stable and free community aside of the external threats by the extremist groups.
The new electoral law ratified last November, a key demand of October 2019 demonstrators, has shifted Iraq's 18 provinces into 83 electoral districts in order to prevent parties from running on unified lists, which has in the past helped them easily take all the seats in a specific province.
The 329-member house of representatives was elected in May 2018. The vote is held every four years, but anti-Iran protesters have been demanding early elections.Five seats are for the Christians and a seat for each of the Ezidis, Shabak, Sabean Mandeans and the Fayli Kurds in the province of Wassit.
Kirkuk, October 11th: Footage of Kaka'is and KDP supporters celebrating the election of Najwa Kaka'i
 The Kaka'is were always present as nominees in the lists of the Kurdish political parties yet failed to earn a seat in the Iraqi parliament since ousting of saddam Hussein regime in 2003.
Ahlam Ramazan Fatah, candidate of Kurdistan alliance formed by the Patriotic Union of Kurdistan PUK and the Change Movement (Gorran), has earned 6,188 votes in the first electoral district of Ninewa province.
"I will be working with my colleagues to allocate a quota seat for the Kaka'is since it was unfair along the past period. This time we succeeded with the support of PUK and KDP," Fatah said.
KirkukNow has been closely covering the cause of the Kaka'i community particularly in the last four years including their demands for a quota seat as they are excluded from all admin and security positions in their regions.
KirkukNow media outlet proudly published its first printed booklet titled "Kaka'is in the Time of Corona," back in February, funded by the Coalition for Religious Equality and Inclusive Development (CREID).
The booklet is composed of two sections, one in Arabic and one in English, which contain twenty-four authentic journalistic pieces produced by the team of journalists at KirkukNow.
Kaka'i said she will be supporting all the communities of Kirkuk not only the Kaka'is since she knows what they need in general and what the Kaka'is miss in particular "following years of injustice, displacement, and murder by the terrorist acts".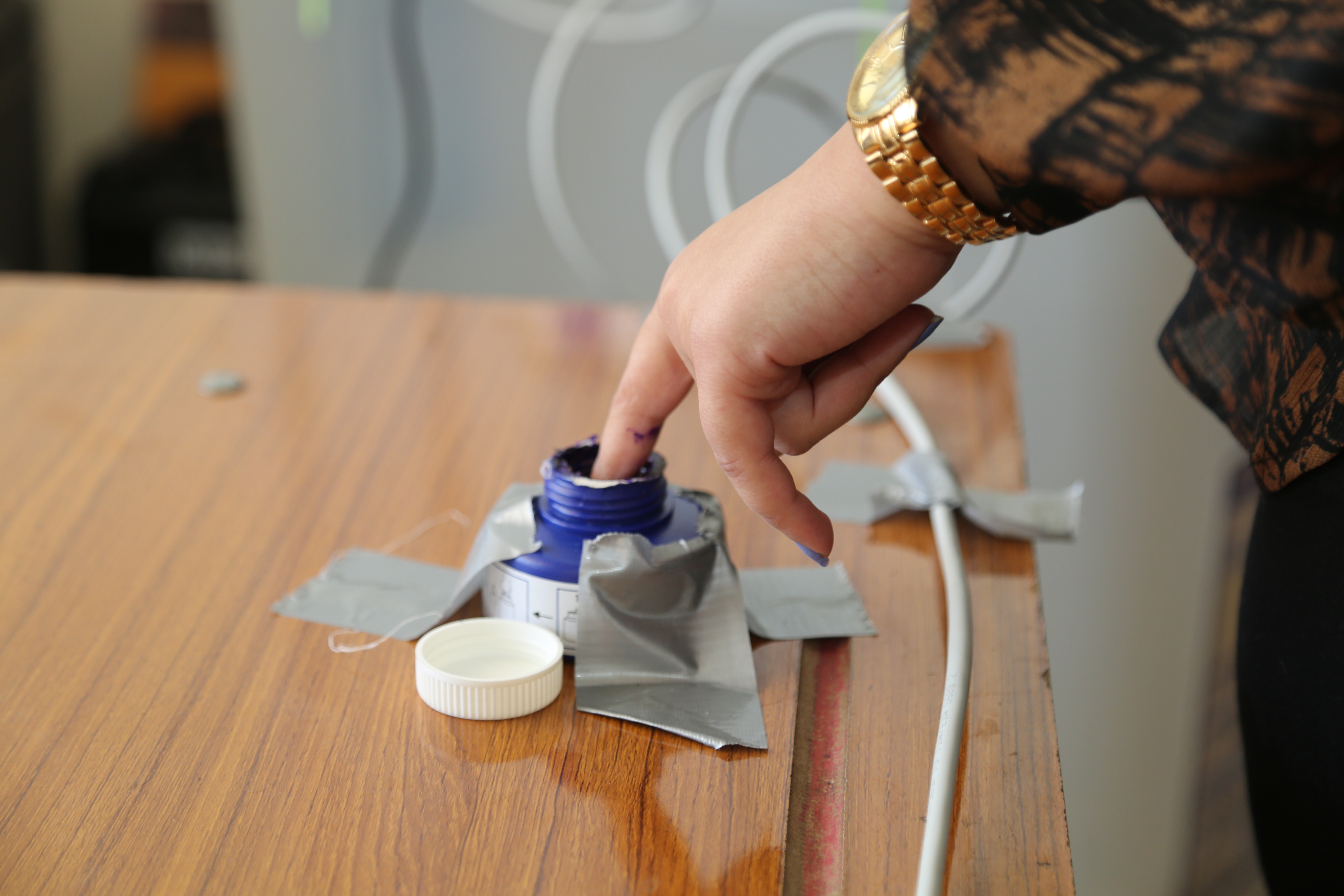 The community is thrilled that instead of one seat, now on they have two seats in Baghdad so that their voice is heard loudly.
I call on the two elected MPs to serve the Kaka'i community
"Our voice will be heard now on continuously in order to allocate a seat for us," said Samir Hussein, a civic activist.
A candidate of the vulnerable community by the Kurdistan Social Democratic Party has failed as a candidate in Kirkuk.
"I call on the two elected MPs to serve the Kaka'i community in order to recognize our religion and pay attention to our security situation and provide job opportunities through micro and medium projects," said Rajab Assi, a Kaka'i civic activist.
The Kaka'is have been endeavoring for a quota seat and the last attempt was in 2019 yet lead to no concrete results.    
The Kaka'i activist believes if the religious community residing in northern provinces unite they can earn more seats.
Informal figures indicate there are about 100,000 followers of Yarsanism in the provinces of Kirkuk, Ninewa, Sulaymaniya and Diyala as well.