"The grandbazaar of Talafar has been deserted since 2004 until now, as a result of its continuous targeting by terrorist organizations from Al-Qaeda and ISIS, although it is considered the economic lung of the city, but for the whole of western Nineveh," says Tariq Ahmed, a resident of Talafar (Tal Afar).
"Beside the residents of Tal Afar, people used to come for shopping from the areas of Shingal (Sinjar), Al-Baaj, Al-Ayadiyah and Rabi`ah. and the surrounding villages," Ahmed added.
Talafar grand bazaar included various shops, including food stores, photocopy and transport offices, spare parts, as well as popular restaurants and cafes.
The district of Talafar, 69 km northwest of Mosul, has been for nearly three years under the control of the Islamic State of Iraq and Syria ISIS, which killed dozens of its people while the fate of 1,300 of them is still unknown after that it has kidnapped them from the first hours of its control back in 2014, including Children and women.
Talafar, which has a population of about 450,000 people, is distributed over the city center and three sub-districts: Rabia, Zummar, and Al-Ayadiyah. Majority of its residents are Sunni Muslim Turkmens, while Shiite Turkmens, Arabs and Kurds reside some rural areas and villages.
Daesh committed atrocities in June 2014 when they controlled the town of Talafar. 1300 people were abducted: 700 men, 470 women and 130 children, among them 400-500 in ISIL controlled prisons in Syria, a statement by Turkmen civil society NGOs said last year.
The grand bazaar of Talafar has been deserted since 2004
The disputed territories consist of 14 administrative districts, including Talafar, spread across the four governorates of Ninewa, Kirkuk, Salahaddin and Diyala in northern Iraq.
"We, as shop owners in the main bazaar, have a great desire to return to our shops as a source of livelihood for our families, but these shops have been subjected to great destruction and need reconstruction and rehabilitation," according to Mahmoud Saleh, a shop owner in Talafar grand bazaar.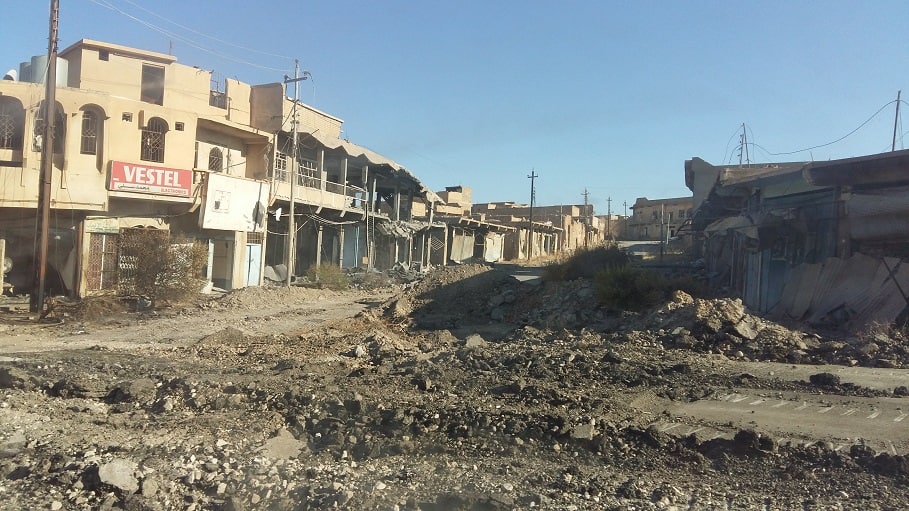 Saleh, 45, calls on the government to compensate the store owners. "We (also) demand the international organizations working in Tal Afar to extend a helping hand to us to restore our stores."
 Local officials said they are doing their utmost to restore proper public utilities to the war-torn Talafar which will receive extra 13 billion Iraqi dinars IQD (USD9 million) from Baghdad out of blocked allocation during ISIS era.
"Restoring the commercial movement to the big market in Talafar will contribute to strengthening community coexistence and enhancing peace building between the components of the region," according to Amer Abdullah, a civil activist from Tal Afar.
"The market was visited by Yezidis, Arabs and Kurds along with the city's Turkmen residents, but the market included subsidiary stores called the Yezidi market and others Souk al-Arab."
Abdullah told KirkukNow that "international organizations that seek to enhance livelihoods and those that work to strengthen peace ties can exploit this market to achieve humanitarian and economic goals at the same time."
Restoring the commercial movement to the big market in Talafar will contribute to strengthening community coexistence
After the liberation of Talafar from the control of the ISIS, in August 2017, about 60% of the displaced Turkmens, mostly Shiite Muslims, returned home while the others refrained to return, spread in a number of southern and central province, especially Najaf, Karbala and Babylon, Kirkuk Iraqi Kurdistan Region IKR in the north, and some families fled to Turkey.
Turkmens are considered the third largest ethnic group in Iraq after Arabs and Kurds, residing almost exclusively in the northern towns and villages stretching from Talafar through Mosul, Erbil, Altun Kupri, Kirkuk, Tuz Khurmatu, Kifri and Khanaqin. They are half Sunnis and half Shiite.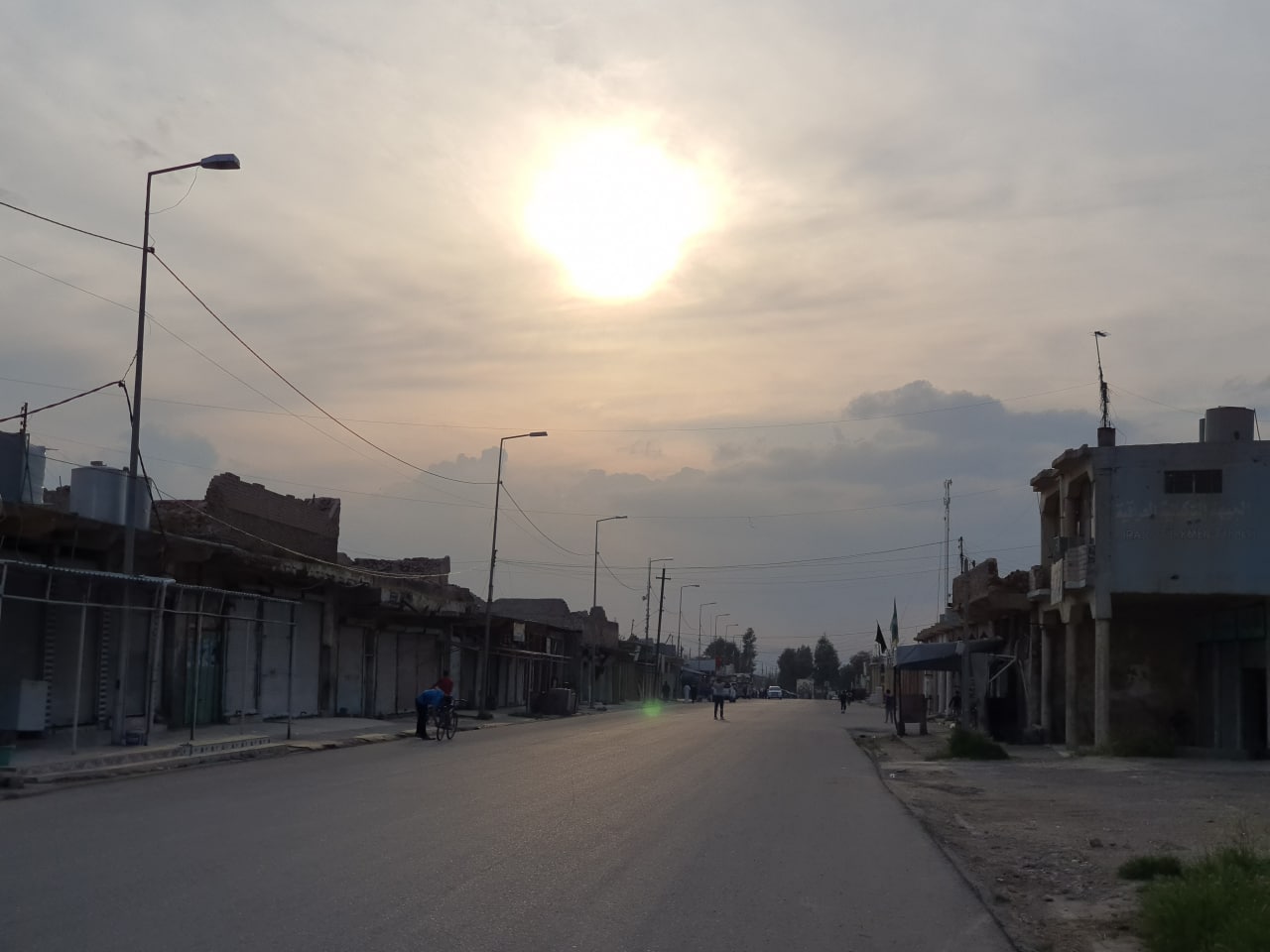 The local administration, in cooperation with international organizations, is seeking to rebuild the infrastructure and provide the necessary support to the population in order to encourage the displaced to return to their homes.
For his part, a senior security official in Talafar anonymously stated, "The security situation in the city is witnessing great stability, and there are no challenges for the return of commercial life to the grand bazaar."
"Security patrols are currently deployed in the market and are ready to reinforce procedures in the event of life returning to it to preserve the lives of citizens and their stores."
Figures by municipality of Ninewa shows that 90% of the public roads and streets were damaged and destroyed in the war against ISIS from 2014 throughout 2017.
"The return of life to this market will contribute to the recovery of the economic and commercial movement in the city and will provide job opportunities for hundreds of unemployed youths," Ahmed believes.