"There was no job I couldn't do, no misery I couldn't taste... One day I was assistant in a hairdresser, later in a boutique and after that in a kindergarten," Tulin Salam Fayeq said.
After graduating from business high school, Tulin got married and worked alongside her husband to earn a living because their financial situation "was very bad."
After seven years of marriage, they have a child and thought of a project of her own.
"I thought of serving breakfast in a small restaurant, so I chose Al-Quds Street in Kirkuk. The project is now very successful and have my own business," Tulin said.
I thought of serving breakfast in a small restaurant
One of the hardships Tulin faced after opening her project was the hacking of her Facebook account. "They took 400 photos of my family and threatened to publish the photos if I didn't pay," Tulin said. "The important thing is not to give uo and go on," she added.
However, despite these hardships, Tulin now has her own project and as a successful woman in Kirkuk, her story was published in (Successful Women amid tragedy).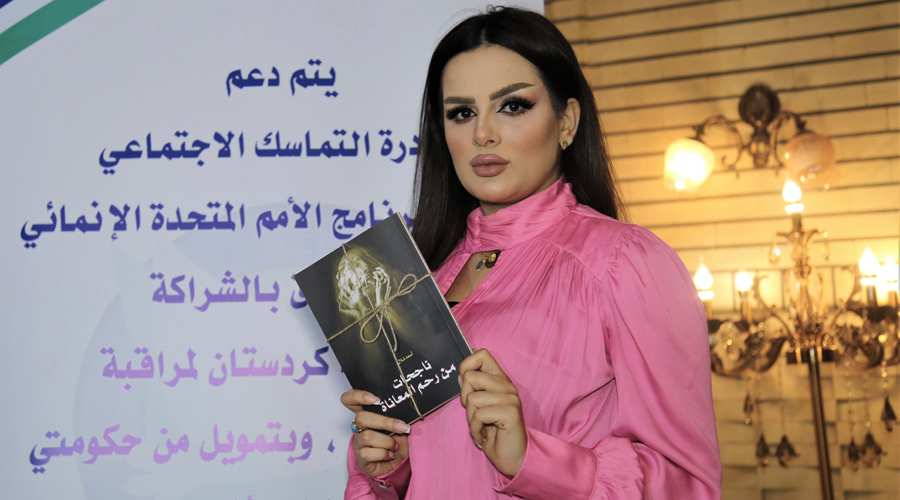 In a ceremony on May 10, the stories of 17 successful women of Kirkuk were published in a book. These women went through many hardships to launch their own businesses and jobs. Tulin Salam was one of the inspiring stories in the book.
The book is part of a project by Kurdistan Human Rights Monitoring Organization, which encourages young people, especially women, not to give up and not let obstacles stop them from achieving their dreams.
The project will be implemented in Kirkuk, Ninewa, Diyala, Salahaddin and Anbar provinces, which includes several activities.
The women whom shared their stories in the book came from all ethnic and religious backgrounds in the city, for example Tulin Salam is a Turkmen.
Mahtab Majid Kakaei, another woman who shared her story in the book, told KirkukNow: "I have been interested in music and playing musical instruments since childhood." She studied art in Sulaymaniyah. After graduation, Mihtab thought of starting her own project, so opened a music school in Kirkuk.
"The project is successful. Those who want learn playing musical instruments are of all ages. I want to say in the book that nothing can stop women from achieving their dreams if they insist on achieving it," she added.
Located 238 kilometers north of Baghdad, the oil-rich city of Kirkuk is an ethnically mixed province for 1.7 million Kurds, Arabs, and Turkmen, Muslims, Christians and Kaka'is. It has long been at the center of disputes between Baghdad and the Erbil.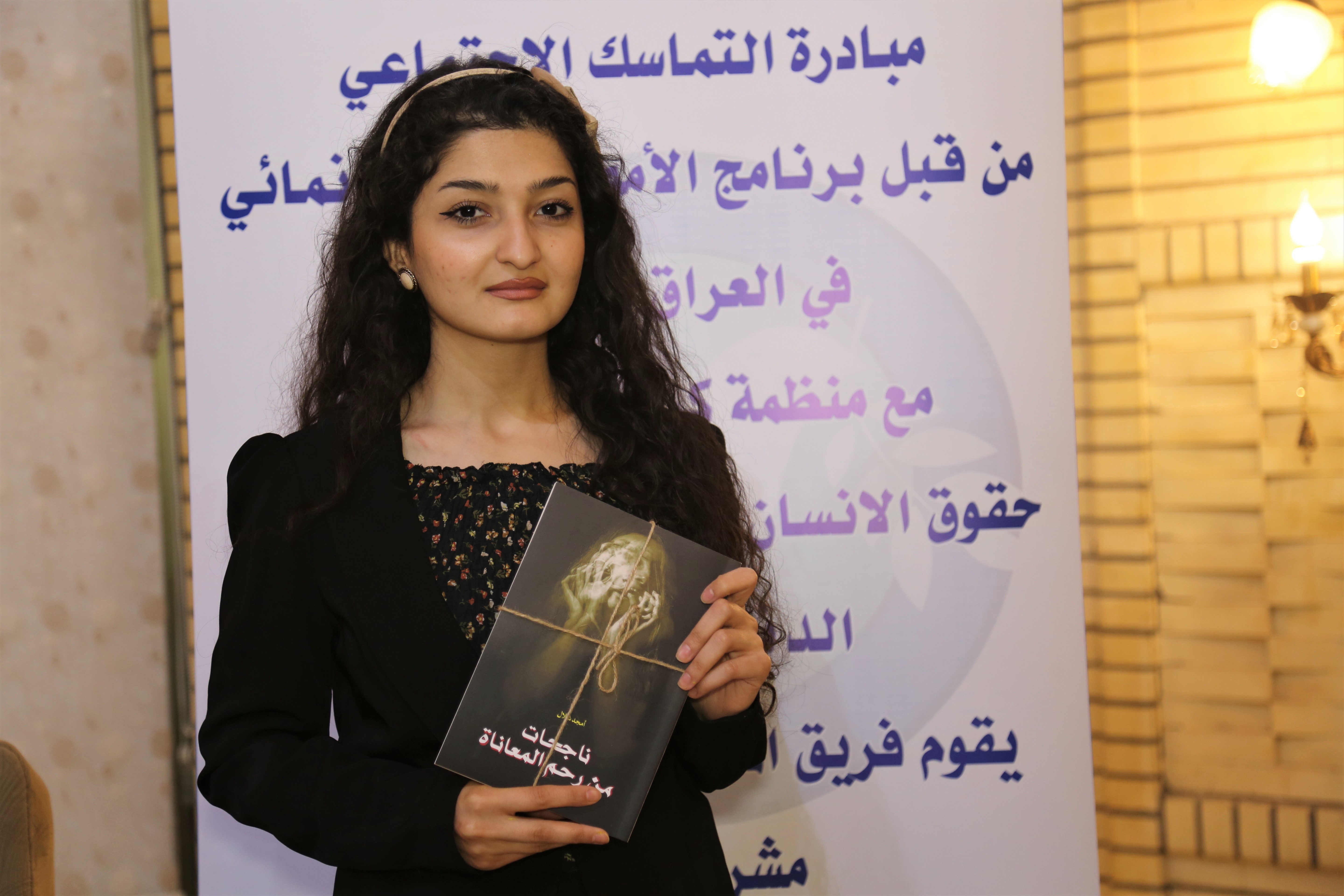 Siva Hikmet Ishaq, a Christian protagonist of the book, was forced to get married when she was only 16 to a soldier with disabilities. They divorced after several years.
"He prevented me from attending school, saying you have to quit but I had a dream to finish school. At first, I had to drop out, but then I decided to follow my dream."
According to statistics obtained by KirkukNow from the Kirkuk police, 149 cases of domestic violence were recorded during the first two months of this year in Kirkuk, 122 of which were committed against women in a male-dominant community.
According to statistics obtained by KirkukNow from Kirkuk Police Command, last year nearly 500 cases of domestic violence have been officially registered including quarrels between husbands, marital betrayal, child custody and others.
He would stop me from studying, saying you have to quit
After her divorce, Siva went back to school, graduated from the College of Philosophy and is now a civil society and women's rights advocates.
"The project to publish the stories of successful women entrepreneurs in Kirkuk aims to show the ability of young people to become a lesson for those who dream of achieving their dreams," Samira Khalid, the project's supervisor, told KirkukNow.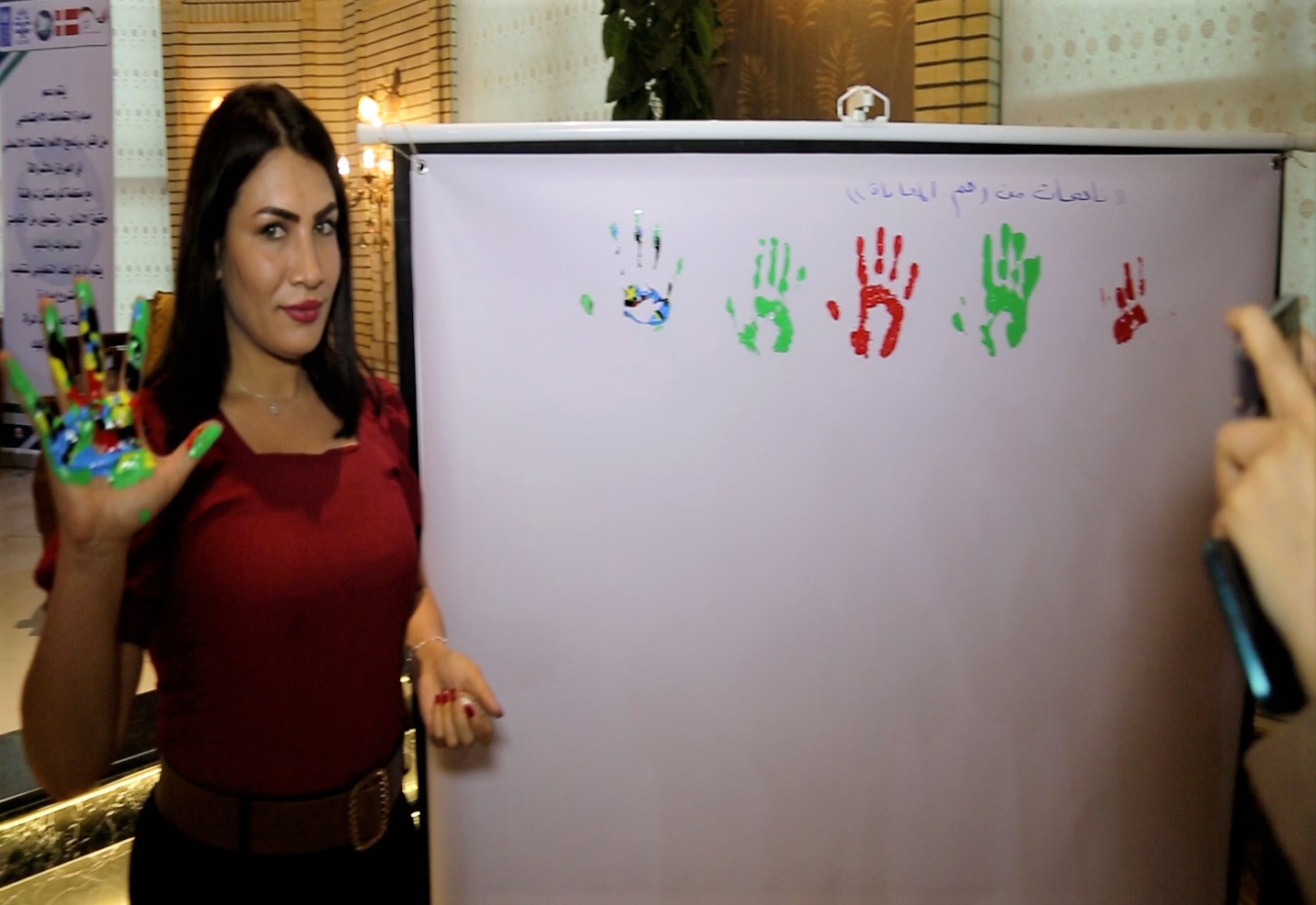 "The 40 young people who prepared the book have previously attended courses on how to form teams, write proposals and organizational work. Writing the book was part of an activity of these courses," Samira said.
The five provinces where the project was implemented fell partly or entirely under the control of the Islamic State of Iraq and the Levant ISIL in June 2014. Women fell at the hands of the extremist militants as the most vulnerable victims.
The 17 women were found and interviewed through social media and field investigations is included.
"Unfortunately, we have many successful women in this city, but society has not allowed them to be prominent. We want to do more in the future to show successful women in Kirkuk to encourage others to share their stories," Samira added.